Meet Our New Student Blogger, Marc Lamberger!
Photo: Student blogger and Northwest College student, Marc Lamberger . Credit: Jacqueline Hulse
"What brought you to Wyoming?" I have heard this question multiple times since I arrived in Powell, a town in northern Wyoming and my new home. The answer is simple: I was placed here by Cultural Vistas, a non-profit organization headquartered in New York City, that works with the U.S. Congress. I'm participant of the Congress-Bundestag Youth Exchange for Young Professionals (CBYX), an annual fellowship that is funded by the United States Congress and the German Bundestag. It's the program that brought me to Wyoming, where I'm a part-time student at Northwest College. Cultural Vistas showed that I have great potential to succeed here with my passion of journalism and media.
I grew up in Bavaria, a beautiful part of Germany. The place I define as my homeland. The last three years I lived in Munich, a wonderful city where three times more people live than in all of Wyoming. But I'm really happy to spend a year here because it was always a dream of mine to live overseas. It's difficult for me to explain why I chose the United States of America and not Australia. It's just a big interest and sympathy I have for the United States and its endless opportunities. And CBYX was the key to open this door. I gave everything to gain this key in the last year.
It was spring 2011 when I wrote about this program as a journalist. I interviewed 23-year-old woman, who was also a participant of CBYX. Her name is Lisa Fischer and she got the chance to spent one year in Dyersburg, Tennessee. In an interview she told me about the program, a fellowship for people with a completed vocational education. The program pays the credits, health insurance, flights to the United States and back to Germany, and organizes a host family or a dormitory. For that, you represent your country as a young ambassador, study in your job-field, work, and do community service. I just thought: Wow, what a great opportunity! Since that day I have had a vision. It was my aim to be a participant of this program from August 2014 to the end of July 2015, a few months after I finished my education as an editor for a daily newspaper in Munich.
Three years after I've interviewed this young woman I sat in the same news desk, the same room, on the same brown wooden table in my hometown. But now, I was interviewed as the 23-year-old journalist that goes to the United States and works as a young ambassador. What a great feeling. I will never miss a second of this experience, although I miss family, friends as well the nightlife at home. I admit that I dreamed of living in Chicago or Washington D.C. When I heard that I would be placed in Powell I started to research on Google. There is no big city or nightlife near my placement, but in this way it's easy to focus on your assignments. I'm pleased and do the most to enjoy every second in the United States.
I like my classes in journalism, my job as a work-study at the library, the childcare center and for the student and local newspaper in Powell. I'm busy every week and that's good. I found friends, meet a lot of people and work hard to improve my skills. And I enjoy spending time volunteering at Northwest College.
The community service as a goalkeeper coach for our soccer teams make all days. I played soccer for 17 years and did the same community service for youth for my local club in Germany. When I started my vocational education in 2011, I stagnated to practice with young goalkeepers because I worked in the evening. I never thought I would have a comeback in Wyoming. It's such a good feeling to be on the soccer field almost every day, work with my passion and help the guys to improve. I have burning ambition and hopefully my keepers do as well. We will work together until I go back to Germany next summer. And then I have definitely many things I can tell about my life in Wyoming.
The Congress-Bundestag Youth Exchange for Young Professionals
Are you interested to study one year in Germany? The Congress-Bundestag Youth Exchange for Young Professionals (CBYX) offers this possibility to 75 people from the United States every year. The scholarship is for people who are between 18 and 24-years-old and have a high school diploma or equivalent. They also should have completed general coursework experience in a target internship field. Previous knowledge of the German language is preferred, but is not required. All participants of CBYX learn at a German language school in the first two months in Germany. The deadline for applications is December 1, for the 2015-16 program. More information at www.cbyx.info or culturalvistas.org.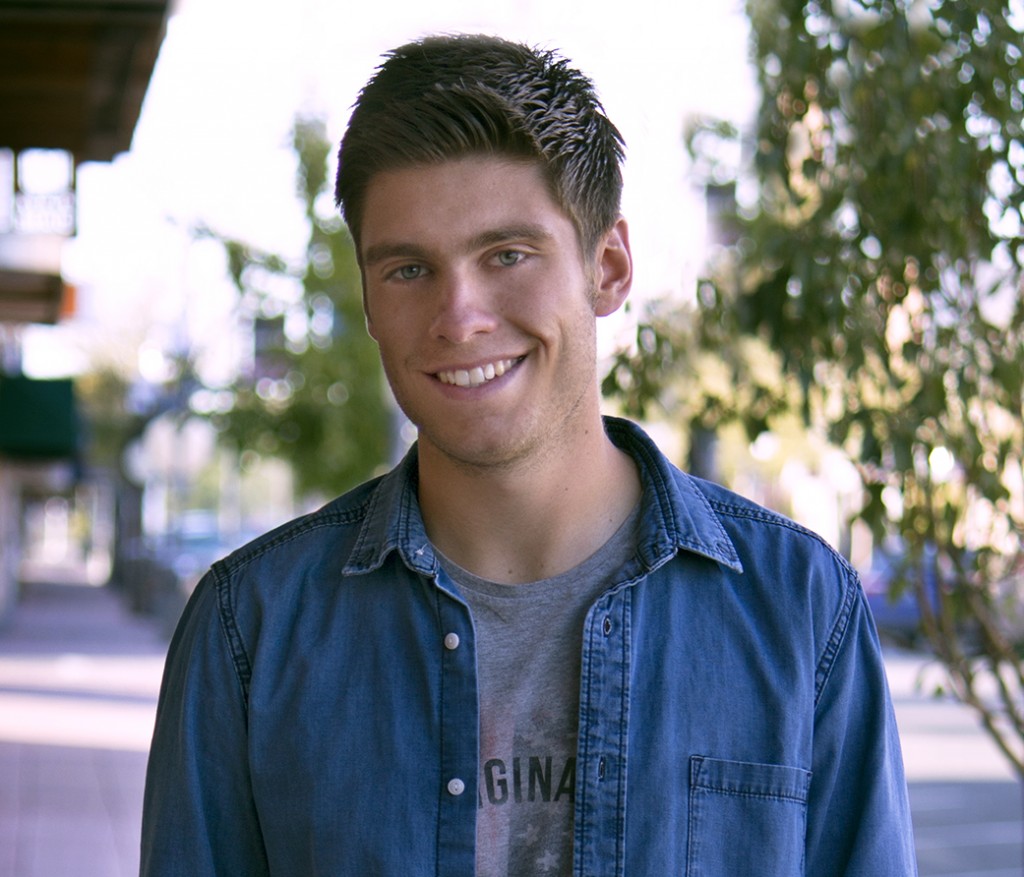 Photo by Jacqueline Hulse
Marc Lamberger is an international student from Germany, studying journalism at Northwest College in Powell, Wyoming.

Get matched to the best program for you
Let us know what you're looking for so we can find the best school for you.
$5,000—$10,000 Semester
2yr/Community College - 2+2 Programs
Certificate/Short Term
Bachelor Degree
$5,000—$10,000 Semester
2yr/Community College - 2+2 Programs
Bachelor Degree
English Programs
Start your U.S. adventure with Study in the USA
What's your dream? We can guide, advise, and connect you with your perfect U.S. school. We can also help you with the application process.
Partner Services
Learn About U.S. education financing, housing, and more
Explore the American Dream with the 'My Deals' app from Student Advantage - save on car rentals, hotel rooms, and everyday essentials!
Get international student medical insurance for as low as $1.12 USD per day. Our plans are available to any student studying outside their home country and include coverage for Covid-19. Get your free quote and enroll today!
Uniplaces is an accommodation provider with a large choice of verified rooms, entire flats and residences. The platform offers an easy, fast and safe way of booking a place to live. Check out the thousands of properties in the best cities and book a...
Testimonials
Everything is going great. My classes will start in February 2020. Everyone at Glendale Community College is helping a lot. Thank you!
Study in the USA helped me apply to the University of Wyoming and in my journey towards studying in the USA. They guided me in writing essays, preparing for my SAT exams, interview tips, getting my visa...
Entering into college is the biggest dream of my parents, me and my community. First in my village to get such an opportunity to study abroad. Thank you StudyUSA, my future will be secured and I can be a blessing also to my community and the world at large
Resources
Learn about American culture and education direct from our experts at Study in the USA. Read more