Study in the USA CEO Meets with International Students at Vietnam Fairs
Photo: Study in the USA CEO Renait Stephens and Production Manager Jane Stagg at the VNIS Fair in Da Nang.
Study in the USA
CEO Renait Stephens traveled to Vietnam with Production Manager Jane Stagg for this year's September/October International Education Fairs.
While in Hanoi & Da Nang, they visited with international students at the VNIS, AccessUSA Fair and the Capstone Vietnam Fairs.
Below are photos they took while at the fairs. Looks like fun!
VNIS, AccessUSA Fall 2014 Fair in Da Nang, Vietnam: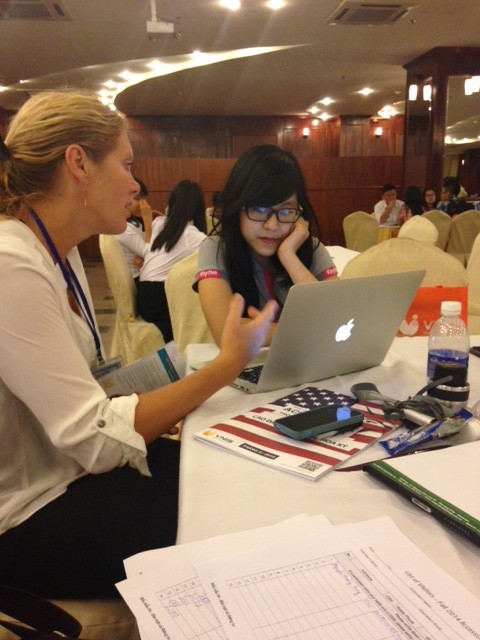 Photo: Renait Stephens consults on U.S. study at the VNIS Fair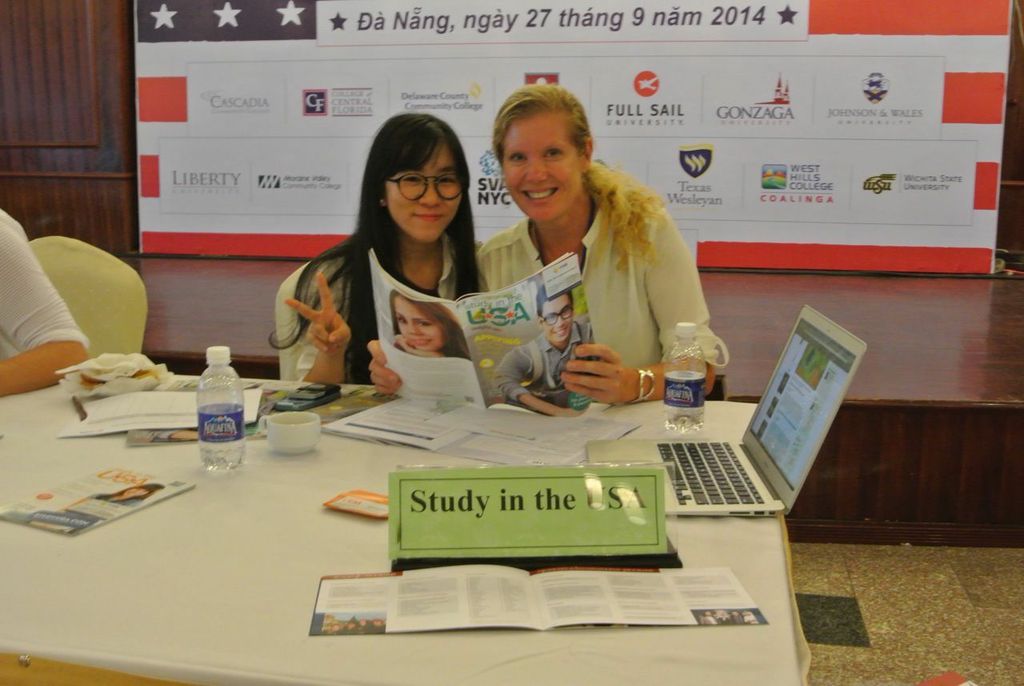 Photo: CEO Renait Stephens visits with a student at the VNIS Fair
Photo: Renait Stephens & Jane Stagg meet with students at the VNIS Fair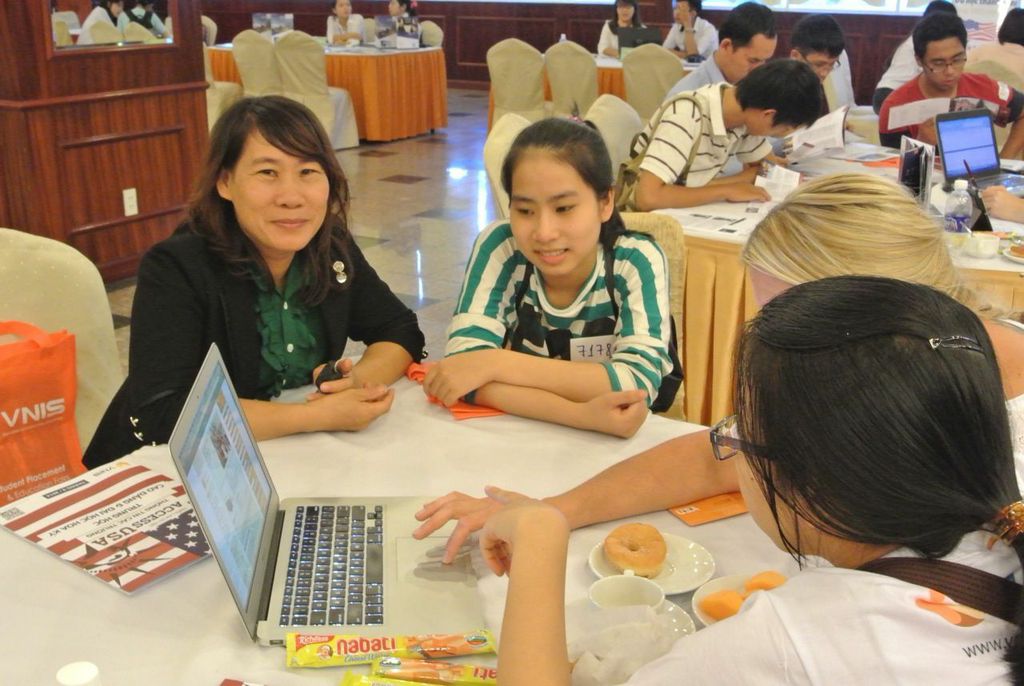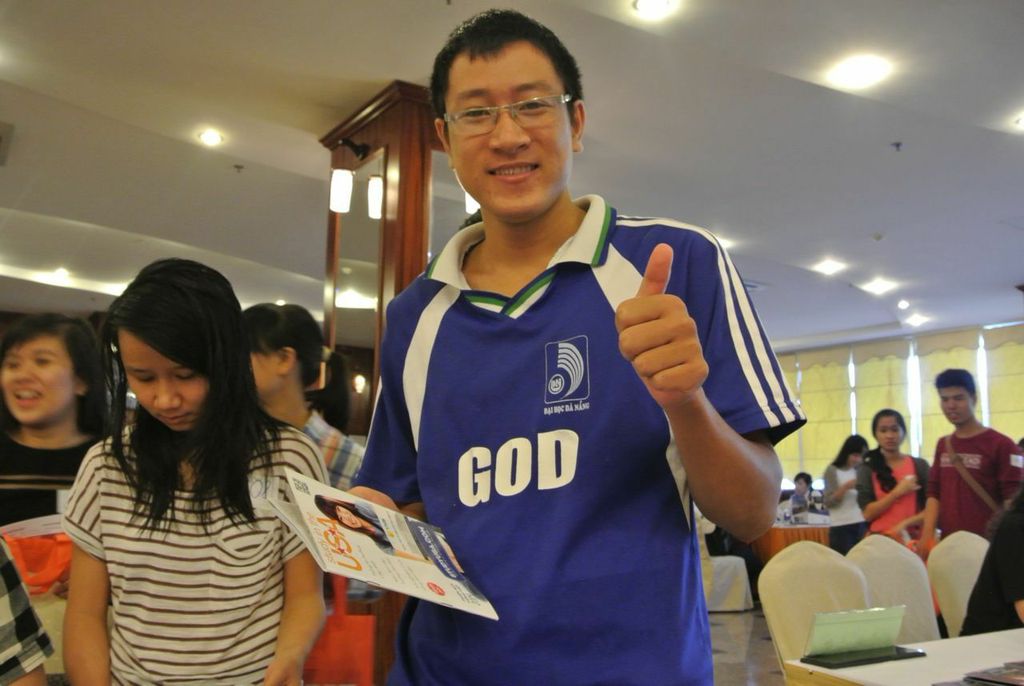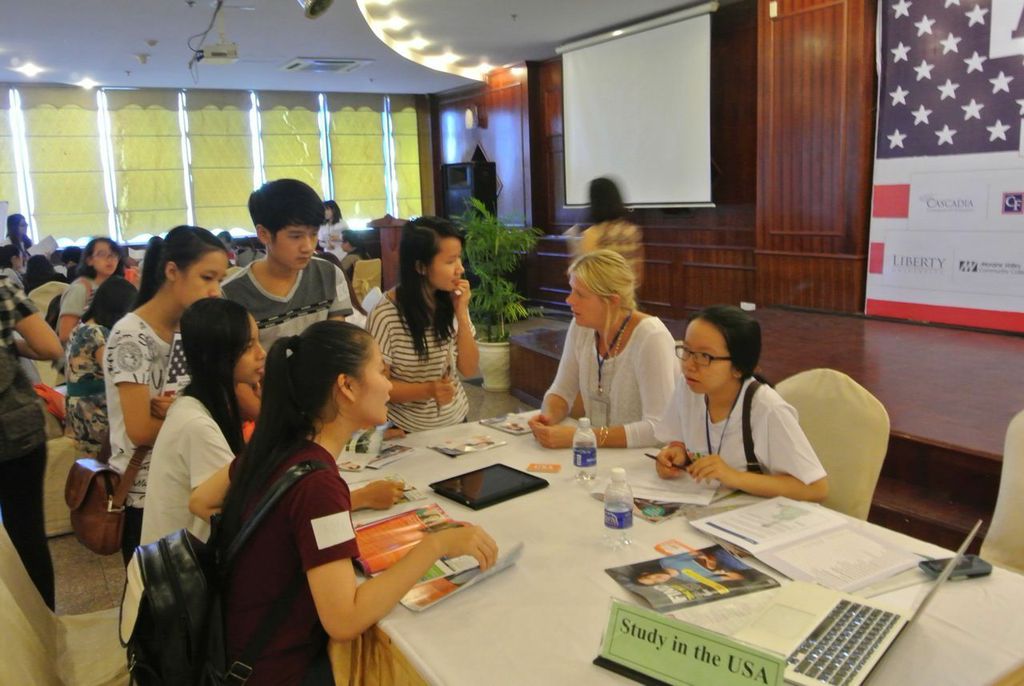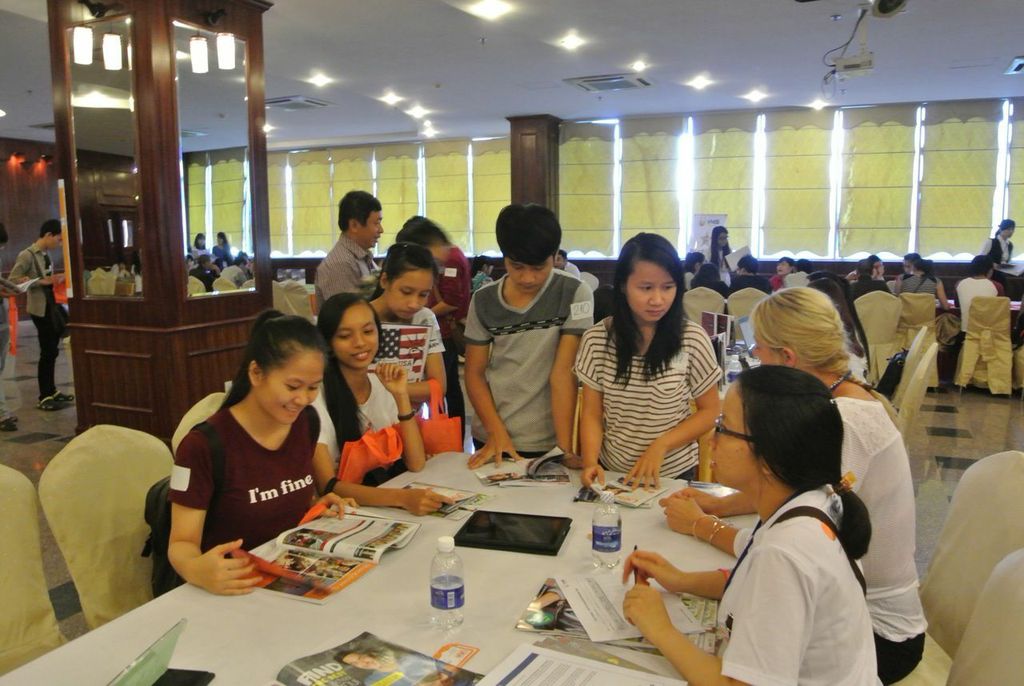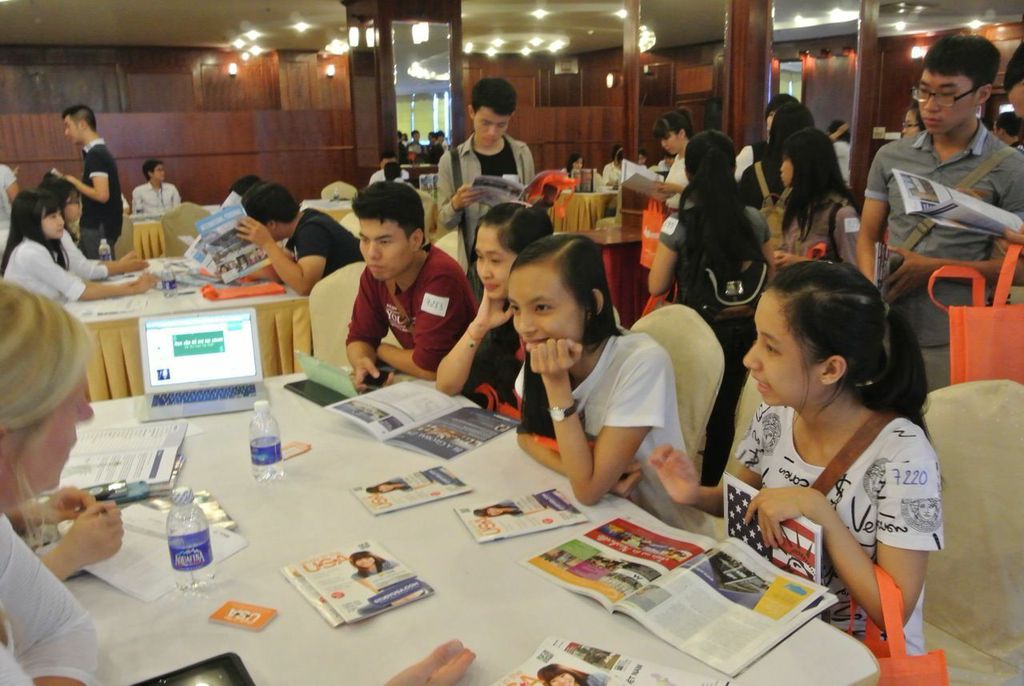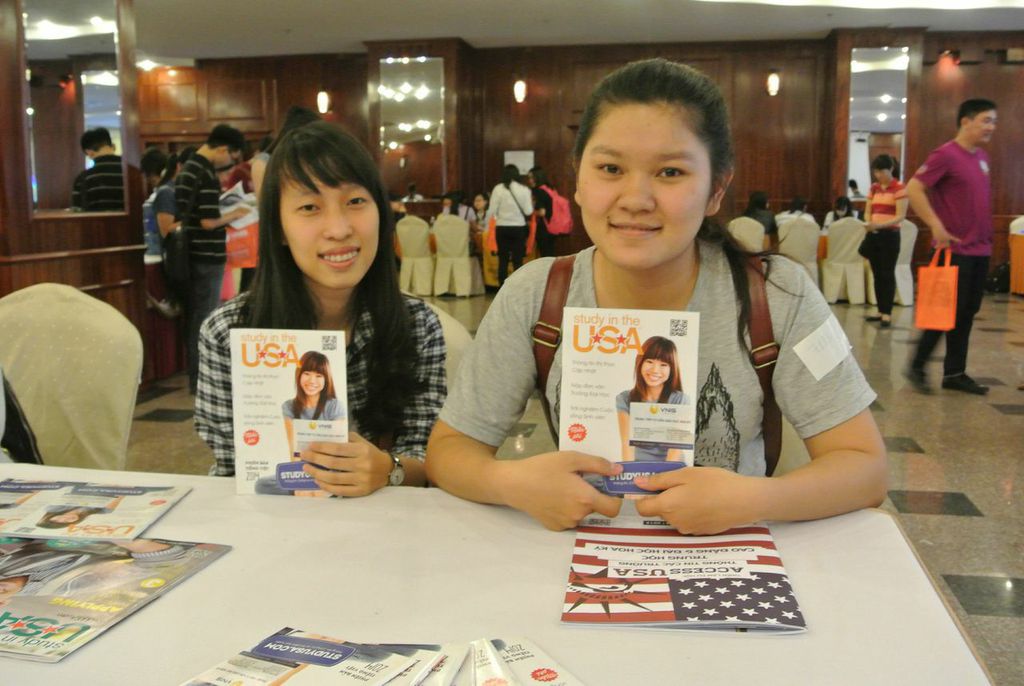 At the Capstone Vietnam Fair in Hanoi: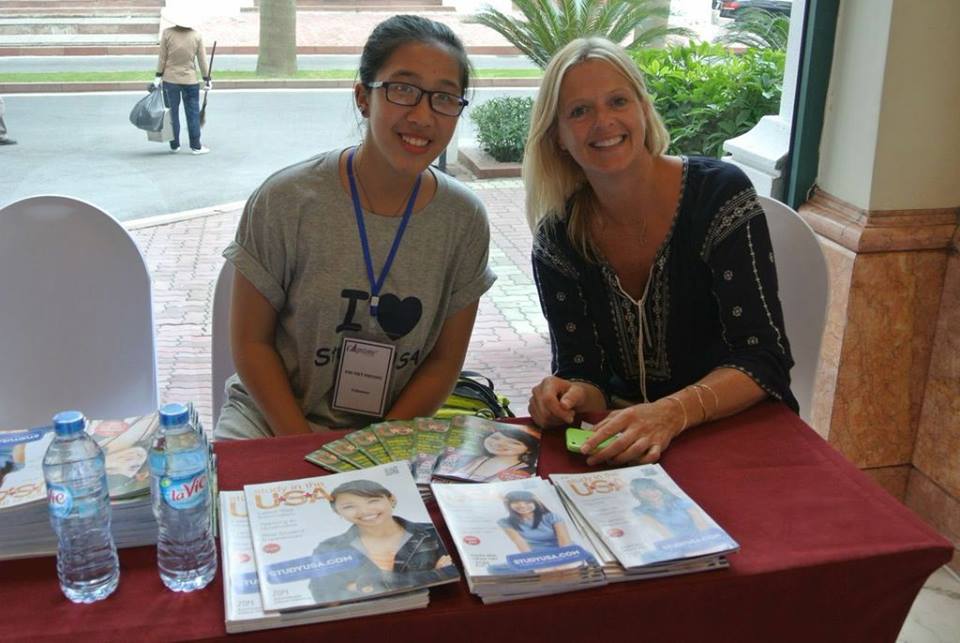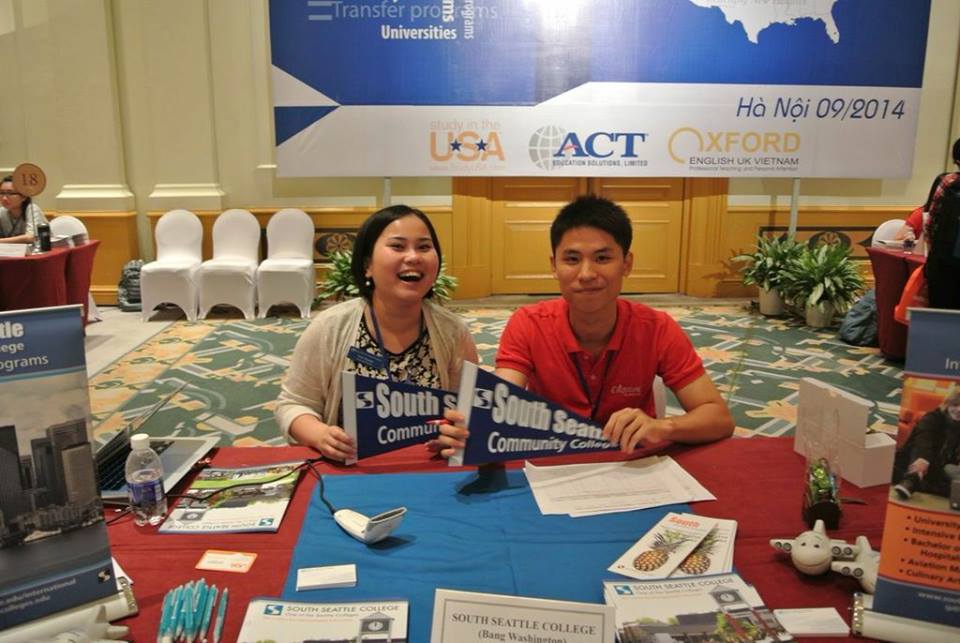 Get matched to the best program for you
Let us know what you're looking for so we can find the best school for you.
$20,000—$25,000 Year
Bachelor Degree
Masters
English Programs
$1,000—$5,000 Semester
Certificate/Short Term
English Programs
Bachelor Degree
Start your U.S. adventure with Study in the USA
What's your dream? We can guide, advise, and connect you with your perfect U.S. school. We can also help you with the application process.
Partner Services
Learn About U.S. education financing, housing, and more
BetterHelp is the world's largest therapy service, and it's 100% online. You get the same professionalism and quality you expect from in-office therapy, but with access to a huge network of therapists, more scheduling flexibility, and at a more affor...
Choose an entire apartment, a studio, a shared room, or a private room, with 24x7 assistance from Personal Student Advisors. Book Now!
Ready to make your MBA dreams a reality? Register now for a virtual or in-person event with The MBA Tour! Don't miss your chance to speak directly with leading business schools, such as Harvard University, Boston University, Columbia University, UC...
Testimonials
...It is a difficult and tiring process to find the ideal university and I felt that I was alone in that process but I could see through the Study in the USA Instagram account that I was not alone and that I could achieve my dreams.
Thaisa Mayer Jamunda Brazil
Study in the USA helped me to find the program in San Antonio
StudyUSA helped me to find a University that suited my needs and was very thoughtful, always asking if I needed any other thing.
Resources
Learn about American culture and education direct from our experts at Study in the USA. Read more