International Education Fairs: Sept 13 - Sept 21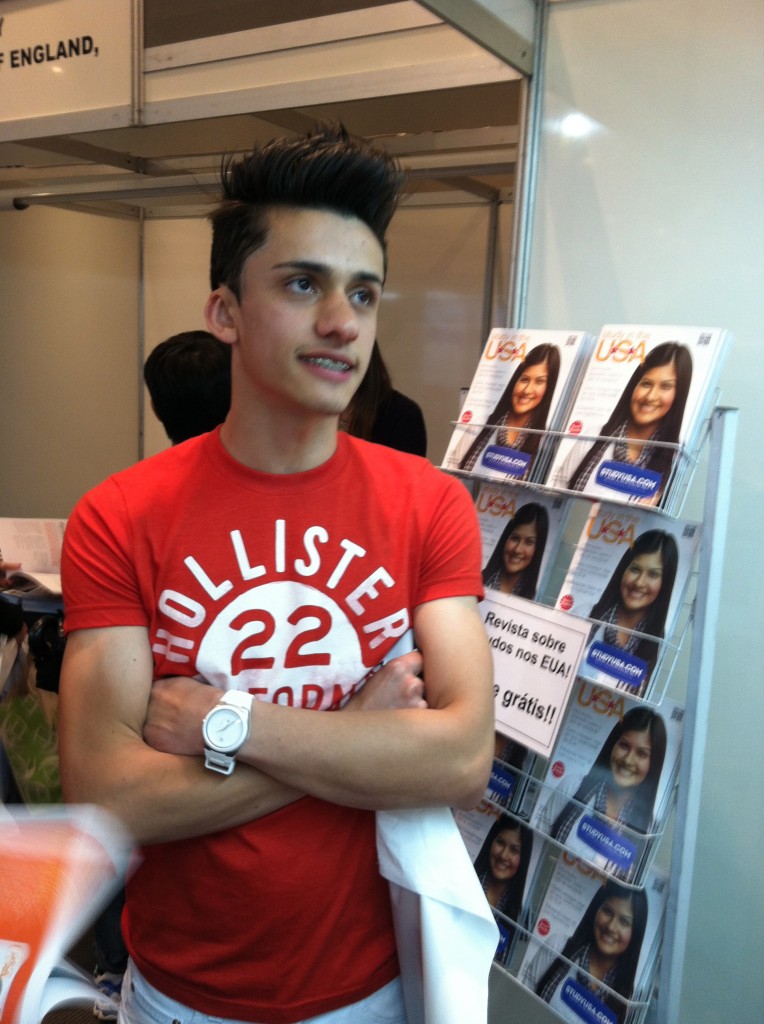 Fall International Education Fair Season in now in full swing!
See below for upcoming fairs. If you don't see your country or city, click here to view the full Fall Education Fairs Calendar.
Student education fairs give you a chance to speak directly with representatives of U.S. universities, language programs and summer schools. You can visit each school's booth, talk with people who teach and work there, and take home brochures and applications.
Below is the schedule of fairs for September 13 - September 21.
Study in the USA® will be present at these fairs. Come say hello, and pick up a copy of the new edition of Study in the USA Magazine!
Upcoming International Education fairs:
São Paulo, Brazil: Sept 13 &14 - Salão do Estudante 2014 BMI
Salvador, Brazil: Sept 16 - Salão do Estudante 2014 BMI
Recife, Brazil: Sept 18 - Salão do Estudante 2014 BMI
Curitiba, Brazil: Sept 20 - Salão do Estudante 2014 BMI Rio, Brazil (Copa): Sept 22 - Salão do Estudante 2014 BMI
Rio, Brazil (Barra): Sept 23 - Salão do Estudante 2014 BMI
Rio, Brazil: Sept 23 - Brazil EDUExpos 2014
Lima, Peru: Sept 12, 2014 - EducationUSA/Brazil 2014
Quito, Ecuador: Sept 16 - EducationUSA/Brazil 2014
Bogota, Colombia: Sept 18 - EducationUSA/Brazil 2014
Caracas, Venezuela: Sept 21 - EducationUSA/Brazil 2014
Fall Education Fairs Calendar on StudyUSA.com