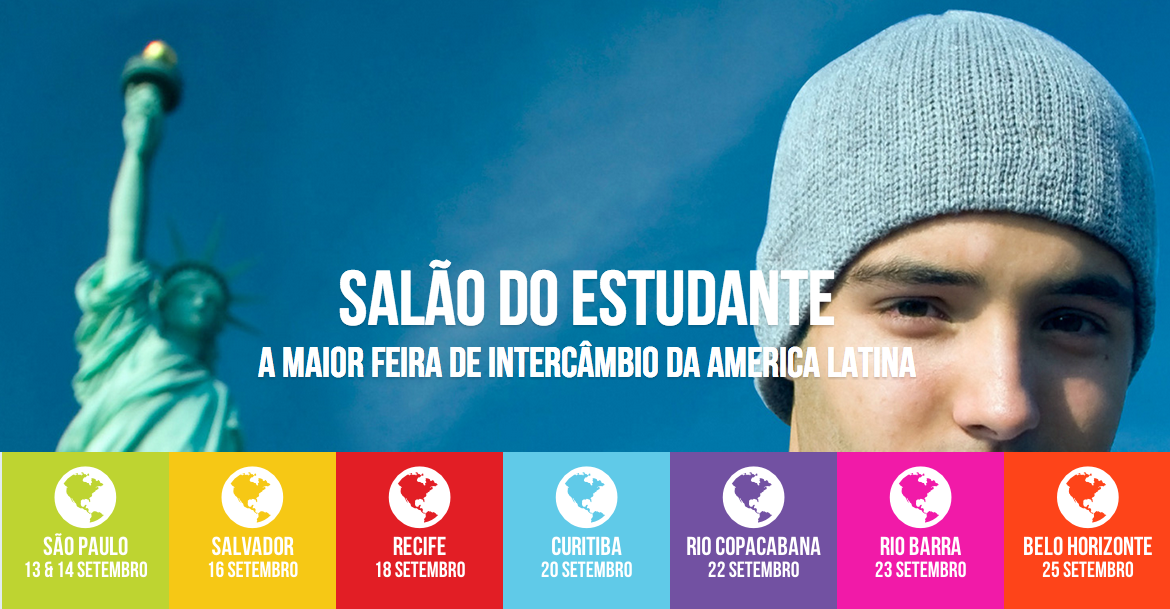 In our effort to bring good content to as many people as possible the text in this blog post has been machine translated so please excuse any mistakes. Thank you!
Below are dates for the Fall 2014 Salão do Estudante BMI International Education Fairs:
São Paulo, Brazil - Sept 13 & 14
Salvador, Brazil - Sept 16 Recife, Brazil - Sept 18
Curitiba, Brazil - Sept 20
Rio, Brazil (Copa) - Sept 22 Rio, Brazil (Barra) - Sept 23
You can pick up your FREE copy of Study in the USA magazine and speak to a Study in the USA representative at the fairs!
Go to the Salão do Estudiante website for fair locations & addresses and to register for the fairs!