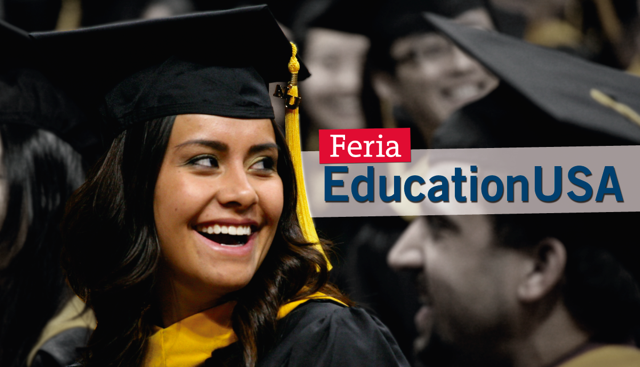 In our effort to bring good content to as many people as possible the text in this blog post has been machine translated so please excuse any mistakes. Thank you!
The EducationUSA Fair Circuit – More than 150 American Universities across South America!
Every year EducationUSA, a network of hundreds of advising centers across the world supported by the U.S. Department of State, organizes the EducationUSA Fair Circuit, bringing more than 150 American Universities to 11 cities across 8 countries in South America.
This year, EducationUSA Fairs will take place in Brasília, Brazil (August 30th), Rio de Janeiro, Brazil (September 1st), São Paulo, Brazil (September 4th), Montevideo, Uruguay (September 6th), Buenos Aires, Argentina (September 8th), Santiago, Chile (September 10th), Lima, Peru (September 12th), Quito, Ecuador (September 14th), Guayaquil, Ecuador (September 16th), Bogota, Colombia (September, 18th) and Caracas, Venezuela (September 21st).
In each of these places, interested students will have the chance to meet with representatives from more than 150 universities, among them Yale, Columbia, New York University, University of California Los Angeles, New York Film Academy, Duke University, Washington University at St. Louis, etc.
Go right now to www.educationusafair.org and select your city. There you will be able to register for the Fairs, see a list of all universities attending the event, and check the exact time and place where the Fairs will take place. EducationUSA Fairs, the largest American Universities' Fair in South America!
-Text by EducationUSA
See the list below for Fall 2014 EducationUSA fairs in South America:
Brasília, Brazil - August 30
Rio de Janeiro, Brazil - September 1
São Paulo, Brazil - September 4
Montevideo, Uruguay - September 6
Buenos Aires, Argentina - September 8
Santiago, Chile - September 10
Lima, Peru - September 12
Quito, Ecuador - September 14
Guayaquil, Ecuador - September 16
Bogota, Colombia - September, 18
Caracas, Venezuela - September 21
To learn more and to register, go to www.educationusafair.org