State University of New York Rockland Community College Welcomes International Students!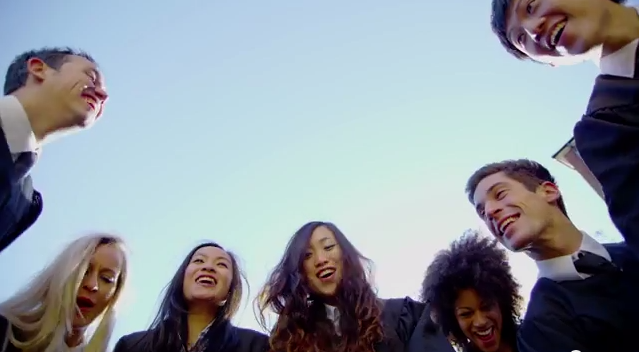 State University of New York Rockland Community College
Located about 25 miles northwest of New York City,
Rockland Community College
is set in the safe suburban community of Suffern, New York. Its location is ideal for students to enjoy New York City's rich cultural diversity.
About the College
The College is located on a scenic 175-acre campus, one of the 64 campuses in the State University of New York (SUNY), one of the largest university systems in the United States.
It is fully accredited by the Middle States Association of Schools and Colleges. Most students continue their studies at outstanding four year colleges and universities.
Admissions
Holders of
student visas
(F-1 and M-1) are required to attend full time during the Fall and Spring semesters. Attendance during the Winter and Summer sessions is optional.
Requirements
All applicants must have:
A high school diploma
Proof of financial support
International students must be enrolled on a full-time basis
The TOEFL exam is not required. RCC offers multi-level English as a Second Language Program. Students in higher levels of ESL can take certain courses towards their intended degree, then enroll directly in their full academic program.
Diverse population & programs
Rockland students represent diverse cultural backgrounds and include approximately 200 students from 50 countries. Our faculty and staff are sensitive to the special needs of international students. Unique aspects of RCC include its intensive eight-week summer English program and its Mentor/Talented Student (M/TS) Honors Program, a rigorous academic program for liberal arts and business students.
Tuition and Housing
RCC offers high quality education at reasonable cost. Current tuition for one semester is estimated at $3,815 (subject to change).
International Student Services helps individual students arrange housing as close to the College as possible. Costs for housing vary from $500 to $600 per month.
Programs
40 Associate Two Year Degree Programs include: Engineering Science, Graphic Design and Computer Graphics, International Business, Environmental Science, Computer, Communication Media Arts, Criminal Justice, Cyber Security, Teacher Education, Nursing, Hospitality and Tourism, Liberal Arts and Sciences, Paralegal Studies, Performing Arts and Speech/Communication Studies.
12 Certificate One-Year Programs include : Bookkeeping/Office Administration, Office Technologies, Business Studies, Entrepreneurship, Computer-Assisted Design CAD, Computer Information Systems/Computer Support, Computer Web Development, Culinary Arts, Early Childhood Development, Fitness Specialist, Paralegal Studies.
International Student Services
For 30 years, RCC has welcomed international students.
International Student Services
helps students adjust to college and to life in the United States. Here students are advised about immigration regulations, and are encouraged to join multicultural clubs and activities that include:
International Students Club
Japanese Club
International Students' Thanksgiving Dinner
Habitat for Humanity
Watch the video now!