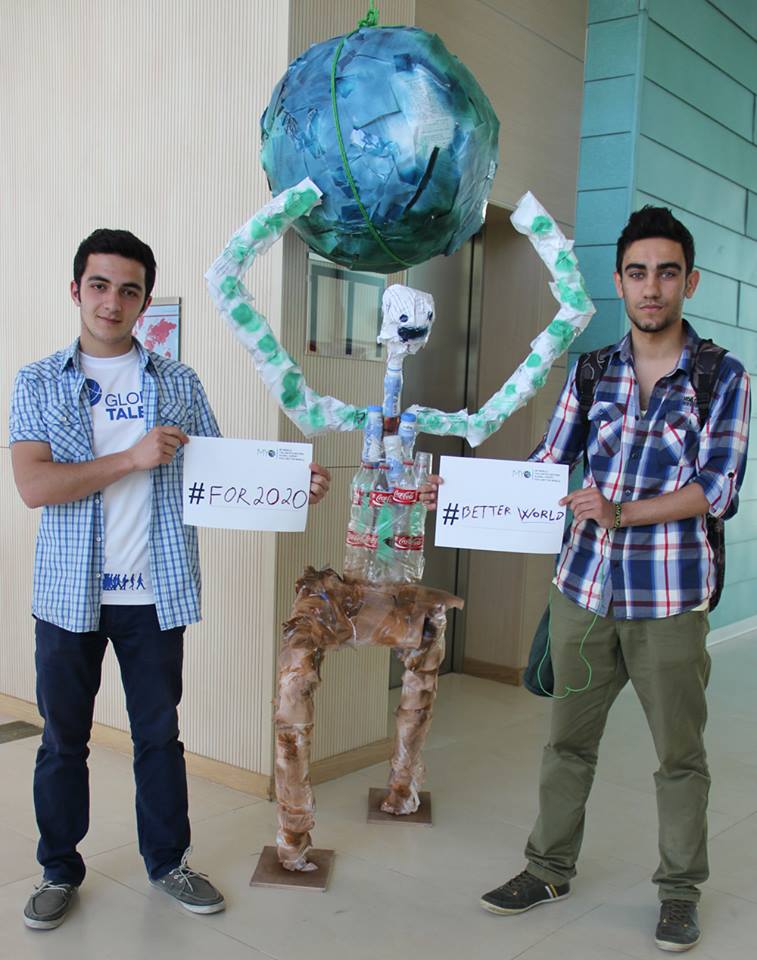 In our effort to bring good content to as many people as possible the text in this blog post has been machine translated so please excuse any mistakes. Thank you!
Photo: From the UN Department of Public Information and the United Nations Development Programme. Taken at ADA University in Azerbaijan.
Have you placed your vote? Click on the link to have your say now at MYWorld2015.org, because your voice matters!!
From the United Nations and MY World: Which of these are most important for you and your family?
FREEDOM FROM DISCRIMINATION AND PERSECUTION

PROTECTION AGAINST CRIME AND VIOLENCE

ACTION TAKEN ON CLIMATE CHANGE

BETTER TRANSPORT AND ROADS

PROTECTING FORESTS, RIVERS AND OCEANS

AN HONEST AND RESPONSIVE GOVERNMENT

SUPPORT FOR PEOPLE WHO CAN'T WORK

PHONE AND INTERNET ACCESS

ACCESS TO CLEAN WATER AND SANITATION

EQUALITY BETWEEN MEN AND WOMEN

AFFORDABLE AND NUTRITIOUS FOOD

SUGGEST A PRIORITY (OPTIONAL)
MY World is a global survey for citizens led by the United Nations and partners. It aims to capture people's voices, priorities and views, so that global leaders can be informed as they begin the process of defining the new development agenda for the world.