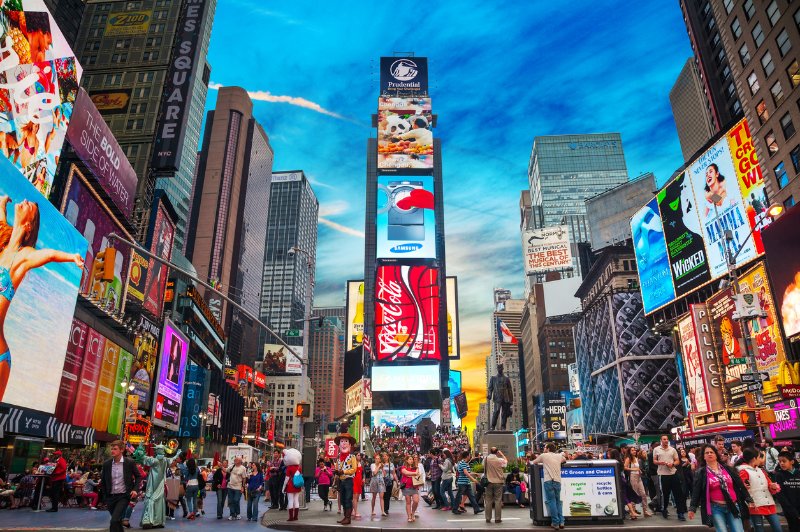 In our effort to bring good content to as many people as possible the text in this blog post has been machine translated so please excuse any mistakes. Thank you!
Por Rachel Gelabale
"Sem precedentes" não parece começar a cobrir tudo o que muitos de nós sentimos ter perdido desde que ouvimos pela primeira vez a palavra Covid19. Você não sente falta de poder sair com os amigos, fazer viagens e se divertir ?! Bem, eu também. Agora que estou em casa quase o tempo todo, me pego sonhando acordado em tirar férias e percebendo que meio que considerava minha liberdade e minha vida garantidas. Nestes últimos meses, enquanto estivemos em quarentena, mudaram meus pensamentos sobre o que significava "cuidar" de mim mesmo. Vejo agora que devo reservar um tempo não apenas para respirar, mas para me divertir com meus amigos e socializar mais. Claro, eu esperei que uma pandemia acontecesse para trabalhar minhas habilidades sociais.
Na verdade, a pandemia recentemente me levou a uma das minhas melhores memórias, uma viagem para Nova York - apenas cerca de 6 horas de Genesee! - com amigos. A maioria dos estudantes universitários vive para as férias de primavera. É uma época em que os estudantes universitários podem fazer o que quiserem, sem se preocupar com as aulas. Você poderia dizer que as férias de primavera são as duas melhores semanas de toda a experiência acadêmica de um estudante universitário.
Determinado a fazer exatamente isso, durante as férias de primavera, dois de meus amigos e eu decidimos criar algumas memórias juntos e fomos para a Big Apple, também conhecida como Nova York. Sendo estudantes universitários espertos e frugais, conseguimos encontrar as melhores ofertas. E como meus fiéis leitores, vou deixar vocês algumas dicas:
4 dicas para "autocuidado" (também conhecido como fazer memórias) no orçamento de um estudante universitário
Fique com um amigo ou familiar ou confira Airbnbs e albergues
Acabamos passando a primeira noite na casa de um membro da família e, no dia seguinte, nos mudamos para o Airbnb. Conseguimos um quarto em uma casa por menos de US $ 60 por pessoa.

Pegue um ônibus.
Os ônibus são a forma mais barata de viajar , dependendo de para onde você está indo, muitas vezes você pode conseguir uma passagem de ônibus por apenas $ 10.

Use a Internet antes de reservar e procure coisas para fazer de graça ou com desconto.
Pagamos apenas uma atração, e os demais lugares que visitamos eram de graça. Use este link para passes com desconto

Se o seu destino tiver um passe de transporte público, pegue!
O passe de transporte público de Nova York custa cerca de US $ 30 para viagens ilimitadas de uma semana em ônibus e metrôs locais. Você usará o metrô mais do que imagina. O passe torna as coisas muito convenientes.
Usando essas dicas, pudemos ficar na cidade por seis dias e ter uma agenda cheia de coisas para fazer, mas ainda com tempo para apenas "respirar".
Aqui está uma visão geral:
Dia 1: Selfie e fotos de grupo em lugares imperdíveis em Nova York
Reserve um tempo para tirar algumas fotos na ponte de Manhattan
Pense na diversidade ao visitar um lugar como Dumbo, Brooklyn, e você não ficará desapontado
Caminhada noturna na Ponte do Brooklyn e veja as estrelas sobre a cidade

Dia 2: passeios turísticos, compras e onde comer
Alguém quer música gospel? O Tabernáculo do Brooklyn e a Igreja Hillsong de Nova York são famosos por isso.
Amantes da comida, experimente um dia na Times Square, comidas culturais diferentes para tentar o seu paladar, depois faça mais compras. ( Confira este link para mais ideias de alimentos.)
Dia 3: The Vessel, Grand Central Station e você adivinhou de volta à Times Square!
O navio é uma atração turística gratuita; entretanto, você DEVE reservar um slot online.
grande estação central
Voltar à Times Square porque um dia NÃO é suficiente para ver e fazer tudo o que há para fazer.
Dia 4: Ellis Island e mais passeios
Reserve um tempo para visitar a Estátua da Liberdade, suba até a coroa e visite a Ilha Ellis.
Caminhe pelas peças de arte passeando na High Line pela comissão de arte Four Arches de Sam Falls
Dia 5: Brooklyn Bridge de dia e o Rockefeller Center à noite.
Visitei a Ponte do Brooklyn novamente, durante o dia
Visitou o Rockefeller Center
Dia 6, nosso último dia
Então, fizemos algumas compras de última hora.
Gosto de acreditar que os melhores momentos acontecem quando menos se espera. Acabamos vendo coisas que não foram planejadas. Por exemplo, enquanto caminhávamos, vimos uma loja cheia de pinturas de diferentes mulheres influentes.
Posso dizer honestamente que viver esta viagem com duas das pessoas mais incríveis que conheço foi o ponto alto para mim. Ter amigos com quem você pode ter conversas significativas enquanto se diverte é algo que todos devemos procurar ter e estimar. Conheci alguns grandes amigos no GCC!
Agora é a sua vez, encontre sua próxima grande memória e faça acontecer; aproveite esse tempo louco e estranho em que estamos todos e planeje algo. Você não precisa planejar algo extravagante. Pode ser tão simples quanto ir ao lago ou correr. Você pode até planejar uma viagem futura. Já estou planejando o meu! Seja o que for que você invente, lembre-se de reservar um tempo para respirar e conversar com seus amigos e familiares.
---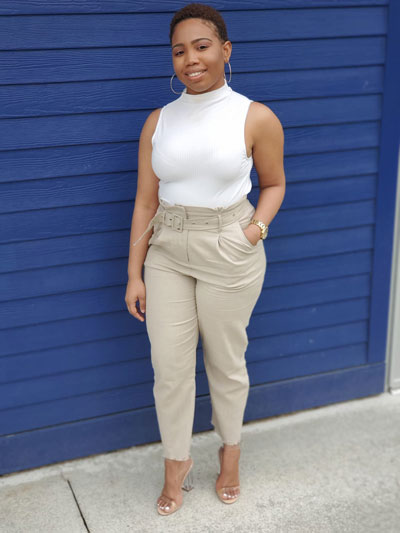 Rachel Gelabale, de Curaçao, está estudando no Genesee Community College em Batavia, Nova York.