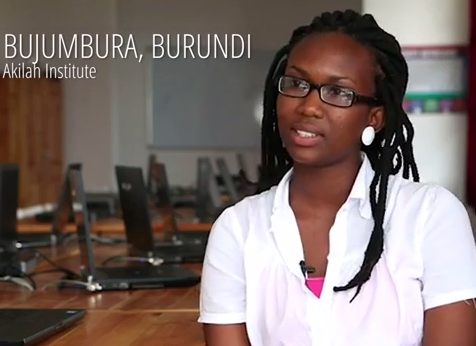 In our effort to bring good content to as many people as possible the text in this blog post has been machine translated so please excuse any mistakes. Thank you!
In this great video from the Girls: A No Ceilings Conversation project, girls from around the world tell us who inspires them.
Girls: No Ceilings was hosted by Hillary Rodham Clinton and her daughter, Chelsea Clinton, as part of No Ceilings: The Full Participation Project.
From No Ceilings:
No Ceilings: The Full Participation Project is an effort led by Hillary Rodham Clinton at the Clinton Foundation to bring together partner organizations to evaluate and share the progress women and girls have made in the 20 years since the UN Fourth World Conference on Women in Beijing. This new effort will help chart the path forward to accelerate full participation for women and girls in the 21st century.
The full participation of women and girls is critical to global progress, development, and security.
Information on Girls: A No Ceilings Conversation
Information on No Ceilings: The Full Participation Project