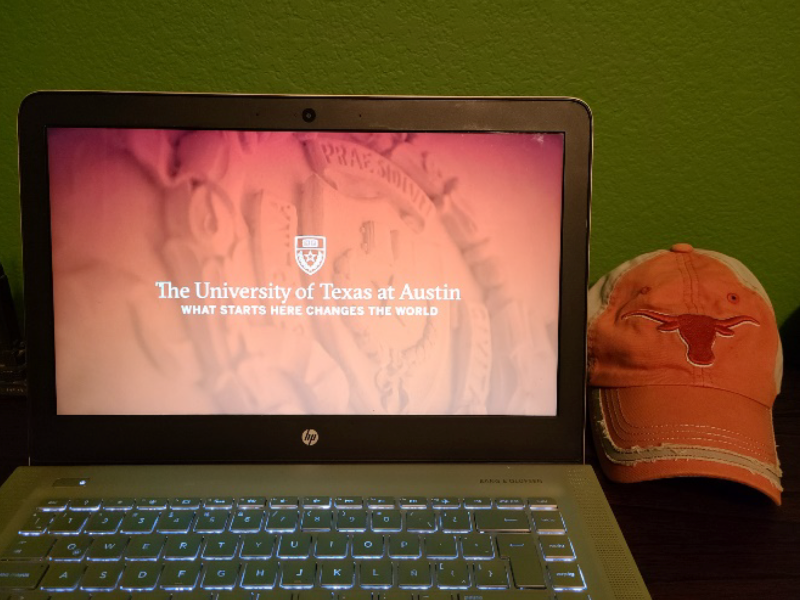 In our effort to bring good content to as many people as possible the text in this blog post has been machine translated so please excuse any mistakes. Thank you!
Por Miguel Angel Cornelio Martínez
Bueno, después de un tiempo de estar inactivo en el mundo de la escritura, definitivamente se siente genial estar de regreso y en marcha. Muchas cosas han sucedido en mi vida como estudiante internacional durante estos últimos meses, y estoy emocionado de compartir con ustedes todas mis experiencias, sentimientos y emociones. Comenzaré con un poco de mi experiencia en caso de que no hayas leído mis publicaciones anteriores. Hace casi un año, presenté mi solicitud a la Universidad de Texas en Austin (UT) con un gran número de expectativas. Pasaron unos meses y aproximadamente en marzo recibí la decisión de mi solicitud de admisión a UT, y desafortunadamente fue denegada.
Aunque estaba muy decepcionado, recuerdo que siempre traté de mantener la cabeza en alto y luchar por mi sueño hasta el final. Entonces, apelé la decisión de mi solicitud y, después de dos meses, mi sueño finalmente se hizo realidad y nació uno nuevo. Ahora, he estado estudiando mi especialidad durante un mes, obteniendo buenas calificaciones y conociendo gente nueva durante la clase; Hasta ahora, he disfrutado absolutamente este viaje y nueva etapa de mi vida e incluso mis expectativas se han superado. En términos de postularse a una institución estadounidense, esta vez mi consejo o comentario para todos ustedes es que sean perseverantes, los sueños se construyen para ser cumplidos, y ciertamente puedo decir que el resultado final dependerá de lo que hayan decidido hacer al respecto. . ¿Qué estás dispuesto a hacer por tus sueños?
Sea paciente y resistente. Las cosas buenas toman tiempo para mostrar resultados y, de hecho, para aparecer en tu vida diaria. Dos valores importantes que aprendí mientras esperaba mi aceptación en UT fue mantener altas mis esperanzas y siempre tratar de ser positivo independientemente de las circunstancias. Además, al ser paciente, se distrae de pensar demasiado en el hecho de que su futuro previsible depende de la decisión de alguien, así como del hecho de que su expediente compite con cientos o miles de otros estudiantes que persiguen el mismo objetivo en la misma encuesta. Además, prepárate para lo que está por venir. Con esto me refiero a tener segundas opciones y preparar una estrategia de respaldo en caso de que las cosas no terminen como esperabas. Para ser honesto con todos ustedes, esto era algo para lo que no estaba preparado y realmente sufrí. A pesar de la baja probabilidad de ser aceptado como estudiante internacional en UT, mis expectativas eran realmente altas. Estoy seguro de que ha escuchado que al obtener un título en una universidad estadounidense, postularse a tantas instituciones como sea posible es una buena decisión; sin embargo, mi estrategia fue diferente y por un momento pensé que había tomado el camino equivocado. En ese momento, solicité admisión a tres universidades, mis tres opciones principales, y al principio, simplemente me aceptaron en mi última opción. Entonces, la vida era buena conmigo e hice lo imposible para que me aceptaran en la UT, mi primera opción, en la que ahora estoy estudiando.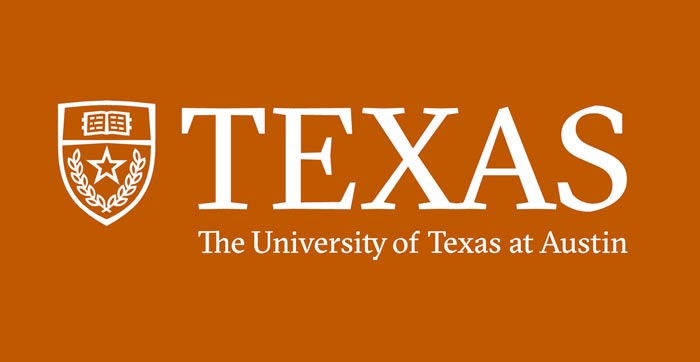 En resumen, después de un mes en la universidad, ahora estoy viviendo el sueño americano que deseaba y ha sido una experiencia increíble hasta ahora. Aunque no comencé la universidad como esperaba, en cuanto al método de instrucción, estoy absolutamente encantado con mis cursos hasta ahora, pero estoy mucho más emocionado por las grandes cosas que están por venir. Si eres un estudiante internacional en los Estados Unidos, donde sea y lo que sea que estés estudiando, me alegra que también estés viviendo tu sueño americano y espero que lo disfrutes tanto como yo; por otro lado, si eres estudiante en el puesto que estuve hace un año, déjame decirte que vas a lograr lo que te propongas. Siempre que entregues tu cien por cien y te mantengas resistente, todo lo que te llevará a una pregunta final simple: ¿qué estás dispuesto a hacer por tus sueños?
---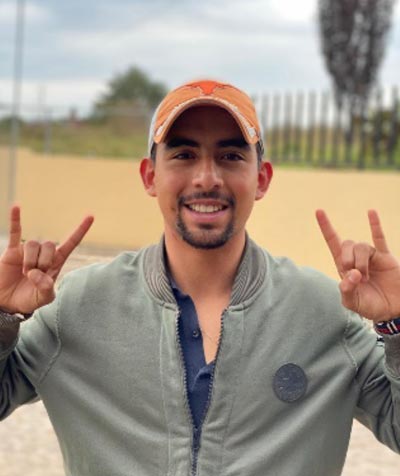 Miguel Angel Cornelio Martínez de la Ciudad de México, México, está estudiando en la Universidad de Texas en Austin . Para Miguel, Austin es una gran ciudad para estudiar en el extranjero y disfruta pasar tiempo en sus parques verdes.