In our effort to bring good content to as many people as possible the text in this blog post has been machine translated so please excuse any mistakes. Thank you!
Rachel Gelabale tarafından
Herkese selamlar, benim adım Rachel Gelabale. Karayipler'den uluslararası bir öğrenciyim, şu anda New York'un kuzeyindeki Genesee Community College'a (GCC) devam ediyorum ve ceza adaleti alanında uzmanlaşıyorum. Hangi ada diye sorabilirsiniz? Ben Karayipler'in en güzel iki adasındanım. Aslen St. Maarten adlı bir adadanım. Daha sonra 9/10 yaşında Curaçao adasına taşındım. Dahası, şarkı söylemeyi, yemek yemeyi ve en önemlisi yemek yapmayı seven on dokuz yaşındayım. Bu StudyUSA.com'daki ilk blogum olmakla birlikte, şu anda gittiğim kolej, Genesee Community College ve neden bu koleje gitmeyi seçtiğimi nasıl öğrendiğimi yazacağım.
Liseyi on yedi yaşında bitirdim ve bir boşluk yılı almaya karar verdim. Bir boşluk yılı, bir öğrencinin ortaokul ve yüksek öğretim arasında tipik olarak bir akademik yıl süren bir mola verdiği zamandır. Bazı öğrenciler seyahat etmek, çalışmak veya manevi nedenlerle boş bir yıl alır. Boş yılımı on yedi yaşımdan aldığım için aldım ve üniversiteye gitmek için acelem yoktu. Ayrıca çalışıp para biriktirebilmek için bir yıl boşaldım. Bu süre zarfında, Genesee Community College'ı çevrimiçi olarak buldum ve çok kısa kolejler listeme koydum.
Curaçao'da her yıl dünyanın her yerinden kolejlerin ve üniversitelerin temsil edildiği bir kolej fuarı var, böylece gelecekteki öğrenciler gelip farklı okulların temsilcileriyle konuşabilir. Genesee Community College'ın orada bir stant olacağını öğrendim, bu yüzden katılmaya karar verdim. Standa geldiğimde, GCC'deki uluslararası öğrencilerin sözcülerinden biri beni karşıladı. Bana okul ve çok daha fazlası hakkında bilgi verdi. Genesee Community College, New York, Batavia'da bulunan bir devlet üniversitesidir. Batavia, New York City'den yaklaşık beş ila altı saat ve Kanada sınırından iki saat uzaklıktadır. GCC'ye katılmanın maliyeti, baktığım diğer okullardan nispeten daha düşüktü. Öğrenci kredisi olan biri için, harcama miktarıma tam olarak uyuyor. Ayrıca sahip oldukları öğrenci ve öğretim üyeleri hakkında da konuştu. GCC'nin büyük bir uluslararası öğrenci nüfusu vardır. Karayipli öğrencilerden Japonya, Almanya, İngiltere ve çok daha fazlasından insanlara kadar çeşitlilik göstermektedir.
Temsilci ile yaptığım görüşmeden sonra, gideceğim yerin GCC olduğuna karar verdim. Hazırlıklara gelince işler çok sorunsuz geçti. Ne zaman yardıma veya GCC'den belirli bir belgeye ihtiyacım olsa, tek yapmam gereken ya okulu aramak ya da onlara mail atmaktı. Bunu sadece buraya geldiğim için söylemiyorum, cidden, telefonda veya e-posta yoluyla konuştuğum her bir kişi çok yardımcı oldu. Bana sadece saygılı davranmaları ve sorduğum tonlarca soru için sabırlı olmaları, doğru okulu seçtiğimi bilmemi sağladı.

Sonuç olarak, on sekiz yaşında bir inanç sıçraması yapmaya ve evden uzaklaşmaya karar verdim. Henüz kararımdan pişmanlık duymadım. Genesee Community College'ı öğrenim ücreti, konumu, New York'ta Niagara Şelaleleri ve Kanada'dan sadece birkaç saat uzaklıkta olması ve son olarak da gelmeye hazırlandığım süre boyunca bana gösterilen davranışlar nedeniyle seçtim.
---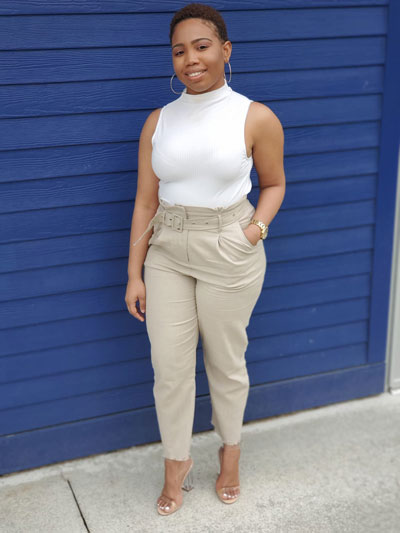 Curaçao'dan Rachel Gelabale, New York, Batavia'daki Genesee Community College'a devam ediyor.