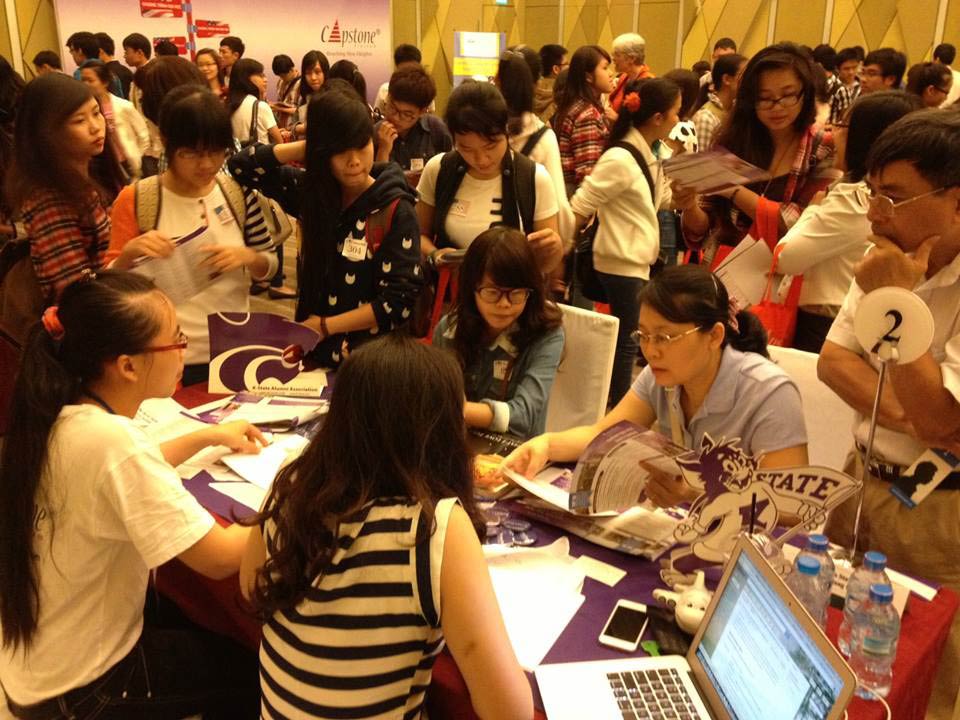 In our effort to bring good content to as many people as possible the text in this blog post has been machine translated so please excuse any mistakes. Thank you!
Study in the USA's partner, Capstone Vietnam, cordially invites you to participate in a unique, customized StudyUSA Higher Education Fair series in fall 2014 that will cover five (5) cities in all three regions of the country, including Haiphong and Hanoi in the North, Danang in the center and Ho Chi Minh City (HCMC) and Vung Tau (high school mini-fairs only) in the South.
Follow this link for detailed information and online registration.
Vietnam remains a hot market for U.S. colleges and universities. It ranked 8th among all sending countries, 6th in undergraduate enrollment and 3rd in international enrollment at community colleges, according to the 2013 Open Doors international academic mobility report.
Capstone Vietnam, a human resource development company with offices in Hanoi and HCMC, is led by Dr. Mark Ashwill, managing director. For more information, contact Mark at markashwill@capstonevietnam.com or send an email to fairs@capstonevietnam.com.