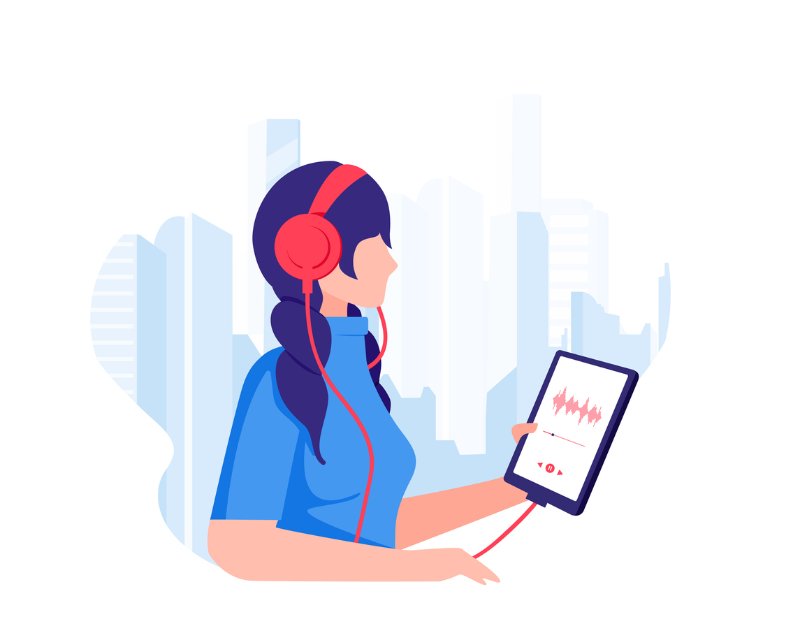 In our effort to bring good content to as many people as possible the text in this blog post has been machine translated so please excuse any mistakes. Thank you!
Kısa bir İngilizce öğrenim süresi içinde ana dili İngilizce olan biri kadar akıcı hale gelmek her İngilizce öğrencisinin hayalidir. İngilizcede akıcı olmak, kafanızdan ağzınıza aktarması gereken zengin bir İngilizce dil bilgisi ve kelime bilgisine sahip olmanın ötesine geçer. İngilizcede o kadar uzak ve ulaşılamaz gibi görünse de, İngilizce öğrenimdeki farklılıklarınız ne olursa olsun kısa bir süre içinde elde edilebilir, 60 gün içinde İngilizceyi akıcı hale getirmek için bu ipuçlarını izleyin.
1. Her gün pratik yapın:
Akıcılık kazanmanız gerekiyorsa ara vermeyin, her gün pratik yapmak için bir hedef belirleyin. "Pratik yapmak mükemmelleştirir" sözünü hatırlayın, işe koymadan bir şeyde daha iyi olamazsınız. Anadilinizi daha az konuşun ve İngilizceyi her gün daha fazla konuşun. Kendi kendinize konuşun, aptal olduğunuzu düşünen insanları unutun, burada bir hedefe ulaşmaya çalışıyoruz. Bir uygulama programı belirlemek, öğrenmenizi kolaylaştıracaktır. ELSA uygulamasını indirin!
2. İngilizceyi seven arkadaş topluluğunuzu bulun:
Şimdi sosyal becerilerinizi iyi bir şekilde kullanma zamanı, İngilizce öğrenenler ve İngilizce konuşanlardan oluşan bir topluluğun parçası olmalısınız, böylece İngilizce öğrenme yolculuğuna birlikte gidebilir, onlardan geri bildirim isteyebilir, eğlence için onlarla rekabet edebilir, ve sizi motive etmelerini sağlayın. Ayrıca topluluk, yolculuk sırasında kusurlarınla (aksan, gramer hataları) daha rahat hissetmene yardımcı olacaktır.
3. Yüksek sesle konuşun ve geri bildirim alın:
İngilizce konuşurken kendinizi duyduğunuzda kulağa harika geldiğini biliyorum. Ancak bu, gelişmenize yardımcı olmayacak. Birinin hata yaptığınızı size söylemesine ve yanlış yaptığınız şeyi nasıl düzelteceğinizi söylemesine ihtiyacınız var. Arkadaşlarınızdan ve çevrenizdeki insanlardan ne kadar geliştiğiniz konusunda geri bildirim alın ve daha fazla çalışmaya ihtiyaç duyduğunuz alanları not edin ve onlarda daha iyi olmaya çalışın.
4. Her zaman ve her yerde çalışmak için teknolojiden yararlanın (öğrenmeyi sınıfla sınırlamayın):
İngilizce öğrenme teknolojisinde en iyi arkadaşınızdır, çevrimiçi birçok kaynak vardır, pratik yapmanıza yardımcı olabilecek farklı uygulamalar vardır, öğrenme tek başına sınıfta gerçekleşmez, telefonunuz mobil sınıfınız gibidir, İngilizce zenginliğinden yararlanın öğrenme kaynakları. Anlamadığınız bir kelime veya cümle duyduğunuzda, ona bakın.
5. Kelime bilginizi artırmayı bırakmayın:
Her gün en az yeni bir kelime öğrenmeye çalışın, nişinize özgü kelimeleri öğrenin. Bir pastanede çalışıyorsanız, sonra da fırıncılık terimlerine aşina olmaya çalışın, bilmeniz gereken kelimelere odaklanın, bir "Sözlük maratonunu bitireceğim" lütfen. Günlük konuşmalarda en sık kullanılan kelimelere odaklanın.
Sonuç:
Hızlı İngilizce konuşmanın sırrı beyninizi sözlükteki tüm kelimelerle doldurmak değildir. Nişinizi, İngilizce öğrenme topluluğunuzu bulmak, sürekli pratik yapmak ve en iyi arkadaşınızı (Teknoloji) kullanmaktır!
Herkes İngilizce konuşabilir, ŞİMDİ Kaydolun !