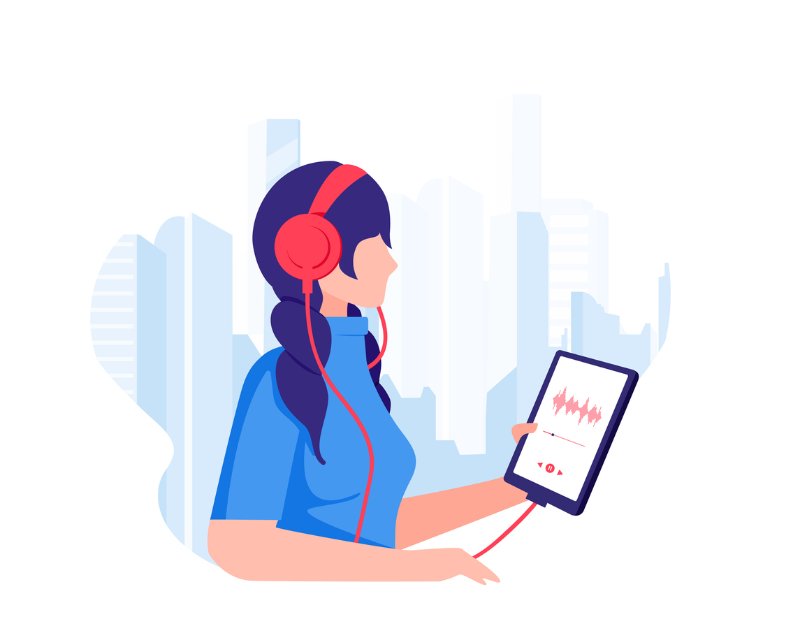 In our effort to bring good content to as many people as possible the text in this blog post has been machine translated so please excuse any mistakes. Thank you!
O sonho de todo estudante de inglês é se tornar tão fluente quanto um falante nativo de inglês em um curto período de aprendizagem. Ser fluente em inglês vai além de apenas ter um grande conhecimento da gramática e do vocabulário do inglês, que precisa ser transferido da cabeça para a boca. Mesmo que pareça improvável e inatingível, a fluência em inglês em um curto período é alcançável independentemente de suas diferenças de aprendizado de inglês, basta seguir estas dicas para se tornar fluente em inglês em 60 dias.
1. Pratique todos os dias:
Não faça uma pausa se precisar alcançar a fluência, estabeleça uma meta para praticar todos os dias. Lembre-se do ditado "a prática leva à perfeição", você não pode se tornar melhor em algo até que você comece o trabalho. Fale menos sua língua nativa e fale a língua inglesa mais diariamente. Fale consigo mesmo, esqueça as pessoas que pensam que você é bobo, estamos tentando atingir um objetivo aqui. Definir um cronograma de prática tornará mais fácil para você aprender. Baixe o aplicativo ELSA !
2. Encontre sua comunidade de amigos que gostam de inglês:
Agora é a hora de colocar suas habilidades sociais em bom uso. Você tem que fazer parte de uma comunidade de colegas aprendizes e falantes de inglês para que possam passar pela jornada de aprendizado de inglês juntos, pedir feedback, competir com eles para se divertir, e faça com que eles o motivem. Além disso, a comunidade o ajudará a se sentir mais confortável com suas imperfeições (sotaque, erros gramaticais) durante a viagem.
3. Fale em voz alta e obtenha feedback:
Eu sei que soa muito bem na sua cabeça quando você se ouve falando em inglês. Mas isso não vai te ajudar a melhorar. Você precisa de alguém para lhe dizer quando você está cometendo erros e como consertar o que está fazendo de errado. Obtenha feedback de seus amigos e das pessoas ao seu redor sobre o quanto você está melhorando e anote as áreas em que precisa de mais trabalho e tente melhorar.
4. Faça uso da tecnologia para estudar a qualquer hora e em qualquer lugar (não limite o aprendizado à sala de aula):
Em inglês, a tecnologia de aprendizagem é seu melhor amigo, existem muitos recursos online, diferentes aplicativos que podem ajudá-lo com sua prática, o aprendizado não acontece apenas na sala de aula, seu telefone é como uma sala de aula móvel, aproveite a riqueza do inglês recursos de aprendizagem. Ao ouvir uma palavra ou frase que não entende, pesquise.
5. Não pare de aumentar seu vocabulário:
Tente aprender pelo menos uma palavra nova todos os dias, aprenda palavras que sejam específicas ao seu nicho. Se você trabalha em uma padaria, tente se familiarizar com os termos da padaria, concentre-se nas palavras que você precisa saber, não comece uma "maratona de dicionário", por favor. Concentre-se nas palavras usadas com mais frequência nas conversas do dia a dia.
Conclusão:
O segredo para ser fluente em inglês rápido é não encher o cérebro com todas as palavras do dicionário. É encontrar o seu nicho, sua comunidade de aprendizagem de inglês, praticando constantemente e fazendo uso do seu melhor amigo (Tecnologia)!
Qualquer pessoa pode falar inglês, cadastre-se AGORA !