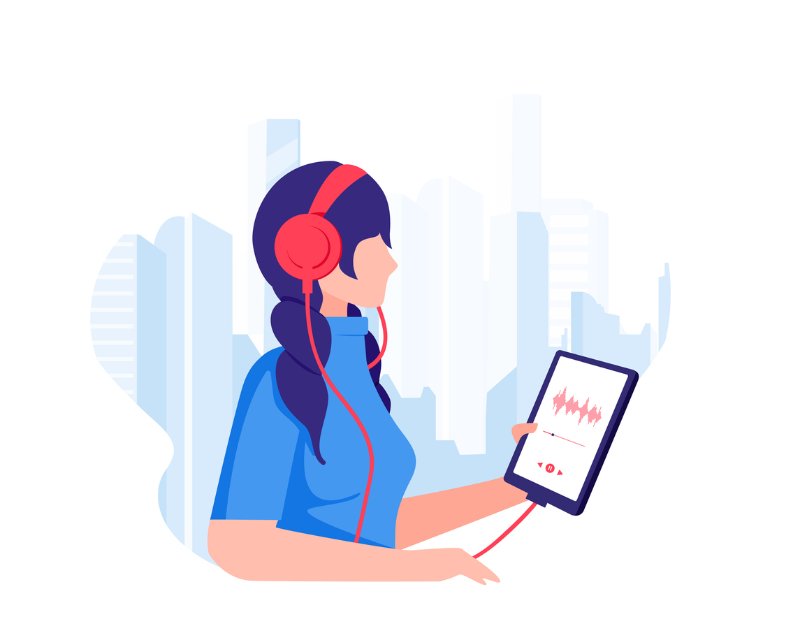 In our effort to bring good content to as many people as possible the text in this blog post has been machine translated so please excuse any mistakes. Thank you!
C'est le rêve de chaque apprenant d'anglais de devenir aussi courant qu'un anglophone natif en une courte période d'apprentissage de l'anglais. Parler couramment l'anglais va au-delà du simple fait d'avoir une riche connaissance de la grammaire et du vocabulaire anglais qu'il faut transférer de la tête à la bouche. Même s'il semble exagéré et impossible à maîtriser l'anglais dans un court laps de temps, quelles que soient vos différences d'apprentissage en anglais, suivez simplement ces conseils pour parler couramment l'anglais dans les 60 jours.
1. Pratiquez tous les jours:
Ne prenez pas de pause si vous devez maîtriser, fixez-vous un objectif pour que les choses s'entraînent tous les jours. Rappelez-vous le dicton «la pratique rend parfait», vous ne pouvez pas devenir meilleur dans quelque chose tant que vous ne vous êtes pas mis au travail. Parlez moins votre langue maternelle et parlez la langue anglaise plus quotidiennement. Parlez-vous, oubliez les gens qui pensent que vous êtes stupide, nous essayons d'atteindre un objectif ici. L'établissement d'un horaire de pratique vous permettra d'apprendre plus facilement. Téléchargez l'application ELSA !
2. Trouvez votre communauté d'amis qui aiment l'anglais:
Il est maintenant temps de mettre à profit vos compétences sociales, vous devez faire partie d'une communauté de collègues apprenants anglais et anglophones afin de pouvoir vivre ensemble le parcours d'apprentissage de l'anglais, leur demander des commentaires, rivaliser avec eux pour le plaisir, et incitez-les à vous motiver. De plus, la communauté vous aidera à vous sentir plus à l'aise avec vos imperfections (accent, fautes grammaticales) pendant le voyage.
3. Parlez à voix haute et obtenez des commentaires:
Je sais que ça sonne bien dans ta tête quand tu t'entends parler en anglais. Mais cela ne vous aidera pas à vous améliorer. Vous avez besoin de quelqu'un pour vous dire quand vous faites des erreurs et pour vous dire comment réparer ce que vous faites de mal. Obtenez des commentaires de vos amis et des personnes autour de vous sur vos progrès, notez les domaines dans lesquels vous avez besoin de plus de travail et essayez de vous améliorer.
4. Utilisez la technologie pour étudier à tout moment et n'importe où (ne limitez pas l'apprentissage à la salle de classe):
En anglais, la technologie d'apprentissage est votre meilleur ami, il existe de nombreuses ressources en ligne, différentes applications qui peuvent vous aider dans votre pratique, l'apprentissage ne se déroule pas uniquement dans la salle de classe, votre téléphone est comme votre salle de classe mobile, puisez dans sa richesse d'anglais ressources d'apprentissage. Lorsque vous entendez un mot ou une phrase que vous ne comprenez pas, recherchez-le.
5. N'arrêtez pas d'augmenter votre vocabulaire:
Essayez d'apprendre au moins un nouveau mot chaque jour, apprenez des mots spécifiques à votre niche. Si vous travaillez dans une boulangerie, essayez de vous familiariser avec les termes de la boulangerie, concentrez-vous sur les mots que vous devez savoir, ne lancez pas un «Je vais finir le marathon du dictionnaire», s'il vous plaît. Concentrez-vous sur les mots les plus fréquemment utilisés dans les conversations quotidiennes.
Conclusion:
Le secret pour parler couramment l'anglais rapidement n'est pas de bourrer votre cerveau de tous les mots du dictionnaire. C'est trouver votre créneau, votre communauté d'apprentissage de l'anglais, pratiquer constamment et utiliser votre meilleur ami (technologie)!
Tout le monde peut parler anglais, inscrivez- vous MAINTENANT !