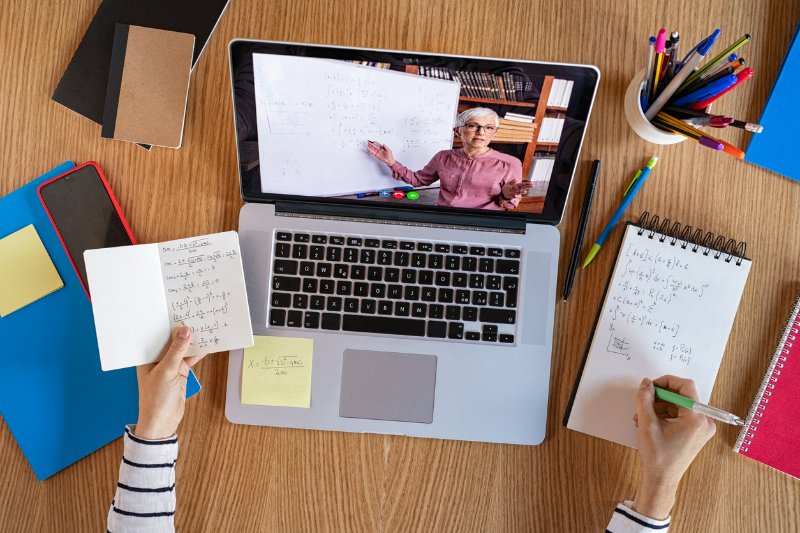 In our effort to bring good content to as many people as possible the text in this blog post has been machine translated so please excuse any mistakes. Thank you!
Já se passaram 3 semanas desde o início do semestre de outono, e parece que 3 meses se passaram! Eu nunca teria pensado que meu último semestre antes de me formar no TMCC seria completamente online! Eu estava ansioso para trabalhar no laboratório, estudar com meus amigos na biblioteca e interagir em uma sala de aula com meus professores incríveis. Ajustar-se a esta temporada de incertezas e sessões intermináveis de Zoom faz parte do processo e, honestamente, tem sido desafiador e exaustivo. Porém, aprendi muito sobre essa nova forma de aprender e o que parece estar funcionando para mim neste novo ambiente, ou pelo menos é o que penso até agora!
Como estudante de engenharia, a cada semestre minhas aulas são focadas em matemática, ciências aplicadas e solução de problemas. Talvez para você, suas aulas sejam mais sobre discussões em grupo e projetos, criação de novas estratégias de marketing ou modelos de negócios. Não importa qual seja sua área de estudo, todos podemos concordar que organização e gerenciamento de tempo são fundamentais. Essa é uma habilidade com a qual muitos estudantes universitários recém-chegados lutam (com certeza!), E ainda assim é a base do seu sucesso na faculdade. O que funcionou mais para mim foi usar o Google Agenda. Eu tenho dois calendários: calendário de Trabalho / Aulas e meu calendário de Tarefas / Exames. Posso visualizá-los simultaneamente ou separadamente no aplicativo ou no meu laptop e tenho uma representação visual de como será a minha semana. Outra dica muito útil que aprendi com um doutorado em economia. O aluno deve definir blocos de tempo no início da semana para as tarefas que exigem mais esforço. Divida uma tarefa grande em cargas de trabalho menores e você conseguirá realizá-la durante a semana com muito mais facilidade.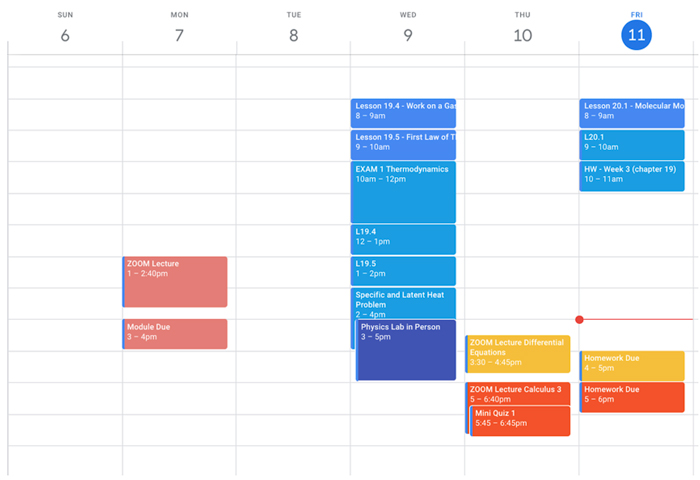 Minha agenda do Google
Usar os recursos do campus é extremamente importante! No TMCC, o centro de tutoria e a biblioteca estão abertos para consultas e ajuda com o dever de casa. Isso é benéfico para muitos alunos que lutam com o aprendizado online e preferem assistência pessoal para disciplinas como matemática e física.
Pessoalmente, leva várias vezes para revisar o mesmo conceito para realmente entender o que estou aprendendo. A Khan Academy tem sido uma ferramenta incrível que uso desde antes de vir para os EUA (ela me ajudou a me preparar para o SAT!). Ter acesso a diferentes perspectivas e maneiras de resolver problemas em um tópico é muito útil e você pode encontrar muitos recursos online. Além disso, se você estiver tendo dificuldades com suas palestras e com a forma como as aulas estão sendo ministradas, não hesite em entrar em contato com seus instrutores e pedir ajuda!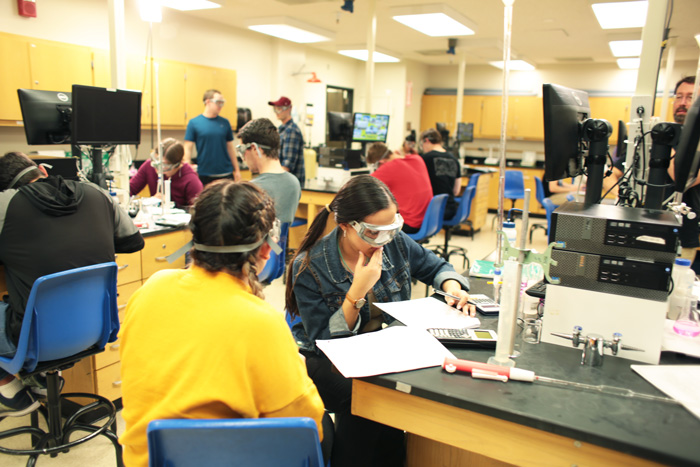 Eu, na pré-pandemia do laboratório TMCC .
Mesmo que esta situação seja temporária e esperemos que estejamos voltando a um "novo normal", ser capaz de nos ajustar a essas mudanças ajudou a todos nós a nos tornarmos mais apreciativos de coisas simples como sentar em uma sala de aula, interagir com as pessoas e trabalhar horas em um laboratório.
---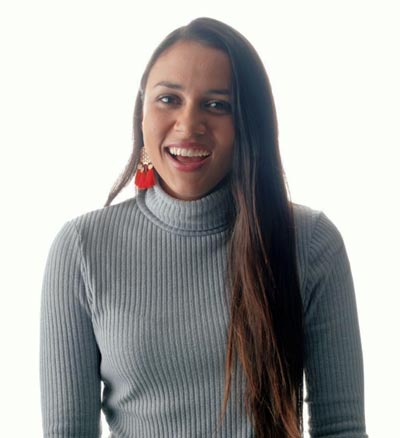 Valeria Saborio é da Costa Rica e está cursando Engenharia Industrial e de Sistemas no Truckee Meadows Community College em Reno, Nevada.