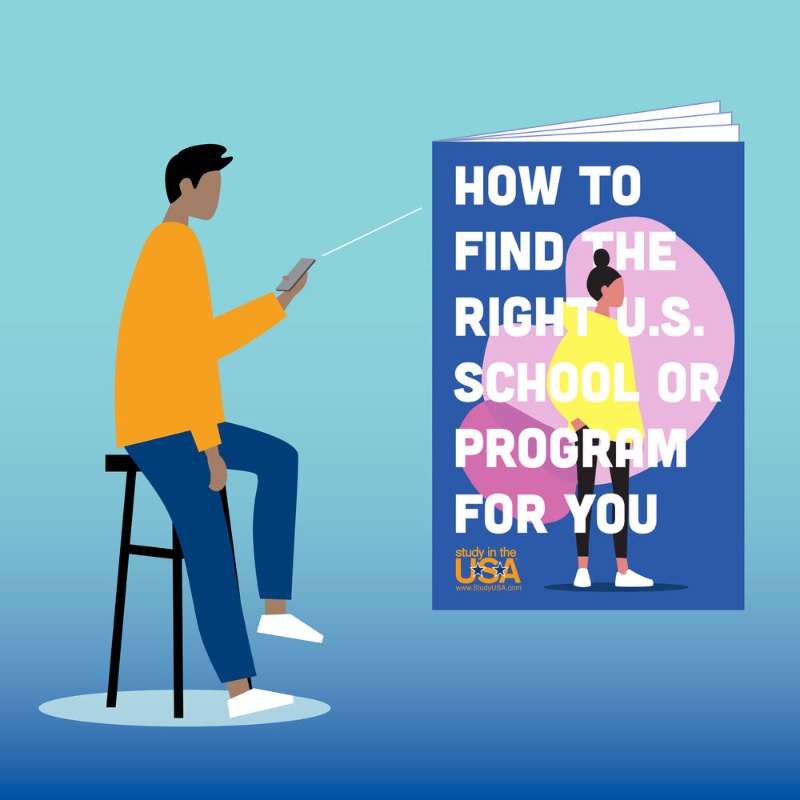 In our effort to bring good content to as many people as possible the text in this blog post has been machine translated so please excuse any mistakes. Thank you!
Comece perguntando a si mesmo um monte de perguntas ...
Tipo - o que é importante para você?
Neste e-book, orientamos você nas perguntas que você precisa fazer a si mesmo para descobrir qual escola ou programa é certo para você.
Baixe o curso "Como encontrar a escola norte-americana certa para você! "Ebook! Esperamos que isso ajude você a pensar - e a restringir suas opções - sobre onde você deve estudar nos EUA.
Use nosso site também! Nele, você pode encontrar muitas informações sobre diferentes escolas e programas, ler nossas revistas, ouvir o que os alunos internacionais atuais têm a dizer sobre suas experiências estudando nos Estados Unidos, assinar nosso boletim informativo, ser encontrado com escolas, nos seguir no social , e mais!
Contacte-nos se tiver alguma questão - estamos aqui para o ajudar!