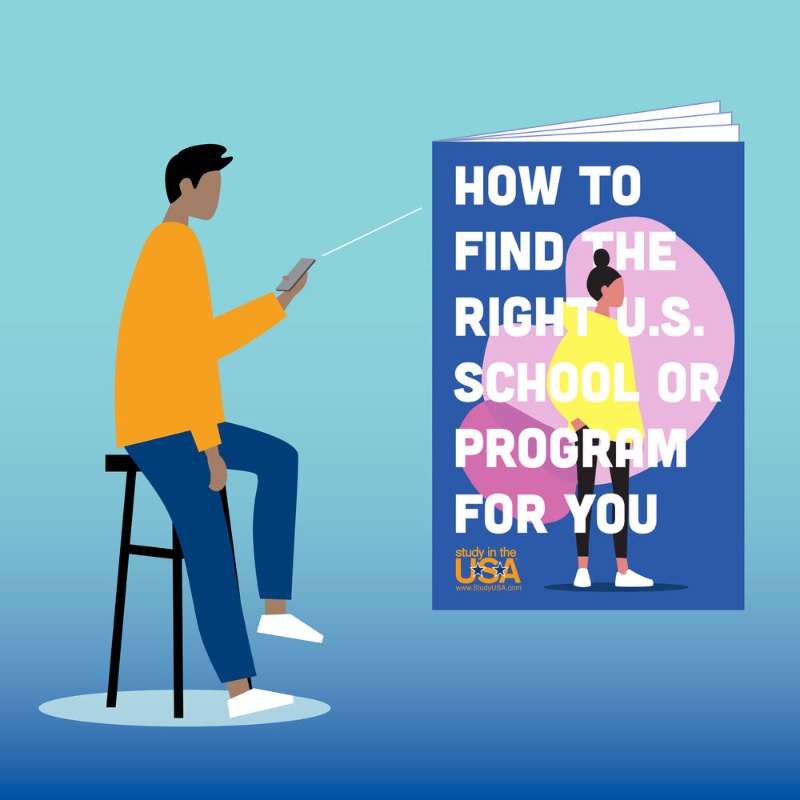 In our effort to bring good content to as many people as possible the text in this blog post has been machine translated so please excuse any mistakes. Thank you!
Empiece por hacerse muchas preguntas ...
¿Qué es importante para ti?
En este libro electrónico, lo guiamos a través de las preguntas que debe hacerse para determinar qué escuela o programa es adecuado para usted.
Descargue su "¡Cómo encontrar la escuela estadounidense adecuada para usted! " ¡libro electronico! Esperamos que esto le ayude a pensar, y a reducir sus opciones, sobre dónde debería estudiar en los EE. UU.
¡Utilice nuestro sitio también! En él, puede encontrar mucha información sobre diferentes escuelas y programas, leer nuestras revistas, escuchar lo que los estudiantes internacionales actuales tienen que decir sobre sus experiencias al estudiar en los EE. UU., Suscribirse a nuestro boletín informativo, ser emparejado con escuelas, seguirnos en las redes sociales. , ¡y más!
Contáctenos si tiene alguna pregunta, ¡estamos aquí para ayudarlo!