In our effort to bring good content to as many people as possible the text in this blog post has been machine translated so please excuse any mistakes. Thank you!
Axel Rivera tarafından
Benim adım Axel Rivera, Meksika, Guadalajara'danım. ve şu anda Los Angeles City College'da (LACC) sinema prodüksiyonu bölümümü yapıyorum . Uluslararası bir öğrenci olarak eğitim planı, kaynaklar ve deneyim açısından en iyi üniversite seçeneklerimi aramaya odaklandım. LACC, aradığım güvenilirliği ve fırsatı bana gerçekten sundu ve ilk günden beri güvenli, kültürel ve farklı bir yer gibi hissettim. Kişisel olarak Los Angeles benim için her zaman bir hedef olmuştur - burayı hayal eden, çalışan ve onu kazanan insanlar için sınırsız fırsatların ülkesi olarak görüyorum. Kariyerim boyunca bu fırsatları hayatıma çekmek ve kişisel hedeflerime ulaşmak için ilerlemek istiyorum.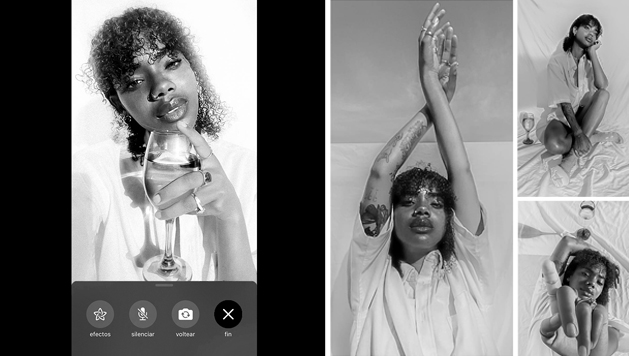 Modellerle ağ kurmak ve haftalık fotoğraf çekimleri planlamak, salgından önce vermiş olduğum bir şeydi. Mart karantinası sırasında kendimi yaratıcı bir blokta buldum, fotoğrafçılık ve kişisel projelerimin izini kaybediyordum; bu süre zarfında en iyi kaynağım rahatlık alanımdan çıktı ve aslında günlük rutinimde asla yapmayacağım şeyleri yapıyordu.
En sevdiğim fotoğrafçılardan biri olan Alessio Albi'nin çalışmalarından esinlenerek işime bir göz attım ve FaceTime ile fotoğraf seansları yapmaya başladım. Konsepti, spotu, makyajı ve görünüşü tamamen video konferans ile hazırladım. Modellerin yardımıyla kamera pozisyonunu, ışığı ve vücut pozlarını yönlendirdim. Elbette benim için yeni bir meydan okuma oldu ama sonuçları görmek ve bu süre zarfında bile sanatımı paylaşmak ve diğer fotoğrafçılara bu fotoğraf seansı yapma yöntemini uygulama konusunda ilham vermek daha büyük geldi.
---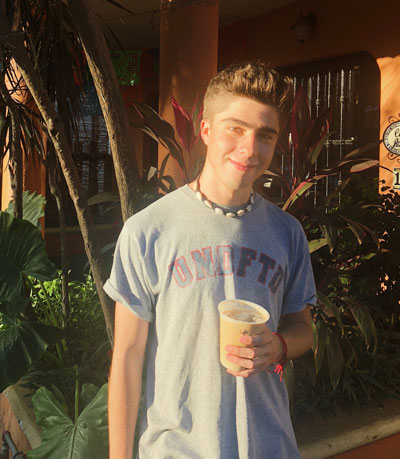 Meksika, Guadalajara'dan Axel Rivera 20 yaşında ve şu anda Los Angeles City College'da sinema prodüksiyonu yapıyor.