In our effort to bring good content to as many people as possible the text in this blog post has been machine translated so please excuse any mistakes. Thank you!
[caption id="attachment_3014" align="aligncenter" width="325"] Georgia, USA[/caption] Today we're featuring schools, colleges and universities in the U.S. state of Georgia. From our Study Georgia page: If you're lucky, you've had the chance to visit Georgia. Georgia is a state located in the southeastern region of the United States that boasts beautiful coastlines, historic cities and ever-changing mountains. With warm summers and cool winters, Georgia is the perfect place for many international students to study, and a drive away from one of the largest and most convenient airports in the world. The United States is one of the top destinations for foreign study, and several of the world's best institutions of higher learning can be found in Georgia. It comes as no surprise that some of the smaller schools can be great places to learn as they have small class sizes and plenty of student-teacher interaction, and schools here both large and small are known world-wide for scholars and programs that stand above others around the globe. Georgia has hundreds of colleges and universities, and offers degrees ranging from two-year technical degrees to doctoral degrees. [caption id="" align="aligncenter" width="325"]
Study Georgia[/caption] Feel free to contact us and we will work with you to find a program that's right for you. Regardless of what you want to study and regardless of your budget, we are sure that you will find a school in Georgia that meets your needs.
Agnes Scott College
Armstrong Atlantic State University
Berry College
Brenau University
Chattahoochee Technical College
Clayton State University
Columbus State University
Covenant College
Emory University
Georgia College [caption id="attachment_3020" align="aligncenter" width="300"] Georgia College[/caption]
Georgia Gwinett College
Georgia Highlands College
Georgia Institute of Technology [caption id="attachment_3021" align="aligncenter" width="300"] Georgia Institute of Technology[/caption]
Georgia Perimeter College
Georgia Piedmont Technical College
[caption id="attachment_3022" align="aligncenter" width="325"]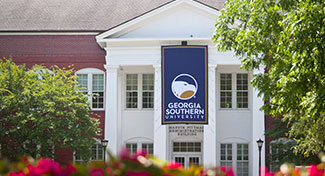 Georgia Southern University[/caption]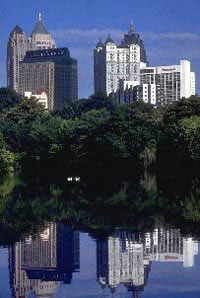 Georgia State University[/caption]
Kennesaw State University
Life University
Mercer University
Middle Georgia State College
Oglethorpe University
Reinhardt University
Savannah College of Art and Design
Savannah Technical College
University of Georgia
University of North Georgia
University of West Georgia
Valdosta State University
For more information:
Study Georgia

          #StudyUSA