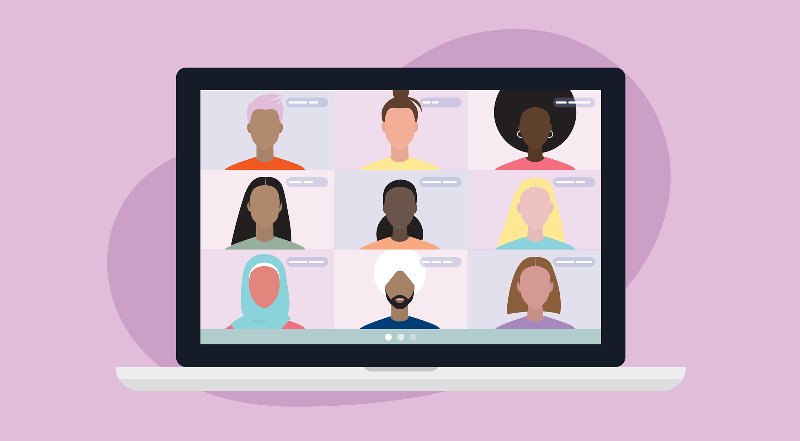 In our effort to bring good content to as many people as possible the text in this blog post has been machine translated so please excuse any mistakes. Thank you!
Üniversite söz konusu olduğunda paylaşabileceğim en iyi tavsiyelerden bazıları kampüs aktivitelerine ve etkinliklerine katılmaktır. Olabildiğince çok katılın! Birçok kolej akademik etkinlikler, konferanslar, konuşmacılar, kulüp fuarları, tiyatro gösterileri ve çok daha fazlasını sunar.
COVID'den önce, Genesee Community College (GCC) ayda en az bir programa sahipti, bazıları bilgilendirici ve diğerleri sadece eğlence amaçlıydı. Şimdi, GCC programlarımızı sanal haftalık etkinliklere dönüştürdü, bu da tıpkı interaktif ve eğlenceli olabilir! GCC'nin sanal etkinliklerinden bazıları şunlardır: yoga, tombala, trivia ve fiziksel ve zihinsel sağlık konuşmaları.
Kampüs etkinliklerinize katılmanın bazı avantajları aşağıda verilmiştir:
Ağ oluşturma
Ağ kurma, bilgi alışverişi yapmak ve profesyonel veya sosyal bağlantılar geliştirmek için başkalarıyla etkileşim kurma eylemi veya sürecidir. Katıldığınız konferanslardan birinde gelecekteki bir işverenle tanışıp tanışmayacağınızı asla bilemezsiniz.
Bağlantılar Kurun
Bağlantı kurmak, kolej sırasında başınıza gelebilecek en iyi şeydir. GCC'ye katılarak pek çok insanla tanıştım. Harika arkadaşlarla tanıştım ve şimdi ömür boyu arkadaş olduğunu düşündüğüm insanlarla ilişkiler kurdum. Üniversitemin sunduğu birçok etkinliğe katılmasaydım bu insanlarla tanışamazdım.
Kampüste yaşıyorsanız, yerleşik danışmanlar da çeşitli programlar planlar. Burada, College Village'da bir RA olarak, yaklaşık 22 sakinle dolu bir binayı denetliyorum. Şu anda, GCC RA'lar bir Lip Sync Savaşı planlıyor. Etkinliğe katılmak için, kolej sakinlerinden ve öğrencilerinden 1-2 dakikalık bir şarkıyı dudak senkronizasyonu yapan bir video göndermelerini istiyoruz. Birkaç gün sonra, her videoyu oynadığımız ve kazananı açıkladığımız bir izleme partimiz olacak.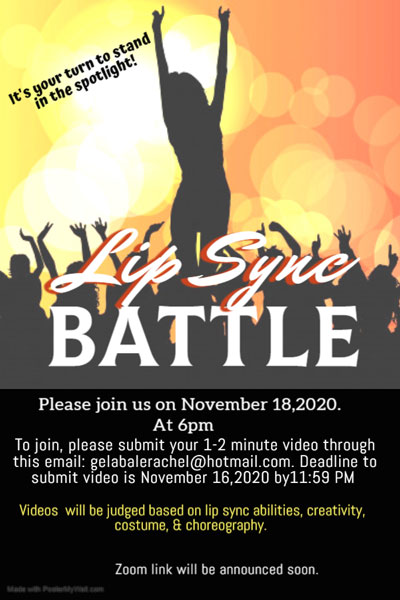 İnanın bana, birkaç kampüs aktivitesine katıldıktan sonra, ayda sadece bir defa katılsanız bile birçok faydası olduğunu göreceksiniz. Katılmak isteyeceğiniz bazı aktiviteler nelerdir? Yorumlarda bana bildirin!
---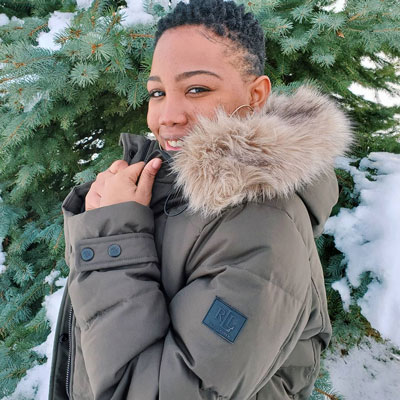 Curaçao'dan Rachel Gelabale, New York, Batavia'daki Genesee Community College'a devam ediyor.