In our effort to bring good content to as many people as possible the text in this blog post has been machine translated so please excuse any mistakes. Thank you!
Pietro Rossini tarafından
Sadece bir fincan kahve istedim. Ama bu kadar zor olacağını bilmiyordum! Bu, Dunkin'in arabalı arabasına ilk gittiğimde yaşadığım deneyimdi: Arabanın camını indirdim ve hoparlörden cızırtılı bir ses geldi ve benden bir şey istedi. Neye sahip olmak istediğimi sorduğunu tahmin ettim. Ben de hemen "Bir fincan kahve lütfen" dedim. Bunun yeterli olacağını düşündüm. Ama yanılmışım. Konuşmacıdaki bayan anlayamadığım birçok şey söyledi. Sadece birkaç kelime aldım - "şeker", "ölçü", "krema." Böylece, kahvemi nasıl istediğimi sorduğunu anladım. O zamanlar fazla kelime bilgim yoktu ve bu yüzden sadece "Şekersiz ve kremasız küçük bir fincan kahve!" Dedim. Ama hikaye burada bitmiyor, aslında diğer taraftan ses "Siyah mı?" Dedi. ve "Hayır, ben beyazım!" dedim.

Bu komik hikaye, bu makalenin konusunu tanıtmama yardımcı oluyor: ABD'de okumaya başladığımda dil engelini nasıl aştım Bu hikaye sadece şimdi komik, o zamanlar değildi. Amerika'ya ilk geldiğimde çok iyi İngilizce konuşamıyordum. Kelime bilgim çok sınırlıydı ve telaffuzumda sorun yaşadım. İnsanlar beni anlayamadı ve ben de onları anlamakta zorlandım. Demek istediğim, çok sinir bozucuydu. Ancak, asla umutsuzluğa kapılmadım ve her gün yeni kelimeler öğrenmeye ve telaffuzumu geliştirmeye çalışıyorum.
ABD'ye F-1 vizesi ile geldim. Bu, haftada en az 18 saat çalışmanız gereken öğrenci vizesidir. Ancak 18 saat İngilizce öğrenmek bana çok sınırlı bir süre gibi geldi. Bu nedenle, ABD'de ülke çapındaki birçok halk kütüphanesinin ücretsiz İngilizce dersleri sunduğunu öğrendim. Bu nedenle, Framingham Eyalet Üniversitesi'ndeki (FSU) derslerime ek olarak, yerel halk kütüphanemdeki derslere katıldım. Telaffuzumu geliştirmeme yardımcı olabilecek anadili İngilizce olan kişiler bulmaya çalıştım ve bu bana çok yardımcı oldu ..
Amerika'ya Ocak 2019'da geldim ve her şey anlattığım gibi gidiyordu. Ama sonra Mart 2020'de Coronavirus salgını patladı ve planlarımı gözden geçirmek zorunda kaldım. O zamandan beri FSU ile çevrimiçi dersler alıyorum. Halk kütüphanesi derslerinden vazgeçmek zorunda kaldım ve insanlarla tanışmak çok sınırlı hale geldi. Bu durumda İngilizcenizi nasıl geliştirebilirsiniz?
Garip görünebilir, ancak bu zor durumda İngilizce sınavımı aldım. FSU çevrimiçi sınıfları ve diğer araçlar, dikkatimi dağıtmadan dilime daha fazla odaklanmama yardımcı oldu. Bu yüzden, bir dil öğrenmenin bir bilgi veya zeka meselesi değil, seçim ve disiplin meselesi olduğunu öğrendim.Eğitim için ABD'ye gelecek birine tavsiye verebilirsem, şunu söyleyeceğim: Buraya gelmeyi dene İngilizce bir geçmişe sahip. Burada sıfırdan İngilizce çalışmaya başlamayın! Dil öğrenme yolculuğu asla bitmez. Alçakgönüllülük, uygulama ve başkalarının ıslahını kabul etme istekliliği gerektirir. Yeni bir dil öğrenmekten korkmayın. Yolculuğunuz için bir engel değil; onun yerine yolculuğunuzu açan kapıdır.
---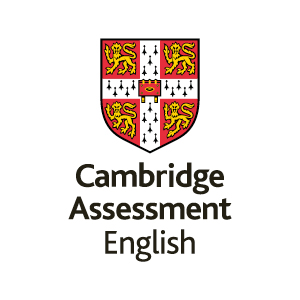 ABD ve Kanada'daki yüzlerce prestijli üniversite ve kolej Cambridge English Yeterliliklerini kabul etmektedir.
Arkadaş edinmek üniversite deneyiminin büyük bir parçasıdır ve C1 seviyesi veya üstü İngilizce dil engelini hızlı bir şekilde aşmanıza yardımcı olur.
Cambridge English Qualification ( C1 Advanced veya C2 Proficiency ) almaya hazırlanmak, derslere katılmak ve uzun ömürlü arkadaşlıklar kurmak da dahil olmak üzere hem akademik hem de sosyal olarak üniversitede başarılı olmanız için ihtiyaç duyacağınız derinlemesine İngilizce iletişim becerilerini geliştirmenize yardımcı olacaktır.

---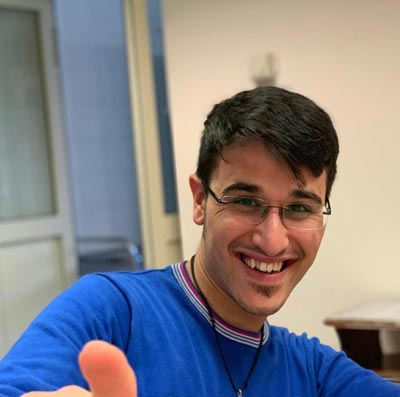 Pietro Rossini, bir Xavyerya Misyoneri ve Framingham Eyalet Üniversitesi'nde (MA) bir ESL öğrencisidir. Boston Üniversitesi'nde gazetecilik alanında yüksek lisans eğitimi almak amacıyla Ocak 2020'de ABD'ye geldi. Hayali, dünya çapında insanlık hikayelerini toplamak ve paylaşmak, dünyayı tek bir aile yapmak.