In our effort to bring good content to as many people as possible the text in this blog post has been machine translated so please excuse any mistakes. Thank you!
Por Pietro Rossini
Eu queria apenas uma xícara de café. Mas eu não sabia que seria tão difícil! Esta foi a minha experiência quando fui pela primeira vez a um drive-through de Dunkin: baixei a janela do carro e uma voz rouca saiu do alto-falante me pedindo algo. Achei que ela estava perguntando o que eu gostaria de ter. Então, imediatamente eu disse: "Uma xícara de café, por favor". Eu pensei que isso seria o suficiente. Mas eu estava errado. A senhora do palestrante disse muitas coisas que não pude entender. Eu só peguei algumas palavras - "açúcar", "tamanho", "creme". Então, eu entendi que ela estava me perguntando como eu queria meu café. Eu não tinha muito vocabulário na época, então apenas respondi "Uma pequena xícara de café sem açúcar e sem creme!" Mas a história não termina aqui, na verdade, do outro lado, a voz disse "Black?" e eu respondi: "Não, sou branco!"

Essa história engraçada me ajuda a apresentar o tema deste artigo: Como superei a barreira do idioma quando comecei a estudar nos Estados Unidos. Essa história só é engraçada agora, não era na época. Quando vim para os Estados Unidos, não falava inglês muito bem. Meu vocabulário era muito limitado e tive problemas com minha pronúncia. As pessoas não conseguiam me entender e eu tinha dificuldade em entendê-las. Quer dizer, foi tão frustrante. No entanto, nunca me desesperei e, todos os dias, tenho tentado aprender novas palavras e melhorar minha pronúncia.
Vim para os EUA com um visto F-1. Este é o visto de estudante com o qual você deve estudar pelo menos 18 horas por semana. Mas 18 horas estudando inglês parecia um tempo muito limitado para mim. Por esse motivo, descobri que nos Estados Unidos muitas bibliotecas públicas de todo o país oferecem aulas de inglês gratuitas. Portanto, além de minhas aulas na Framingham State University (FSU), participei de aulas na minha biblioteca pública local. Tentei encontrar alguns falantes nativos que pudessem me ajudar a melhorar minha pronúncia, e isso me ajudou muito.
Cheguei aos Estados Unidos em janeiro de 2019, e tudo estava acontecendo como eu descrevi. Mas então, em março de 2020, a pandemia do Coronavirus atingiu e eu tive que revisar meus planos. Desde então, estou tendo aulas online com FSU. Tive que renunciar às aulas da biblioteca pública, e o encontro com as pessoas ficou muito limitado. Como melhorar seu inglês nesta situação?
Pode parecer estranho, mas fiz meu teste de inglês durante essa situação difícil. As aulas online FSU e outras ferramentas me ajudaram a me concentrar mais no meu idioma sem muitas distrações. Então, descobri que aprender um idioma não é uma questão de conhecimento ou inteligência, mas sim de escolha e disciplina. Se eu puder dar um conselho a alguém que vai estudar nos Estados Unidos, direi: Tente vir aqui com formação em inglês. Não comece a estudar inglês aqui do zero! A jornada de aprender um idioma nunca termina. Requer humildade, prática e disposição para aceitar a correção de outras pessoas. Não tenha medo de aprender um novo idioma. Não é um obstáculo em sua jornada; é a porta que abre sua jornada.
---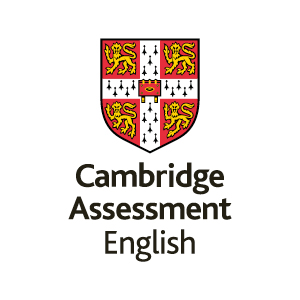 Centenas de universidades e faculdades de prestígio nos EUA e Canadá aceitam o Cambridge English Qualifications.
Fazer amigos é uma grande parte da experiência universitária e um nível C1 de inglês ou superior o ajudará a quebrar a barreira do idioma rapidamente.
Preparar-se para fazer uma Cambridge English Qualification ( C1 Advanced ou C2 Proficiency ) ajudará você a desenvolver habilidades de comunicação em inglês profundas que você precisará para prosperar na universidade, tanto acadêmica quanto socialmente, incluindo participação em palestras e formação de amizades duradouras.

---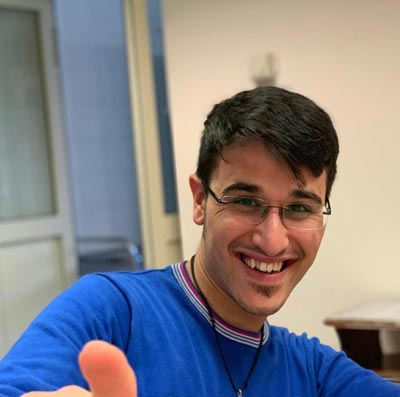 Pietro Rossini é um Missionário Xaveriano e estudante de ESL na Framingham State University (MA). Ele veio para os Estados Unidos em janeiro de 2020 com o objetivo de estudar um mestrado em jornalismo na Universidade de Boston. Seu sonho é coletar e compartilhar histórias da humanidade ao redor do globo, tornando o mundo uma única família.