In our effort to bring good content to as many people as possible the text in this blog post has been machine translated so please excuse any mistakes. Thank you!
Por Pietro Rossini
Solo quería una taza de café. ¡Pero no sabía que hubiera sido tan difícil! Esta fue mi experiencia cuando fui por primera vez a un drive-through de Dunkin: bajé la ventanilla del auto y una voz rasposa salió del altavoz pidiéndome algo. Supuse que estaba preguntando qué me gustaría tener. Entonces, de inmediato dije: "Una taza de café, por favor". Pensé que eso sería suficiente. Pero estaba equivocado. La señora del orador dijo muchas cosas que no pude entender. Solo tomé algunas palabras: "azúcar", "tamaño", "crema". Entonces, entendí que me estaba preguntando cómo quería mi café. No tenía mucho vocabulario en ese momento, así que solo respondí "¡Una taza de café sin azúcar y sin crema!" Pero la historia no termina aquí, de hecho, desde el otro lado, la voz dijo "¿Negro?" y respondí: "¡No, soy blanco!"

Esta divertida historia me ayuda a introducir el tema de este artículo: Cómo superé la barrera del idioma cuando comencé a estudiar en los Estados Unidos. Esta historia es divertida ahora, no lo era en ese momento. Cuando vine por primera vez a los Estados Unidos, no hablaba muy bien el inglés. Mi vocabulario era muy limitado y tenía problemas con mi pronunciación. La gente no podía entenderme y me costaba mucho entenderlos. Quiero decir, fue tan frustrante. Sin embargo, nunca me desesperé, y todos los días he intentado aprender nuevas palabras y mejorar mi pronunciación.
Vine a los Estados Unidos con una visa F-1. Esta es la visa de estudiante con la que debes estudiar al menos 18 horas semanales. Pero 18 horas de estudio de inglés me parecieron una cantidad de tiempo demasiado limitada. Por esta razón, descubrí que en los Estados Unidos muchas bibliotecas públicas de todo el país ofrecen clases de inglés gratuitas. Entonces, además de mis clases en la Universidad Estatal de Framingham (FSU), asistí a clases en mi biblioteca pública local. Traté de encontrar algunos hablantes nativos que pudieran ayudarme a mejorar mi pronunciación, y eso me ayudó mucho.
Llegué a los Estados Unidos en enero de 2019 y todo estaba sucediendo como lo describí. Pero luego, en marzo de 2020, llegó la pandemia de Coronavirus y tuve que revisar mis planes. Desde entonces, estoy teniendo clases en línea con FSU. Tuve que renunciar a las clases de la biblioteca pública y el encuentro con la gente se volvió muy limitado. ¿Cómo mejorar tu inglés en esta situación?
Puede parecer extraño, pero obtuve mi examen de inglés durante esta difícil situación. Las clases en línea de FSU y otras herramientas me ayudaron a concentrarme más en mi idioma sin muchas distracciones. Entonces, descubrí que aprender un idioma no es una cuestión de conocimiento o inteligencia, sino de elección y disciplina. Si puedo darle un consejo a alguien que va a venir a estudiar a los Estados Unidos, le diré: Trate de venir aquí. con experiencia en inglés. ¡No empieces a estudiar inglés aquí desde cero! El viaje de aprender un idioma nunca termina. Requiere humildad, práctica y voluntad de aceptar la corrección de los demás. No tenga miedo de aprender un nuevo idioma. No es un obstáculo en su viaje; es la puerta que abre tu viaje en cambio.
---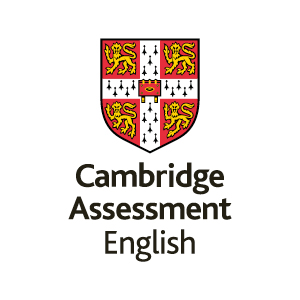 Cientos de prestigiosas universidades y facultades de EE. UU. Y Canadá aceptan las calificaciones de Cambridge English.
Hacer amigos es una gran parte de la experiencia universitaria y un nivel C1 de inglés o superior te ayudará a romper la barrera del idioma rápidamente.
Prepararse para obtener una calificación de Cambridge English ( C1 Advanced o C2 Proficiency ) lo ayudará a desarrollar habilidades de comunicación en inglés en profundidad que necesitará para prosperar en la universidad, tanto académica como socialmente, incluida la participación en conferencias y la formación de amistades de por vida.

---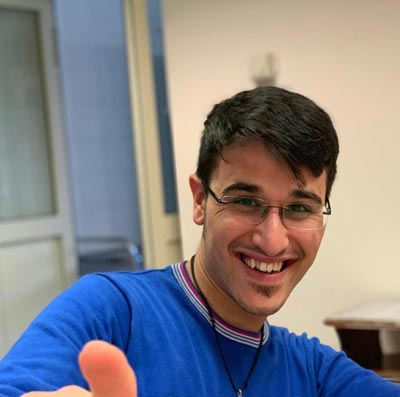 Pietro Rossini es un misionero javeriano y estudiante de ESL en la Universidad Estatal de Framingham (MA). Llegó a Estados Unidos en enero de 2020 con el propósito de estudiar una maestría en periodismo en la Universidad de Boston. Su sueño es recopilar y compartir historias de la humanidad en todo el mundo, haciendo del mundo una sola familia.