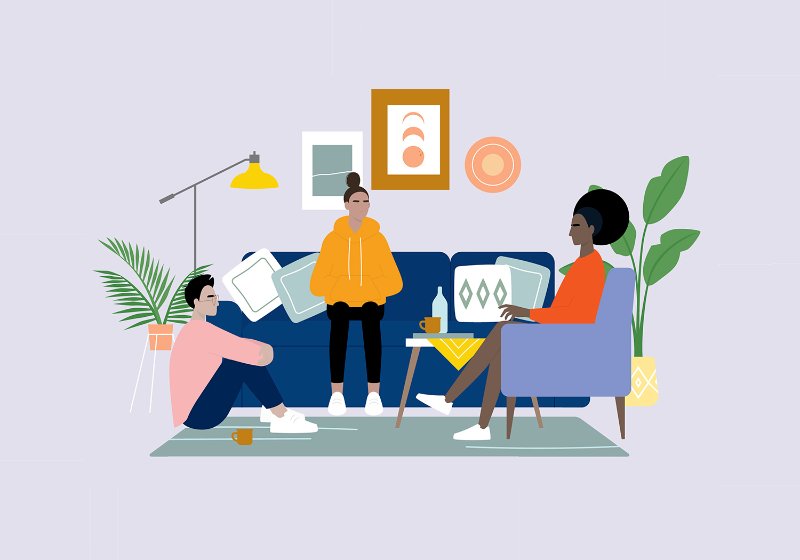 In our effort to bring good content to as many people as possible the text in this blog post has been machine translated so please excuse any mistakes. Thank you!
Minh Anh Ha tarafından
Herkese selam! Adım Mina ve Vietnam'dan uluslararası bir öğrenciyim. Olimpiyat Koleji'nde öğrenciyim ve geçen Aralık ayında Amerika Birleşik Devletleri'ne geldim. İlk ev sahibi ailemle Washington, Port Orchard'da yaşadım. Bugün, Amerika Birleşik Devletleri'nde dokuz aydan fazla bir süredir ev sahibi bir aile ile yaşama deneyimlerimi paylaşacağım!
Aralık 2019'un sonunda Amerika'ya geldiğimden beri, Port Orchard'da yerel bir aileyle kalmam ayarlandı. Birleşik Devletler'deki yeni evim için heyecanlı ve gergindim çünkü hepimiz yabancıydık. Ev sahibi babam Brian beni planlanan yerden aldı ve eve bıraktı. O zamanlar benim için her şey yeni ve tuhaftı, bu yüzden gelecekte uğraşmam gereken durumlar hakkında daha fazla bilgi edinmek için araba kullanırken Brian ile konuşmaya çalıştım. Biz vardığımızda, beni odamı görmek için yukarı çıkardı ve ben de eşyalarımı yönetmeye başladım. Diğer aile üyelerinden hiçbiri o sırada orada değildi çünkü hepsi Bremerton'da buz patenine gittiler, bu yüzden duş almak ve kısa bir mola vermek için zamanım oldu. Herkes geri döndüğünde şaşırdım çünkü çok fazla insan var ve bütün aile oradaydı! Hepimiz kendimizi tanıttık ve insanlar bana çok soru sordu. Yalnız seyahat ettiğimi duyduklarında şok oldular! Lezzetli yemeklerle büyük bir akşam yemeği yedik ve ondan sonra erken uyudum çünkü uzun bir uçuştan sonra çok yorgundum.
İlk haftada ev sahibi ailem, Amerika Birleşik Devletleri'ndeki uzun yaşamıma hazırlanmam için bana çok yardımcı oldu. Beni Seattle'ı ziyaret etmeye ve diğer teknolojilerle birlikte iPhone almaya yönlendirdiler. Sonra "Din Tai Fung" adlı bir Çin restoranında harika bir akşam yemeği yedik. Hatta beni Gig Harbor'daki lezzetli bir hamburger restoranına götürdüler ve ondan sonra hayvanat bahçesi ışıklarını görmeye gittiler. O zamanlar kış olduğu için ev sahibi annem odama küçük bir ısıtıcı koydu, bu da beni mutlu ve sıcak hissettirdi. Zamanımı uzun süre yaşayarak geçireceğim manzaralarla tanıştırmak için beni birçok yere götürdü. Yaşadığım yerden okula gitmek için feribot ve otobüse binmem ve ayrıca feribot terminaline yürümek zorunda kaldım. Şans eseri, ev sahibi ailem beni feribot istasyonuna götürdü ve salgın olmadan önceki hafta sonu neredeyse her gün beni aldı, böylece üşümeyecektim. Onlarla birlikte yaşarken kendimi rahat hissettim çünkü bana her zaman bir ailenin ferdi olarak davrandılar ve hayatıma yardım ettiler.
Ev sahibi babam pasaportlarım, okul sorunları gibi bazı yaşam sorunlarımda bana çok yardımcı olurken, ev sahibi annem İngilizcemi ve ilişkilerimi geliştirmeme yardımcı olmak için arkadaşları ve insanlarıyla tanışmam için beni getirdi. Ev sahibi kardeşlerim bana en yakınlardı. Benimle oynadılar, beni sürdüler, Tik Toks yaptılar, piyano çaldılar ve benimle yemek yaptılar, bu da bana çok fazla kahkaha ve mutluluk getirdi. Salgın meydana geldiğinden beri birbirimize daha da yakınlaştık çünkü birbirimizi anlamak için daha çok zamanımız vardı. En küçük ev sahibi kız kardeşim Annamae'nin beni neredeyse her gün uyandırdığını ve benimle oynadığını hatırladım. İkinci ev sahibi kız kardeşim Maleah benimle en çok konuştu ve neredeyse her konuda bana çok yardımcı olurken, başka bir ev sahibi kız kardeş Naomi beni yemek almaya götürdü, şarkı söyledi ve benimle fotoğraf çektirdi. Ev sahibi ağabeyim Jamin havalı, hoş ve müzik zevkimiz oldukça benzer. En büyük kız kardeşim Samantha gülümsemeyi seviyor ve cömerttir. Onunla bir gelinlik denemek için Tacoma'ya gittim ve iki ay önce evlendi! Düğüne davet edildim ve şimdiye kadarki en iyi düğündü!
Bana göre, ev sahibi bir aileye yakın olmanın bir yolu, onlara kalbimizin derinliklerinden dürüstçe yaşamak ve davranmaktır. Hiçbir aile mükemmel değildir, ev sahibi ailemin hala eksik olduğu birkaç şey var, ancak onları kabul ettim ve olumlu düşündüm. Aksi takdirde bana her zaman çok iyi davrandılar ve onlar sayesinde artık Amerikan kültürü ve yemekleri hakkında çok şey anlıyorum. Uzaklaşmama rağmen hala birbirimizle iletişim halindeyiz. Bu nedenle, yurtdışında okuyan bir öğrencinin bir ailenin yanında kalmasının korkutucu ya da gergin olmadığını düşünüyorum. Tersine, İngilizceyi geliştirmek, daha fazla ilişkiye sahip olmak ve yaşadığımız ve çalıştığımız bir yer hakkında daha fazla şey öğrenmek için iyi bir fırsat.
Genel olarak, ben sadece 16 yaşında bir kızım ve ilk kez ailemden uzakta yaşıyorum, ancak ev sahibi ailem yabancı bir ülkede yaşama baskımı azalttı ve bana birçok unutulmaz deneyim ve anı getirdi. Onlar benim için en iyi Amerikan ailesi ve bu hissi ve anıları hayatımın geri kalanında saklayacağım.
---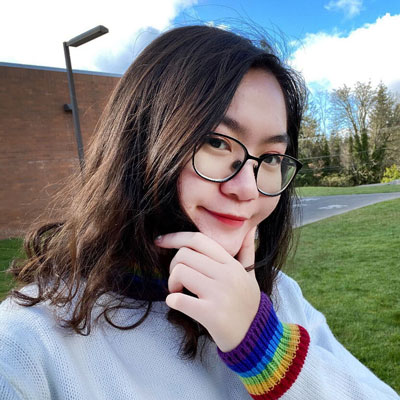 Mina'nın yanından giden Minh Anh Ha, 16 yaşında Vietnamlı bir uluslararası öğrenci. Washington, Bremerton'daki Olympic College'da okuyor.