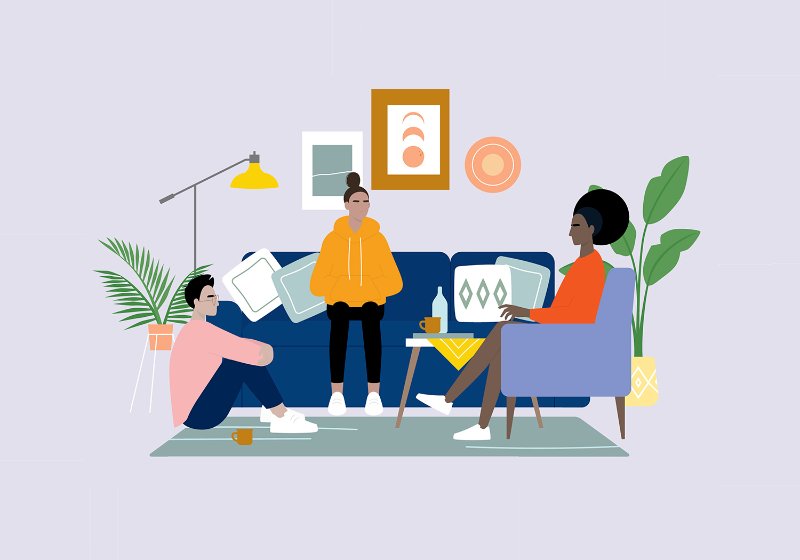 In our effort to bring good content to as many people as possible the text in this blog post has been machine translated so please excuse any mistakes. Thank you!
Par Minh Anh Ha
Salut à tous! Je m'appelle Mina et je suis une étudiante internationale du Vietnam. Je suis étudiant à l' Olympic College et je viens juste d'arriver aux États-Unis en décembre dernier. J'ai vécu avec ma première famille d'accueil à Port Orchard, Washington. Aujourd'hui, je vais partager mes expériences de vie en famille d'accueil pendant plus de neuf mois aux Etats-Unis!
Depuis que je suis arrivé en Amérique à la fin du mois de décembre 2019, j'ai été arrangé pour rester avec une famille locale à Port Orchard. J'étais excité et nerveux à propos de ma nouvelle maison aux États-Unis parce que nous étions tous des étrangers. Mon père hôte, Brian, est venu me chercher à l'endroit prévu et m'a reconduit à la maison. Tout était nouveau et étrange pour moi à ce moment-là, alors j'ai essayé de parler avec Brian en conduisant pour mieux comprendre les situations auxquelles je devrais faire face à l'avenir. Quand nous sommes arrivés, il m'a emmené à l'étage pour voir ma chambre et j'ai commencé à gérer mes affaires. Aucun des autres membres de la famille n'était là à ce moment-là parce qu'ils allaient tous faire du patin à glace à Bremerton, alors j'ai eu le temps de prendre une douche et une courte pause. Quand tout le monde est rentré, j'ai été surpris car il y avait beaucoup de monde et toute la famille était là! Nous nous sommes tous présentés et les gens m'ont posé beaucoup de questions. Ils ont été choqués d'apprendre que je voyageais seul! Nous avons eu un grand dîner avec de la nourriture délicieuse, et après cela, j'ai dormi tôt car j'étais vraiment fatigué après un long vol.
Au cours de la première semaine, ma famille d'accueil m'a beaucoup aidé à me préparer à ma longue vie aux États-Unis. Ils m'ont conduit à visiter Seattle et à acheter un iPhone avec d'autres technologies. Ensuite, nous avons eu un excellent dîner dans un restaurant chinois appelé «Din Tai Fung». Ils m'ont même emmené dans un délicieux restaurant de hamburgers à Gig Harbor et sont allés voir les lumières du zoo après cela. À cette époque, c'était l'hiver, alors ma mère d'accueil a mis un petit radiateur dans ma chambre, ce qui m'a fait me sentir heureuse et chaleureuse. Elle m'a également conduit dans de nombreux endroits pour me faire découvrir les paysages où je passerai mon temps à vivre pendant une longue période. De l'endroit où j'habitais, je devais prendre un ferry et un bus pour aller à l'école, et je devais aussi marcher jusqu'au terminal des ferries. Heureusement, ma famille d'accueil m'a conduit à la gare maritime et est venu me chercher presque tous les jours le week-end avant la pandémie, pour que je ne sois pas froid et fatigué. Je me sentais à l'aise de vivre avec eux parce qu'ils m'ont toujours traité comme un membre d'une famille et m'ont aidé dans ma vie.
Mon père d'accueil m'a beaucoup aidé avec certains de mes problèmes de vie comme mes passeports, mes problèmes scolaires, tandis que ma mère d'accueil m'a amené à rencontrer ses amis et des gens pour m'aider à améliorer mon anglais et mes relations. Mes frères et sœurs hôtes étaient les plus proches de moi. Ils ont joué avec moi, m'ont conduit, fabriqué des Tik Toks, joué du piano et cuisiné avec moi, ce qui m'a apporté beaucoup de rires et de bonheur. Nous sommes devenus encore plus proches les uns des autres depuis la pandémie, car nous avions plus de temps pour nous comprendre. Je me suis souvenu de ma plus jeune sœur hôte, Annamae, qui me réveillait presque tous les jours et jouait avec moi. Ma deuxième sœur hôte, Maleah, m'a parlé le plus et m'a beaucoup aidé avec presque tout, tandis qu'une autre sœur hôte, Naomi, m'a conduit à acheter de la nourriture, a chanté et a pris des photos avec moi. Mon frère aîné, Jamin, est cool, gentil et nous avons un goût assez similaire de la musique. Ma sœur aînée, Samantha, adore sourire et elle est généreuse. Je suis allée avec elle à Tacoma pour essayer une robe de mariée, et elle vient de se marier il y a deux mois! J'ai été invité au mariage et c'était le meilleur mariage de ma vie!
À mon avis, je pense qu'une méthode pour être proche d'une famille d'accueil est de la vivre et de la traiter honnêtement du fond du cœur. Aucune famille n'est parfaite, il y a quelques choses qui manquent encore à ma famille d'accueil, mais je les ai reconnues et je pense positivement. Sinon, ils m'ont toujours très bien traité, et grâce à eux, je comprends maintenant beaucoup la culture et la cuisine américaines. Nous restons toujours en contact les uns avec les autres même si j'ai déménagé. À cause de cela, je pense que ce n'est ni effrayant ni nerveux pour un étudiant qui étudie à l'étranger de rester dans une famille d'accueil. À l'inverse, c'est une bonne opportunité pour améliorer l'anglais, avoir plus de relations et en apprendre davantage sur un endroit où nous vivons et étudions.
Dans l'ensemble, je ne suis qu'une fille de 16 ans qui vit loin de ma famille pour la première fois, mais ma famille d'accueil a réduit ma pression de vivre dans un pays étranger et m'a apporté de nombreuses expériences et souvenirs mémorables. C'est la meilleure famille américaine pour moi, et je conserverai ce sentiment et ces souvenirs pour le reste de ma vie.
---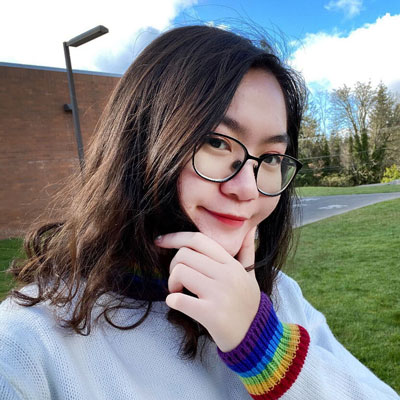 Minh Anh Ha, qui passe par Mina, est une étudiante internationale de 16 ans originaire du Vietnam. Elle étudie à l' Olympic College de Bremerton, Washington.