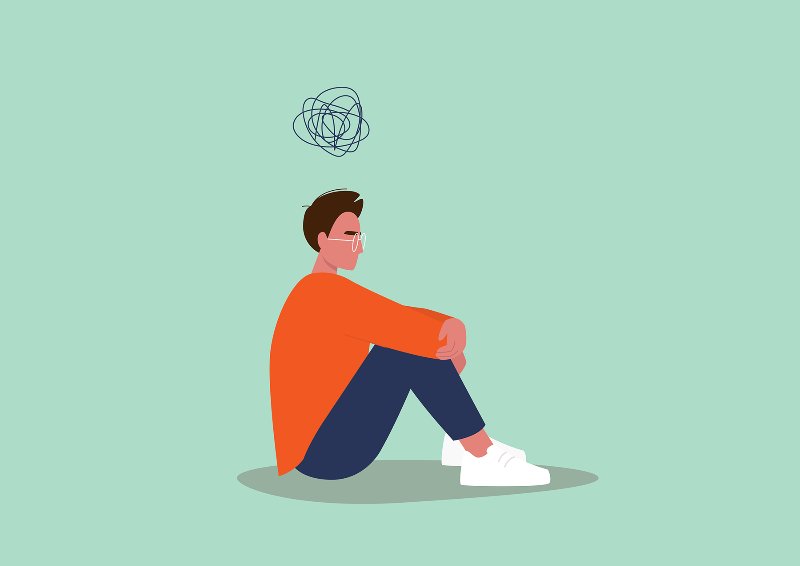 In our effort to bring good content to as many people as possible the text in this blog post has been machine translated so please excuse any mistakes. Thank you!
Oleh Miguel Angel Cornelio Martínez
Kembali di bulan pertama saya belajar di luar negeri dan menjadi siswa internasional, saya ingat bahwa satu hal yang terus-menerus saya perjuangkan adalah melawan kerinduan yang terkenal dan tak terelakkan. Anda mungkin sudah tahu tentang apa konsep ini dan secara khusus apa yang menyebabkan kehadirannya dalam kehidupan sehari-hari Anda, tetapi jika Anda belum tahu, saya harap paragraf berikut membantu Anda memahami konsep tersebut dan bagaimana menghadapinya, setidaknya di artikel saya. perspektif dan pengalaman pribadi. Berbulan-bulan atau bahkan berminggu-minggu sebelum Anda berangkat ke pengalaman baru dalam hidup ini, Anda mungkin sangat bersemangat untuk meninggalkan rumah dan mencari jalan untuk pergi sendiri; namun, lebih mudah membayangkannya daripada benar-benar menjalaninya.
Menurut pendapat saya, seorang siswa internasional berurusan dengan kerinduan di beberapa titik dalam upaya akademis mereka dengan satu atau lain cara. Jika Anda mencari di Google atau menjelajahi web untuk mencari definisi spesifik tentang rindu rumah, Anda mungkin akan menemukan bahwa ada banyak. Saya akan menyarankan bahwa masing-masing dari kita memiliki definisi sendiri tentang istilah tersebut berdasarkan dampaknya pada diri kita sendiri. Definisi rindu rumah yang umum dan cukup luas adalah perasaan atau emosi berada jauh dari rumah dan mencoba membiasakan diri dengan lingkungan baru Anda, serta kehilangan semua hal yang paling Anda hargai; beberapa orang mungkin merindukan keluarga, teman atau pasangan mereka, sementara yang lain mungkin ingin membawa barang-barang seperti mobil, pakaian, rumah, dan lain-lain. Sejujurnya, saya merasakan kedua contoh sebelumnya.
Saya harus mengakui bahwa bulan-bulan pertama di Austin, Texas, sama sekali tidak mudah. Menjadi sepenuhnya sendiri, tanpa koneksi atau teman di kota membuatnya semakin sulit karena saya harus membangun jalan saya sendiri dan mengembangkan diri saya di dalam masyarakat, yang saya rasa sulit pada saat itu karena tingkat kemampuan bahasa Inggris saya yang menengah. Saya ingat dengan jelas ada beberapa kali saya benar-benar ingin menelepon orang tua saya dan memberi tahu mereka bahwa saya telah menyerah untuk segalanya dan saya ingin pulang ke rumah. Yang paling saya rindukan adalah keluarga dan teman-teman saya; Saya beralih dari menghabiskan sebagian besar waktu saya bersama mereka sepanjang hari menjadi tidak melihat orang yang saya cintai sama sekali hanya dalam hitungan hari. Selain itu, saya terus menerus mengalami penyesalan yang singkat dalam hal materi yang saya tinggalkan seperti mobil saya, pakaian yang saya suka, dan beberapa keuntungan lain yang saya miliki selama tinggal bersama orang tua saya. Makanan Meksiko juga merupakan satu hal yang paling saya rindukan, dan meskipun ada tempat-tempat bagus di Austin di mana Anda dapat menemukan makanan Meksiko yang enak, itu bukan hal yang sama.
Kuncinya di sini adalah bersabar dan menjaga sikap Anda tetap tinggi. Tanpa ragu, meninggalkan negara asal kita untuk mencapai tujuan dan impian kita adalah pengalaman hidup yang luar biasa, di mana kita menghadapi banyak tantangan yang harus diambil alih, dan yang pasti perasaan rindu rumah ini adalah salah satunya. Untuk dapat menikmati sisa hari-hari saya di Austin, saya harus mengubah pola pikir saya dan melihat keadaan saya dari perspektif yang berbeda. Pada akhirnya, bersabar membantu saya menganalisis setiap situasi dengan cermat dan menunggu hal-hal atau hubungan sosial datang, alih-alih mencoba menemukannya. Selain itu, dengan menjaga sikap saya tetap tinggi, saya dapat mengirimkan kebahagiaan dan menjaga diri saya tetap pada jalurnya setiap hari.
Singkatnya, rindu rumah adalah emosi yang tidak bisa kita hindari. Setiap siswa internasional atau orang asing akan terpengaruh olehnya; Namun, pasti bahwa cara rindu rumah memengaruhi orang berbeda untuk setiap individu. Jika Anda memikirkannya, mudah untuk menghadapi emosi ini setelah Anda mempelajari cara kerjanya, dan akibatnya kesuksesan akan mengetuk pintu Anda hanya dalam hitungan waktu.
Ayo buat sejarah!
---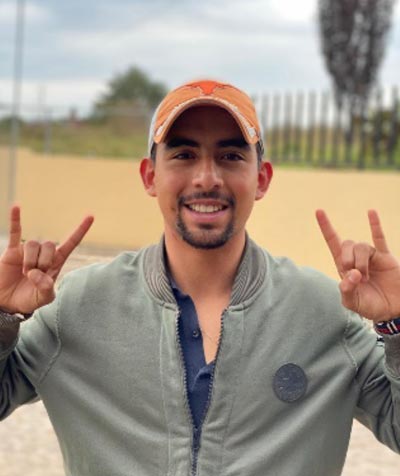 Miguel Angel Cornelio Martínez dari Mexico City, Meksiko, sedang belajar di The University of Texas di Austin . Miguel menemukan Austin kota yang bagus untuk belajar di luar negeri, dan dia menikmati menghabiskan waktu di taman hijau.