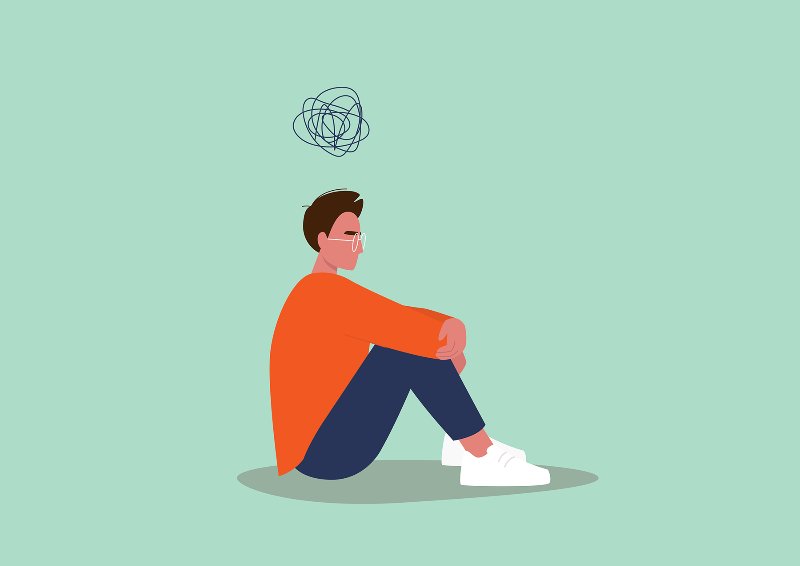 In our effort to bring good content to as many people as possible the text in this blog post has been machine translated so please excuse any mistakes. Thank you!
Par Miguel Angel Cornelio Martínez
De retour dans mes premiers mois d'études à l'étranger et en tant qu'étudiant international, je me souviens qu'une chose avec laquelle je me battais constamment était contre le fameux et inévitable mal du pays. Vous savez peut-être déjà en quoi consiste ce concept et précisément ce qui cause sa présence dans votre vie quotidienne, mais si vous ne l'avez pas encore fait, j'espère que les paragraphes suivants vous aideront à comprendre le concept et comment y faire face, du moins dans mon perspective et expérience personnelles. Des mois voire des semaines avant votre départ pour cette nouvelle expérience de votre vie, vous pourriez être absolument ravi de quitter la maison et de trouver votre chemin en partant seul; cependant, il est plus facile de l'imaginer que de le vivre réellement.
À mon avis, un étudiant international est confronté à un mal du pays à un moment donné de ses efforts universitaires d'une manière ou d'une autre. Si vous recherchez une définition spécifique du mal du pays sur Google ou sur le Web, vous découvrirez probablement qu'il y en a beaucoup. Je dirais que chacun de nous a sa propre définition du terme en fonction de son impact sur nous-mêmes. Une définition générale et assez large du mal du pays serait le sentiment ou l'émotion d'être loin de chez soi et d'essayer de se familiariser avec votre nouvel environnement, ainsi que de manquer toutes ces choses que vous appréciez le plus; certaines personnes peuvent manquer leur famille, leurs amis ou leur partenaire, tandis que d'autres peuvent souhaiter avoir des choses matérielles avec elles comme des voitures, des vêtements, une maison, entre autres. Pour être honnête, j'ai ressenti les deux exemples précédents.
Je dois admettre que les premiers mois à Austin, au Texas, n'ont pas été faciles du tout. Être complètement seul, sans relations ni amis dans la ville a rendu la tâche encore plus difficile car je devais construire mon propre chemin et me développer au sein de la société, ce que je trouvais difficile à l'époque en raison de mon niveau intermédiaire en anglais. Je me souviens clairement qu'il y a eu plusieurs fois où j'ai vraiment voulu appeler mes parents et leur dire que j'avais abandonné tout et que je voulais rentrer chez moi. Ce qui m'a le plus manqué, c'est ma famille et mes amis; Je suis passé de passer la plupart de mon temps avec eux tout au long d'une journée à ne plus voir les gens que j'aime du tout en quelques jours. De plus, j'avais constamment de courtes périodes de regret en ce qui concerne les choses matérielles que j'ai laissées derrière moi comme ma voiture, les tenues vestimentaires que j'aimais et certains autres avantages que j'avais en vivant avec mes parents. La cuisine mexicaine était aussi une chose qui m'a le plus manqué, et bien qu'il y ait de bons endroits à Austin où vous pouvez trouver de la bonne cuisine mexicaine, ce n'est pas la même chose.
La clé ici est d'être patient et de garder une attitude élevée. Sans aucun doute, quitter notre pays d'origine pour accomplir nos objectifs et nos rêves est une expérience de vie tellement incroyable, où nous rencontrons de nombreux défis à surmonter, et ce sentiment de mal du pays en est certainement un. Pour pouvoir profiter du reste de mes jours à Austin, j'ai dû changer d'état d'esprit et voir ma situation sous un angle différent. À la fin, être patiente m'a aidé à analyser minutieusement chaque situation et à attendre que les choses ou les relations sociales arrivent, au lieu d'essayer de les trouver. De plus, en gardant mon attitude élevée, j'ai pu transmettre le bonheur et me tenir sur la bonne voie chaque jour.
Pour résumer, le mal du pays est une émotion que nous ne pouvons éviter. Chaque étudiant international ou étranger en sera affecté; cependant, il est certain que la façon dont le mal du pays affecte les gens est différente pour chaque individu. Si vous y réfléchissez, il est facile de gérer cette émotion après avoir appris comment cela fonctionne, et par conséquent, le succès frappera à votre porte dans juste une question de temps.
Faisons l'histoire!
---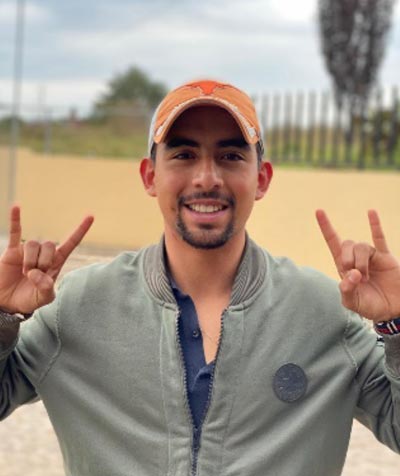 Miguel Angel Cornelio Martínez de Mexico, Mexique, étudie à l'Université du Texas à Austin . Miguel trouve Austin une ville formidable pour étudier à l'étranger et il aime passer du temps dans ses parcs verts.