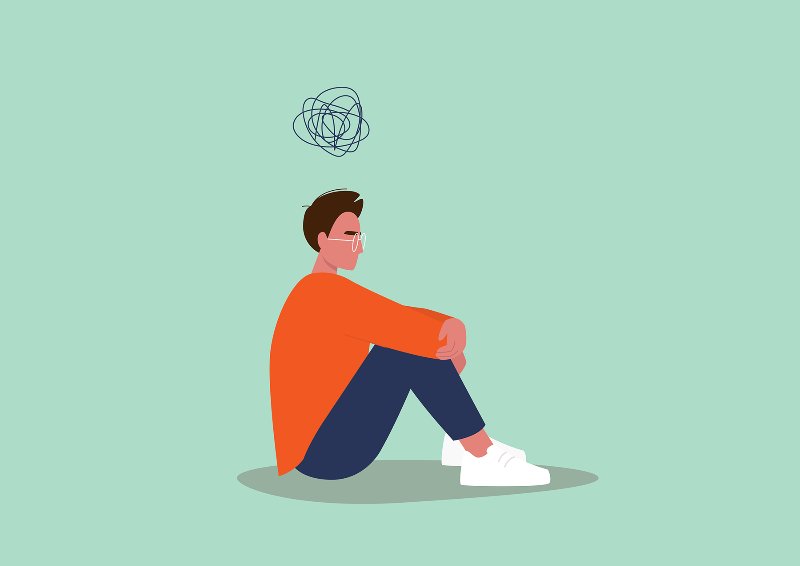 In our effort to bring good content to as many people as possible the text in this blog post has been machine translated so please excuse any mistakes. Thank you!
Por Miguel Angel Cornelio Martínez
En mis primeros meses estudiando en el extranjero y siendo un estudiante internacional, recuerdo que una cosa con la que luché constantemente fue contra la famosa e inevitable añoranza. Es posible que ya sepas de qué se trata este concepto y específicamente qué causa su presencia en tu vida diaria, pero si aún no lo has hecho, espero que los siguientes párrafos te ayuden a entender el concepto y cómo abordarlo, al menos en mi perspectiva y experiencia personal. Meses o incluso semanas antes de su partida a esta nueva experiencia en su vida, es posible que esté absolutamente emocionado de salir de casa y encontrar el camino para irse solo; sin embargo, es más fácil imaginarlo que vivirlo.
En mi opinión, un estudiante internacional se enfrenta a la nostalgia en algún momento de sus esfuerzos académicos de una forma u otra. Si busca en Google o navega por la web en busca de una definición específica de nostalgia, probablemente encontrará que hay muchas. Sugeriría que cada uno de nosotros tenga su propia definición del término en función de su impacto en nosotros mismos. Una definición general y bastante amplia de nostalgia sería el sentimiento o la emoción de estar fuera de casa y tratar de familiarizarse con su nuevo entorno, además de perderse todas aquellas cosas que más aprecia; algunas personas pueden extrañar a su familia, amigos o pareja, mientras que otras pueden desear tener cosas materiales con ellos como autos, ropa, casa, entre otras cosas. Para ser honesto, sentí los dos ejemplos anteriores.
Debo admitir que los primeros meses en Austin, Texas, no fueron nada fáciles. Estar completamente solo, sin conexiones ni amigos en la ciudad lo hizo aún más difícil porque tuve que construir mi propio camino y desarrollarme dentro de la sociedad, lo cual me costó mucho en ese momento debido a mi nivel intermedio de inglés. Recuerdo claramente que hubo un par de ocasiones en las que realmente quise llamar a mis padres y decirles que me había rendido a todo y que quería volver a casa. Lo que más extrañé fue a mi familia y amigos; Pasé de pasar la mayor parte de mi tiempo con ellos a lo largo de un día a no ver a las personas que amo en solo unos días. Además, constantemente tenía breves períodos de arrepentimiento en términos de las cosas materiales que dejé atrás, como mi auto, la ropa que me gustaba y algunas otras ventajas que tuve mientras vivía con mis padres. La comida mexicana también fue una de las cosas que más extrañé, y aunque hay buenos lugares en Austin donde puedes encontrar buena comida mexicana, no es lo mismo.
La clave aquí es ser paciente y mantener una actitud alta. Sin lugar a dudas, dejar nuestros países de origen para lograr nuestras metas y sueños es una experiencia de vida increíble, donde nos encontramos con muchos desafíos que debemos superar, y definitivamente este sentimiento de nostalgia es uno de esos. Para poder disfrutar el resto de mis días en Austin, tuve que cambiar mi forma de pensar y ver mis circunstancias desde una perspectiva diferente. Al final, la paciencia me ayudó a analizar meticulosamente cada situación y esperar a que llegaran las cosas o las relaciones sociales, en lugar de intentar encontrarlas. Además, manteniendo alta mi actitud pude transmitir felicidad y mantenerme encaminado todos los días.
En resumen, la nostalgia es una emoción que no podemos evitar. Cada estudiante internacional o persona extranjera se verá afectado por él; sin embargo, es seguro que la forma en que la nostalgia afecta a las personas es diferente para cada individuo. Si lo piensa, es fácil lidiar con esta emoción después de aprender cómo funciona y, en consecuencia, el éxito llamará a su puerta en cuestión de tiempo.
¡Hagamos historia!
---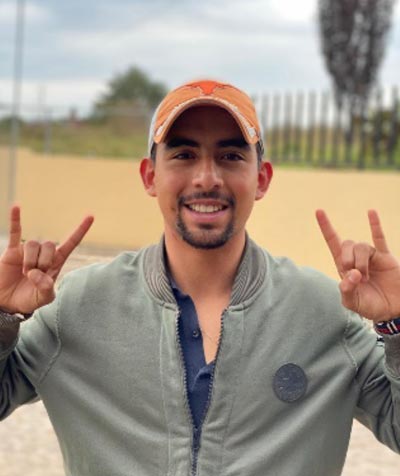 Miguel Angel Cornelio Martínez de la Ciudad de México, México, está estudiando en la Universidad de Texas en Austin . Para Miguel, Austin es una gran ciudad para estudiar en el extranjero y disfruta pasar tiempo en sus parques verdes.