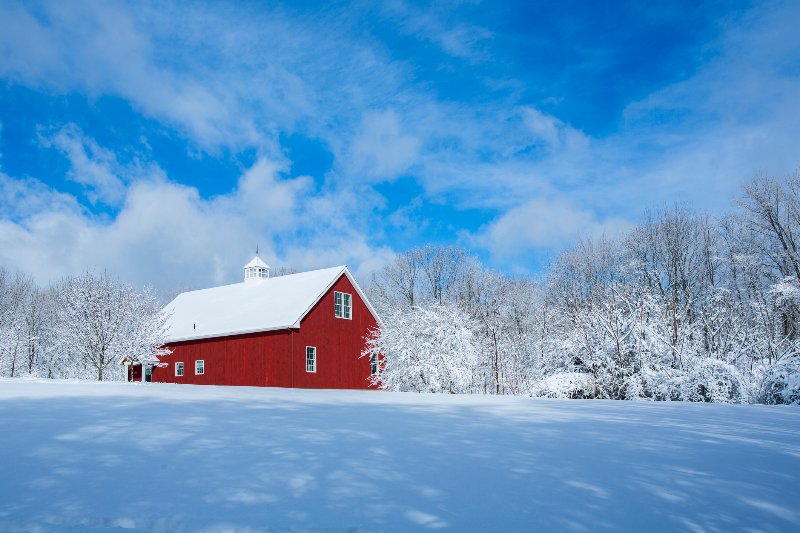 In our effort to bring good content to as many people as possible the text in this blog post has been machine translated so please excuse any mistakes. Thank you!
Por Rachel Gelabale
Se você pensou que seria relacionado a Game of Thrones , desculpe, não é. Mas você pode continuar lendo!
Sim, é aquela época do ano em que nos despedimos de nossas camisetas e shorts e vestimos nossas luvas e casacos. O inverno está chegando e está prestes a nevar.
Se você ainda não leu meus blogs anteriores, deixe-me apresentar-me a você. Meu nome é Rachel Gelabale, sou uma estudante internacional de 19 anos do Caribe, atualmente no meu segundo ano no Genesee Community College em Batavia, Nova York. Por que essa informação é relevante, você pode perguntar? Bem, o norte do estado de Nova York é lindo com a mudança das estações, mas pode ficar muito frio. Como alguém que mora no Caribe há 18 anos, onde o clima costuma ser de 70 graus o ano todo, não estou acostumada com o frio nem com a neve. Embora o inverno comece oficialmente no final de novembro no início de dezembro, as temperaturas começam a cair muito antes disso. Por volta do final de outubro e início de novembro, já há sinais de que o inverno está chegando.
Minha primeira vez com neve foi incrível, nunca vou esquecer aquele dia. Lembro-me de ver o prédio residencial coberto de neve. Honestamente, parecia exatamente como seria na TV. Não vou mentir, superei essa empolgação muito rápido porque, ao contrário do cinema, está muito frio e a neve e o frio ficam por muito tempo. Mas eu sobrevivi e você também pode! Aqui estão algumas dicas que aprendi na minha primeira experiência de inverno para ajudá-lo no seu.
Dicas sobre como sobreviver ao inverno como um estudante universitário
1. Compre logo o equipamento de inverno.
Ao fazer suas compras de inverno com antecedência, você pode economizar muito dinheiro. Eu sugiro que você comece a comprar pelo menos 2-3 meses antes do início do inverno. Você também pode fazer suas compras no final do inverno, nos meses de janeiro e fevereiro, quando os itens de inverno estarão à venda.
2. Invista em agasalhos de boa qualidade.
Eu sugiro investir em agasalhos de boa qualidade. Quando se trata de comprar um casaco de inverno, não precisa custar um braço e uma perna (ser caro). Há muitas maneiras de comprar casacos de inverno. Você pode comprá-los on-line, na loja ou em brechós.
3. Compre boas botas de inverno
No que diz respeito às minhas botas de inverno, comprei-as imediatamente depois de chegar aos Estados Unidos, no início de agosto. Certifique-se de que as botas são resistentes para não escorregar e cair quando o chão estiver gelado.
4. Mantenha-se aconchegante
Arranja um cobertor grosso e fofo. Os apartamentos da residência do GCC no College Village têm aquecedor na sala, então podemos ligá-lo e deixar o aquecimento circular pelos quartos. Mesmo com o aquecedor na sala à noite, ainda é bom ter cobertores extras em seu quarto.
5. Cuide de sua saúde física e mental
A mudança de temperatura tende a derrubar as pessoas. Isso é conhecido como transtorno afetivo sazonal ou SAD. É altamente recomendável que você:
Saia sempre que puder, especialmente quando o sol estiver alto.
Mantenha-se ativo, indo à academia, fazendo exercícios em casa ou fazendo ioga.
Procure aconselhamento. Falar com alguém é muito importante. Aqui no GCC, os orientadores estão sempre disponíveis para conversar sempre que os alunos precisarem ou quiserem, e eles são gratuitos.
6. Fique por dentro de seus trabalhos escolares
Para os estudantes universitários, geralmente é no final do semestre que as aulas tendem a ficar mais difíceis e as datas de entrega das tarefas começam a aumentar. Isso significa estresse extra além das mudanças sazonais.
Se você estiver atrasado em suas atribuições, não hesite em contatar seu professor. Além disso, use os serviços de tutoria. No GCC há muitos tutores disponíveis para ajudar os alunos em qualquer assunto. Eu uso os tutores o tempo todo. Principalmente para meus exercícios de escrita.
Fique envolvido. No GCC, eles se esforçam ao máximo para oferecer diferentes atividades para os alunos durante o inverno. Portanto, aproveite as atividades e aproveite esse tempo para interagir com outras pessoas.
Não há nada que eu nem você possamos fazer para impedir que o inverno chegue. Mas podemos abraçar o inverno e aproveitá-lo. Este é o momento perfeito para pegar seu telefone ou câmera e tirar algumas fotos bombásticas para renovar seus perfis de mídia social. Você também pode praticar atividades de inverno, patinar no gelo ou praticar snowboard. Mas, por favor, não deixe o frio ou a escuridão te derrubar. Seja produtivo e mantenha-se saudável!
---
Rachel Gelabale, de Curaçao, está estudando no Genesee Community College em Batavia, Nova York.