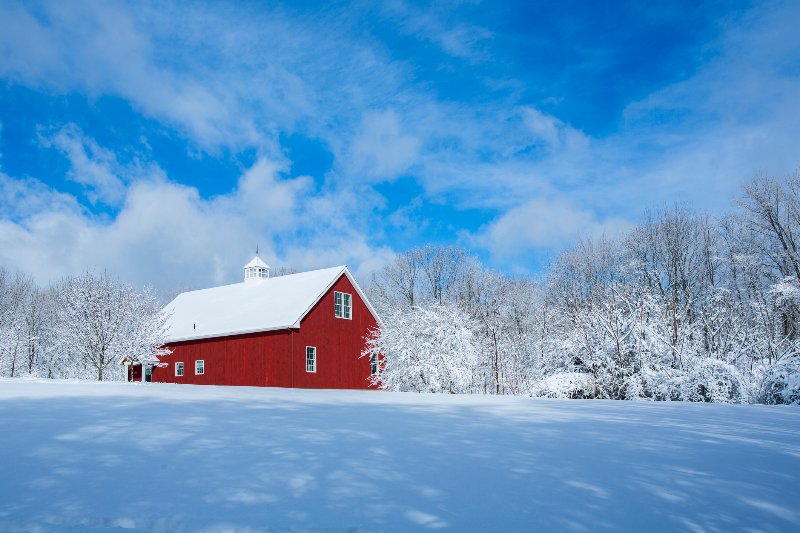 In our effort to bring good content to as many people as possible the text in this blog post has been machine translated so please excuse any mistakes. Thank you!
Oleh Rachel Gelabale
Jika Anda mengira ini terkait dengan Game of Thrones , maaf, ternyata tidak. Tapi Anda bisa terus membaca!
Ya, ini adalah waktu di tahun itu, di mana kita mengucapkan selamat tinggal pada tank top dan celana pendek kita dan mengenakan sarung tangan dan mantel kita. Musim dingin akan datang dan akan segera turun salju.
Jika Anda belum membaca blog saya sebelumnya, izinkan saya memperkenalkan diri kepada Anda. Nama saya Rachel Gelabale, saya seorang siswa internasional berusia 19 tahun dari Karibia saat ini di tahun kedua saya di Genesee Community College di Batavia, New York. Mengapa informasi ini relevan yang mungkin Anda tanyakan? Upstate New York indah dengan perubahan musim, tapi bisa sangat dingin. Sebagai seseorang yang telah tinggal di Karibia selama 18 tahun di mana cuaca biasanya 70 derajat sepanjang tahun, saya tidak terbiasa dengan dingin atau salju. Sementara musim dingin secara resmi dimulai pada akhir November awal Desember, suhu mulai turun jauh sebelumnya. Sekitar akhir Oktober dan awal November sudah ada tanda-tanda bahwa musim dingin akan segera tiba.
Pertama kali saya mengalami salju sangat luar biasa, saya tidak akan pernah melupakan hari itu. Saya ingat melihat bangunan tempat tinggal tertutup salju. Sejujurnya, itu terlihat seperti tampilannya di TV. Saya tidak akan berbohong, saya mengatasi kegembiraan ini dengan sangat cepat karena tidak seperti di film, cuaca sangat dingin dan salju serta dinginnya bertahan untuk waktu yang lama. Tapi saya selamat dan Anda juga bisa! Berikut adalah beberapa tip yang saya pelajari dari pengalaman musim dingin pertama saya untuk membantu Anda dalam pengalaman Anda.
Kiat tentang cara bertahan hidup di musim dingin sebagai mahasiswa
1. Beli perlengkapan musim dingin lebih awal.
Dengan melakukan belanja musim dingin sebelumnya, Anda dapat menghemat banyak uang. Saya sarankan Anda mulai berbelanja setidaknya 2–3 bulan sebelum musim dingin dimulai. Anda juga dapat berbelanja di dekat akhir musim dingin, di bulan Januari & Februari, saat barang-barang musim dingin mulai dijual.
2. Belilah pakaian hangat berkualitas baik.
Saya sangat menyarankan untuk berinvestasi pada pakaian hangat berkualitas baik. Ketika datang untuk berbelanja mantel musim dingin, tidak harus mengeluarkan biaya untuk lengan dan kaki Anda (mahal). Ada banyak cara untuk membeli mantel musim dingin, Anda bisa membelinya secara online, di toko, atau belanja barang bekas.
3. Beli sepatu bot musim dingin yang bagus
Ketika datang ke sepatu bot musim dingin saya, saya membelinya segera setelah saya tiba di AS, yaitu pada awal Agustus. Pastikan sepatu botnya kokoh agar saat tanahnya dingin, Anda tidak terpeleset dan jatuh.
4. Tetap Nyaman
Siapkan selimut tebal dan lembut. Apartemen kediaman GCC di College Village memiliki pemanas di ruang tamu, jadi kita bisa menyalakannya dan membiarkan panas beredar melalui kamar tidur. Bahkan dengan pemanas di ruang tamu di malam hari, masih bagus untuk memiliki selimut tambahan di kamar tidur Anda.
5. Jaga kesehatan fisik dan mental Anda
Perubahan suhu cenderung membuat orang turun. Ini dikenal sebagai gangguan afektif musiman atau SAD. Sangat disarankan agar Anda:
Pergilah ke luar rumah kapan pun Anda bisa, terutama saat matahari terbit.
Tetap aktif, baik dengan pergi ke gym, berolahraga di rumah, atau melakukan yoga.
Cari konseling. Berbicara dengan seseorang sangatlah penting. Di sini, di GCC, konselor selalu ada untuk mengobrol kapan pun siswa membutuhkan atau ingin, dan mereka tidak dikenai biaya.
6. Tetap di atas pekerjaan sekolah Anda
Untuk mahasiswa, biasanya sekitar akhir semester di mana kelas cenderung menjadi lebih sulit dan tanggal jatuh tempo tugas mulai meningkat. Ini berarti tekanan ekstra di atas perubahan musim.
Jika Anda terlambat mengerjakan tugas, jangan ragu untuk menghubungi profesor Anda. Juga, HARAP gunakan layanan bimbingan belajar. Di GCC ada banyak tutor yang tersedia untuk membantu siswa dengan mata pelajaran apa pun. Saya menggunakan tutor setiap saat. Terutama untuk latihan menulis saya.
Tetap terlibat. Di GCC mereka berusaha sebaik mungkin untuk melakukan berbagai kegiatan untuk siswa selama musim dingin. Jadi, manfaatkan aktivitas dan gunakan waktu ini untuk berinteraksi dengan orang lain.
Tidak ada yang dapat saya atau Anda lakukan untuk menghentikan datangnya musim dingin. Tapi kita bisa menerima musim dingin dan menikmatinya. Ini adalah waktu yang tepat untuk mengeluarkan ponsel atau kamera Anda dan mengambil beberapa gambar bom untuk menyegarkan profil media sosial Anda. Anda juga dapat melakukan beberapa kegiatan musim dingin, bermain ice skating atau snowboarding. Tapi tolong jangan biarkan dingin atau gelap membuatmu sedih. Jadilah produktif dan tetap sehat!
---
Rachel Gelabale dari Curaçao belajar di Genesee Community College di Batavia, New York.