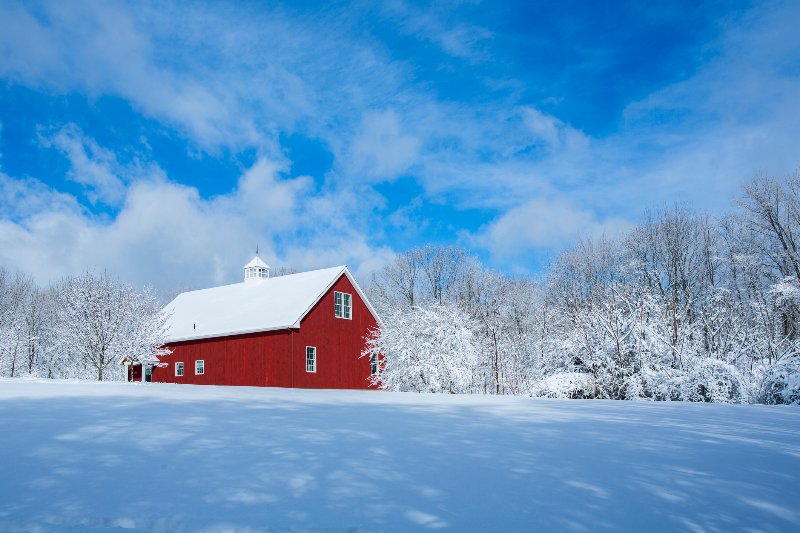 In our effort to bring good content to as many people as possible the text in this blog post has been machine translated so please excuse any mistakes. Thank you!
Par Rachel Gelabale
Si vous pensiez que ce serait lié à Game of Thrones , désolé, ce n'est pas le cas. Mais vous pouvez continuer à lire!
Oui, c'est cette période de l'année, où nous disons adieu à nos débardeurs et shorts et enfilons nos mitaines et nos manteaux. L'hiver arrive et il est sur le point de neiger.
Si vous n'avez pas lu mes blogs précédents, laissez-moi me présenter. Je m'appelle Rachel Gelabale, je suis une étudiante internationale de 19 ans originaire des Caraïbes, actuellement en deuxième année au Genesee Community College à Batavia, New York. Pourquoi cette information est-elle pertinente, pourriez-vous demander? Eh bien, le nord de l'État de New York est magnifique avec les saisons changeantes, mais il peut faire très froid. En tant que personne vivant dans les Caraïbes depuis 18 ans où le temps est généralement de 70 degrés toute l'année, je ne suis pas habituée au froid ni à la neige. Alors que l'hiver commence officiellement fin novembre début décembre, les températures commencent à baisser bien avant cela. Vers la fin octobre et début novembre, il y a déjà des signes que l'hiver est en route.
Ma première expérience de la neige a été incroyable, je n'oublierai jamais ce jour-là. Je me souviens avoir vu le bâtiment de la résidence couvert de neige. Honnêtement, cela ressemblait à ce à quoi cela ressemblerait à la télévision. Je ne vais pas mentir, je me suis très vite remis de cette excitation car contrairement aux films, il fait très froid et la neige et le froid restent longtemps. Mais j'y ai survécu et vous pouvez aussi! Voici quelques conseils que j'ai appris de ma première expérience hivernale pour vous aider dans la vôtre.
Conseils pour survivre à l'hiver en tant qu'étudiant
1. Achetez tôt votre équipement d'hiver.
En faisant vos achats d'hiver à l'avance, vous pouvez économiser des tonnes d'argent. Je vous suggère de commencer à magasiner au moins 2 à 3 mois avant le début de l'hiver. Vous pouvez également faire vos courses à la fin de l'hiver, en janvier et février, lorsque les articles d'hiver seront mis en vente.
2. Investissez dans des vêtements chauds de bonne qualité.
Je suggère fortement d'investir dans des vêtements chauds de bonne qualité. Quand il s'agit d'acheter un manteau d'hiver, cela ne vous coûte pas un bras et une jambe (cela coûte cher). Il existe de nombreuses façons d'acheter des manteaux d'hiver, vous pouvez les acheter en ligne, en magasin ou en friperie.
3. Achetez de bonnes bottes d'hiver
Pour ce qui est de mes bottes d'hiver, je les ai achetées immédiatement après mon arrivée aux États-Unis, au début du mois d'août. Assurez-vous que les bottes sont solides afin que lorsque le sol est glacé, vous ne glissez pas et ne tombez pas.
4. Restez confortable
Procurez-vous une couverture épaisse et moelleuse. Les appartements de la résidence de GCC à College Village ont un radiateur dans le salon, nous pouvons donc simplement le mettre en marche et laisser la chaleur circuler dans les chambres. Même avec le radiateur dans le salon la nuit, il est toujours agréable d'avoir des couvertures supplémentaires dans votre chambre.
5. Prenez soin de votre santé physique et mentale
Le changement de température a tendance à faire tomber les gens. Ceci est connu sous le nom de trouble affectif saisonnier ou TAS. Il est fortement suggéré que vous:
Sortez dès que vous le pouvez, surtout quand le soleil est au rendez-vous.
Restez actif, que ce soit en allant à la salle de sport, en travaillant à la maison ou en faisant du yoga.
Cherchez des conseils. Parler à quelqu'un est si important. Ici, à GCC, les conseillers sont toujours là pour discuter chaque fois que les étudiants en ont besoin ou le souhaitent, et ils sont gratuits.
6. Restez au top de votre travail scolaire
Pour les étudiants, c'est généralement vers la fin du semestre que les cours ont tendance à devenir plus difficiles et que les dates d'échéance des devoirs commencent à augmenter. Cela signifie un stress supplémentaire en plus des changements saisonniers.
Si vous prenez du retard dans vos missions, n'hésitez pas à contacter votre professeur. Veuillez également utiliser les services de tutorat. À GCC, il y a beaucoup de tuteurs disponibles pour aider les étudiants dans n'importe quel sujet. J'utilise les tuteurs tout le temps. Principalement pour mes exercices d'écriture.
Restez impliqué. À GCC, ils font de leur mieux pour proposer différentes activités aux étudiants pendant l'hiver. Alors, profitez des activités et utilisez ce temps pour interagir avec d'autres personnes.
Il n'y a rien que moi ni vous puissiez faire pour empêcher l'hiver de venir. Mais nous pouvons embrasser l'hiver et en profiter. C'est le moment idéal pour sortir votre téléphone ou votre appareil photo et prendre des photos de bombes pour rafraîchir vos profils sur les réseaux sociaux. Vous pouvez également vous adonner à des activités hivernales, faire du patin à glace ou du snowboard. Mais s'il vous plaît, ne laissez pas le froid ou l'obscurité vous abattre. Soyez productif et restez en bonne santé!
---
Rachel Gelabale de Curaçao fréquente le Genesee Community College à Batavia, New York.