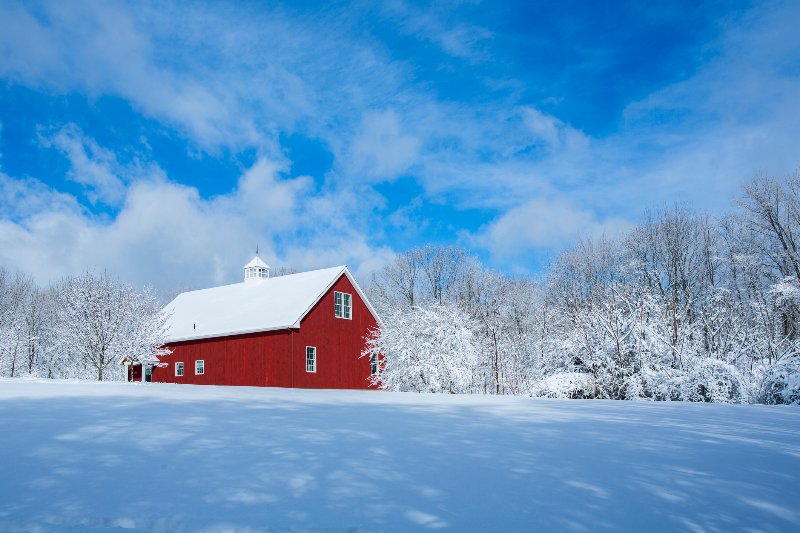 In our effort to bring good content to as many people as possible the text in this blog post has been machine translated so please excuse any mistakes. Thank you!
Por Rachel Gelabale
Si pensaba que esto estaría relacionado con Game of Thrones , lo siento, no lo es. ¡Pero puedes seguir leyendo!
Sí, es esa época del año en la que nos despedimos de nuestras camisetas sin mangas y pantalones cortos y nos ponemos las manoplas y los abrigos. Se acerca el invierno y está a punto de nevar.
Si no ha leído mis blogs anteriores, permítame presentarme. Mi nombre es Rachel Gelabale, soy una estudiante internacional del Caribe de 19 años que actualmente cursa mi segundo año en Genesee Community College en Batavia, Nueva York. ¿Por qué es relevante esta información? Bueno, el norte del estado de Nueva York es hermoso con los cambios de estación, pero puede hacer mucho frío. Como alguien que ha vivido en el Caribe durante 18 años donde el clima suele ser de 70 grados durante todo el año, no estoy acostumbrado al frío ni a la nieve. Si bien el invierno comienza oficialmente a fines de noviembre a principios de diciembre, las temperaturas comienzan a descender mucho antes. A finales de octubre y principios de noviembre ya hay indicios de que se acerca el invierno.
La primera vez que experimenté la nieve fue increíble, nunca olvidaré ese día. Recuerdo haber visto el edificio de la residencia cubierto de nieve. Honestamente, se veía como se vería en la televisión. No mentiré, superé esta emoción muy rápido porque a diferencia de las películas, hace mucho frío y la nieve y el frío se quedan por mucho tiempo. ¡Pero yo sobreviví y tú también puedes! Aquí hay algunos consejos que aprendí de mi primera experiencia de invierno para ayudarte en la tuya.
Consejos sobre cómo sobrevivir al invierno como estudiante universitario
1. Compre equipo de invierno temprano.
Si hace sus compras de invierno con anticipación, puede ahorrar toneladas de dinero. Le sugiero que comience a comprar al menos 2 o 3 meses antes de que comience el invierno. También puede hacer sus compras cerca del final del invierno, en enero y febrero, cuando los artículos de invierno salen a la venta.
2. Invierta en ropa abrigada de buena calidad.
Recomiendo encarecidamente invertir en ropa de abrigo de buena calidad. Cuando se trata de comprar un abrigo de invierno, no tiene por qué costarle un brazo y una pierna (sería caro). Hay muchas formas de comprar abrigos de invierno, puede comprarlos en línea, en la tienda o en compras de segunda mano.
3. Compre buenas botas de invierno
En lo que respecta a mis botas de invierno, las compré inmediatamente después de llegar a Estados Unidos, que fue a principios de agosto. Asegúrese de que las botas sean resistentes para que cuando el suelo esté helado, no se resbale ni se caiga.
4. Mantente acogedor
Consíguete una manta gruesa y esponjosa. Los apartamentos residenciales de GCC en College Village tienen un calentador en la sala de estar, por lo que podemos ponerlo y dejar que el calor circule por los dormitorios. Incluso con el calentador en la sala de estar por la noche, es bueno tener mantas adicionales en su dormitorio.
5. Cuida tu salud física y mental
El cambio de temperatura tiende a deprimir a las personas. Esto se conoce como trastorno afectivo estacional o SAD. Se recomienda encarecidamente que:
Salga siempre que pueda, especialmente cuando salga el sol.
Manténgase activo, ya sea yendo al gimnasio, haciendo ejercicio en casa o haciendo yoga.
Busque asesoramiento. Hablar con alguien es muy importante. Aquí en GCC, los consejeros siempre están ahí para conversar cuando los estudiantes lo necesitan o quieren, y son gratis.
6. Manténgase al tanto de su trabajo escolar
Para los estudiantes universitarios, generalmente es alrededor del final del semestre cuando las clases tienden a ser más difíciles y las fechas de entrega para las tareas comienzan a aumentar. Esto significa estrés adicional además de los cambios estacionales.
Si se está retrasando en sus asignaciones, no dude en ponerse en contacto con su profesor. Además, POR FAVOR utilice los servicios de tutoría. En GCC hay muchos tutores disponibles para ayudar a los estudiantes con cualquier tema. Utilizo a los tutores todo el tiempo. Sobre todo para mis ejercicios de escritura.
Manténgase involucrado. En GCC hacen todo lo posible para organizar diferentes actividades para los estudiantes durante el invierno. Entonces, aproveche las actividades y aproveche este tiempo para interactuar con otras personas.
No hay nada que yo ni tú podamos hacer para evitar que llegue el invierno. Pero podemos abrazar el invierno y disfrutarlo. Este es el momento perfecto para sacar su teléfono o cámara y tomar algunas fotos de bombas para refrescar sus perfiles de redes sociales. También puede realizar algunas actividades invernales, patinar sobre hielo o hacer snowboard. Pero, por favor, no dejes que el frío o la oscuridad te depriman. ¡Sea productivo y manténgase saludable!
---
Rachel Gelabale de Curazao asiste a Genesee Community College en Batavia, Nueva York.