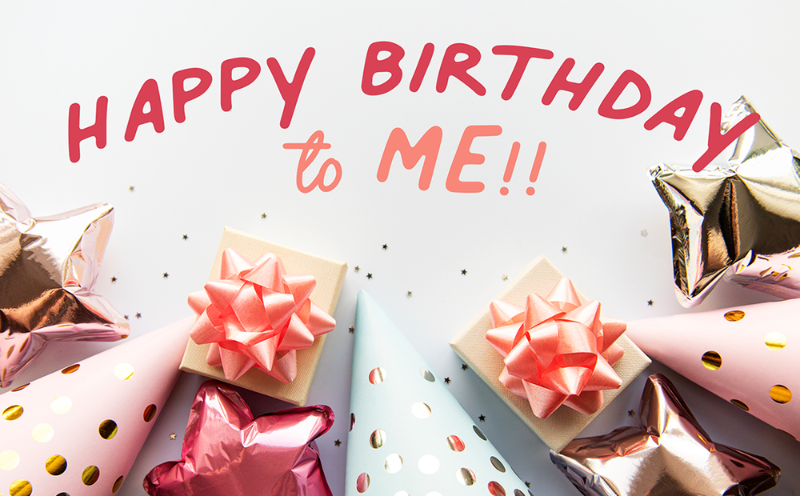 In our effort to bring good content to as many people as possible the text in this blog post has been machine translated so please excuse any mistakes. Thank you!
Yuna Watanabe tarafından
Merhaba okuyucular (daha sonra sizin için bir isim bulacağım)! Benim adım Yuna Sun Watanabe: Japonya'da doğdu, Hong Kong'da büyüdü! Ben de Orange Coast College'da uluslararası bir öğrenciyim ve bugün 19 yaşıma girdim (yay)!

On dokuz, "özel" bir yaş değildir. Bu çok garip bir yaş çünkü artık bir yıl içinde genç olmayacaksın. Bu aynı zamanda ABD'de uluslararası bir öğrenci olarak doğum günümü ilk kez kutladığım için hayatımı sonuna kadar yaşayarak genç olarak geçirdiğim son yılımı buna değer kılmaya karar verdim! Doğum günleri konusunda akıl hocam (Kris Toribio) bana Kaliforniya'da doğum günümde bedava şeyler verecek restoranları keşfetmem için meydan okudu! Arkadaşlarımın ve buradaki öğrencilerimin takılmayı ve yemek yemeyi sevdikleri yerler!
Yiyecek yerleri (ödüller için kaydolmanız gerekiyorsa köprülü):
Baskin-Robbins : Doğum gününüzde bir dondurmalı pastadan 3,00 $ indirim ve ücretsiz 2,5 oz kepçe!

Ben & Jerry's : "Chunk Club" a kaydolduğunuzda ücretsiz doğum günü kepçe

Buffalo Wild Wings : Ücretsiz atıştırmalık boyutlu kanatlar

Chick-fil-A : Bedava Chocolate Chunk Cookie!

Chili's : Bedava tatlı!

Dunkin 'Donuts: Seçtiğiniz ücretsiz içecek!

IHOP : Ücretsiz bir Rooty Tooty Fresh N 'Fruity krep yığını!

Jack in the Box : Herhangi bir satın alımda iki ücretsiz taco için bir kupon!

Johnny Rockets : Girişli ve içecekli ücretsiz doğum günü burgeri

Krispy Kreme : Ücretsiz bir çörek!

Olive Garden : Bedava tatlı ve bedava karşılama mezesi!

Panera Ekmeği : Bedava pasta!

Sonic : Bedava slush veya tots!

Starbucks : Bedava doğum günü içeceği!

Waffle House : Ücretsiz klasik waffle
Doğum günüme gelince, bir öğrenci hükümeti toplantısı ve sabah çalıştım, bu yüzden iş arkadaşım Daniela ile kahvaltıda krep yemek için kalkıp IHOP'a gitmeye karar verdim. OCC Global Engagement'ta birlikte çalışıyoruz ve kendisi aynı zamanda uluslararası bir öğrenci (Brezilya'dan)! Bunu yazarken (şu anda öğlen civarı), öğle yemeği için Panera Bread'den bedava pasta alabilirim.
Şöyle düşünüyor olabilirsiniz, "Ama Yuna, şu anda bir salgının içindeyiz. Kendinizi ve başkalarını nasıl güvende tutuyorsunuz? " Güzel soru! İkimizin de COVID-19 için negatif test ettiğimizden, diğer insanlarla sosyal açıdan mesafeli olduğundan emin olduk ve sunucumuz bize yaklaştığında maske taktık! #WEARYOURMASK :)
Bu blogu bitirmeden önce okuyucularıma "Ayçiçekleri" demeye karar verdim. İlk blogumu okuduğunuz için çok teşekkür ederim! Yazmam için bir konu görmek isterseniz bana mesaj atın! Bir dahaki sefere görüşürüz Ayçiçekleri! Yuna tamam.
---