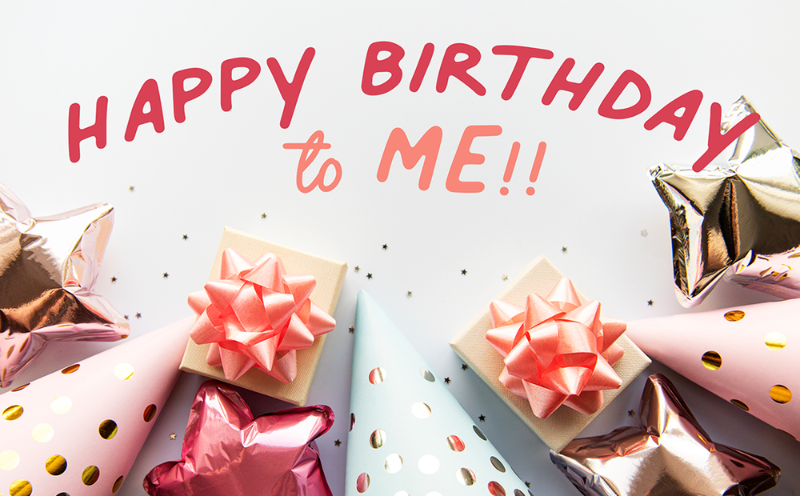 In our effort to bring good content to as many people as possible the text in this blog post has been machine translated so please excuse any mistakes. Thank you!
Автор: Юна Ватанабе
Здравствуйте, читатели (имя вам, ребята, придумаю позже)! Меня зовут Юна Сун Ватанабэ: я родилась в Японии, выросла в Гонконге! Я также учусь в колледже Orange Coast College, и сегодня мне исполнилось 19 лет (ура)!

Девятнадцать - не особый возраст. Это очень неудобный возраст, потому что через год ты перестанешь быть подростком. Это также мой первый раз, когда я отмечаю свой день рождения как иностранного студента в США. Поэтому я решил, что мой последний год подросткового возраста стоит того, проживая свою жизнь в полной мере! Что касается дней рождения, мой наставник (Крис Торибио) предложил мне открыть для себя рестораны в Калифорнии, которые дадут мне бесплатные вещи в мой день рождения! Вот места, где мои друзья и студенты любят проводить время и есть!
Продовольственные заведения (гиперссылка, если вам нужно зарегистрироваться для получения наград):
Баскин-Роббинс : 3 доллара США на торт с мороженым в день рождения и бесплатная мерная ложка на 2,5 унции!

Ben & Jerry's : Бесплатное сообщение о дне рождения, когда вы регистрируетесь в «Chunk Club»

Buffalo Wild Wings : бесплатные крылышки размером с закуску

Chick-fil-A : Бесплатное шоколадное печенье!

Чили : бесплатный десерт!

Dunkin 'Donuts: бесплатный напиток на ваш выбор!

IHOP : бесплатная стопка блинов Rooty Tooty Fresh N 'Fruity!

Джек в коробке : купон на два бесплатных тако при любой покупке!

Johnny Rockets : бесплатный бургер на день рождения с любыми покупками первого блюда и напитка.

Krispy Kreme : бесплатный пончик!

Olive Garden : бесплатный десерт и бесплатная приветственная закуска!

Panera Bread : Бесплатная выпечка!

Соник : Бесплатная слякоть или малыши!

Starbucks : бесплатный напиток на день рождения!

Waffle House : бесплатные классические вафли
Что касается моего дня рождения, у меня было собрание студенческого самоуправления и работа утром, поэтому я решил встать и пойти в IHOP, чтобы съесть блины на завтрак с моей коллегой Даниэлой. Мы вместе работаем в OCC Global Engagement, и она также является иностранным студентом (из Бразилии)! Пока я пишу это (прямо сейчас около полудня), я мог бы пойти за бесплатной выпечкой в Panera Bread на обед.
Вы можете подумать: «Но, Юна, сейчас у нас пандемия. Как ты обезопасил себя и других? » Ну хороший вопрос! Мы убедились, что у нас обоих отрицательный результат на COVID-19, мы дистанцировались от других людей и носили маски, когда наш сервер подошел к нам! # НОЧНАЯ МАСКА :)
Прежде чем закончить этот блог, я решил назвать своих читателей «Подсолнухи». Большое спасибо за то, что прочитали мой первый блог! Если вы хотите увидеть тему, которую я могу написать, напишите мне! Увидимся в следующий раз, Подсолнухи! Юна ушла.
---