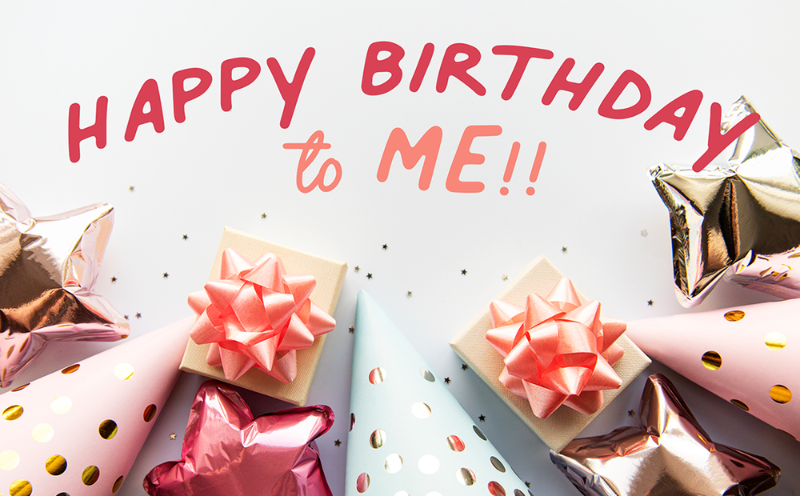 In our effort to bring good content to as many people as possible the text in this blog post has been machine translated so please excuse any mistakes. Thank you!
Por Yuna Watanabe
Olá, leitores (depois vou dar um nome para vocês)! Meu nome é Yuna Sun Watanabe: nasci no Japão, cresci em Hong Kong! Também sou um estudante internacional no Orange Coast College e hoje fiz 19 anos (yay)!

Dezenove anos não é uma idade "especial". É uma idade muito estranha porque você não será mais um adolescente em um ano. Esta também é a primeira vez que comemoro meu aniversário como estudante internacional nos Estados Unidos. Portanto, decidi fazer com que meu último ano como adolescente valesse a pena, vivendo minha vida ao máximo! Sobre o assunto de aniversários, meu mentor (Kris Toribio) me desafiou a descobrir restaurantes na Califórnia que me dessem coisas grátis no meu aniversário! Aqui estão os lugares onde meus amigos e alunos adoram sair e comer!
Locais de alimentação (com hiperlink se você precisar se registrar para receber prêmios):
Baskin-Robbins : US $ 3,00 de desconto em um bolo de sorvete no seu aniversário e uma colher grátis de 2,5 onças!

Ben & Jerry's : novidades grátis de aniversário quando você se inscreve no "Chunk Club"

Buffalo Wild Wings : asas do tamanho de um lanche grátis

Chick-fil-A : Cookie de Chocolate Grátis!

Chili's : Uma sobremesa grátis!

Dunkin 'Donuts: bebida gratuita à sua escolha!

IHOP : Uma pilha de panquecas Rooty Tooty Fresh N 'Fruity grátis!

Jack in the Box : Um cupom para dois tacos grátis em qualquer compra!

Johnny Rockets : hambúrguer de aniversário grátis com qualquer compra de uma entrada e uma bebida

Krispy Kreme : Um donut grátis!

Olive Garden : sobremesa grátis e aperitivo de boas-vindas grátis!

Pão Panera : Pastelaria grátis!

Sonic : Slush ou tots grátis!

Starbucks : bebida de aniversário grátis!

Waffle House : waffle clássico grátis
Quanto ao meu aniversário, eu tinha uma reunião do governo estudantil e trabalho pela manhã, então decidi me levantar e ir ao IHOP comer panquecas no café da manhã com minha colega de trabalho Daniela. Trabalhamos juntas no OCC Global Engagement, e ela também é uma estudante internacional (do Brasil)! Enquanto estou escrevendo isto (por volta do meio-dia agora), posso ir buscar um bolo de graça do Pão Panera para o almoço.
Você pode estar pensando: "Mas Yuna, estamos em uma pandemia agora. Como você está se mantendo e aos outros seguros? " Bem, boa pergunta! Nós nos certificamos de que ambos testamos negativo para COVID-19, socialmente distantes com outras pessoas, e usamos máscaras quando nosso servidor se aproximou de nós! #WEARYOURMASK :)
Antes de encerrar este blog, decidi chamar meus leitores de "Girassóis". Muito obrigado por ler meu primeiro blog! Se você gostaria de ver um tópico para eu escrever, envie uma mensagem! Até a próxima, Girassóis! Yuna fora.
---