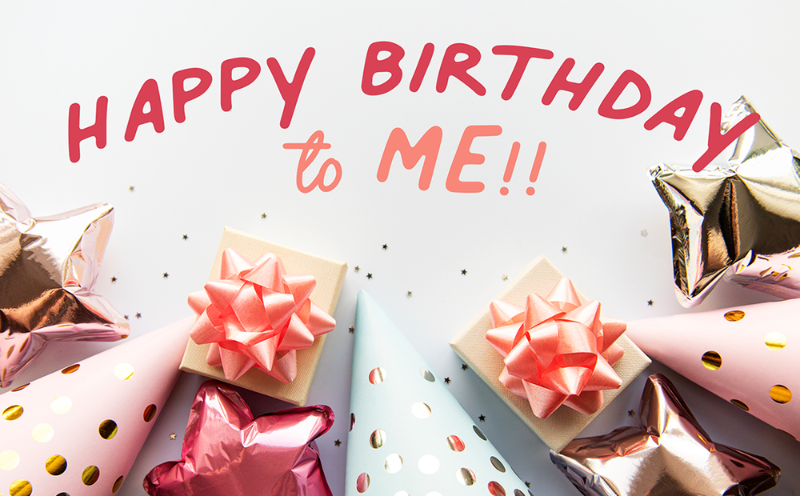 In our effort to bring good content to as many people as possible the text in this blog post has been machine translated so please excuse any mistakes. Thank you!
Par Yuna Watanabe
Bonjour les lecteurs (je vous proposerai un nom plus tard)! Je m'appelle Yuna Sun Watanabe: née au Japon, élevée à Hong Kong! Je suis également étudiante internationale à l' Orange Coast College et aujourd'hui, j'ai eu 19 ans (yay)!

Nineteen n'est pas un âge «spécial». C'est un âge très difficile car vous ne serez plus un adolescent dans un an. C'est aussi la première fois que je fête mon anniversaire en tant qu'étudiant international aux États-Unis. J'ai donc décidé de faire de ma dernière année d'adolescence en valant la peine en vivant ma vie au maximum! Sur le thème des anniversaires, mon mentor (Kris Toribio) m'a mis au défi de découvrir des restaurants en Californie qui me donneraient des trucs gratuits pour mon anniversaire! Voici les endroits où mes amis et mes étudiants aiment sortir et manger!
Lieux de restauration (lien hypertexte si vous devez vous inscrire pour recevoir des récompenses):
Baskin-Robbins : 3,00 $ de rabais sur un gâteau à la crème glacée pour votre anniversaire et une cuillère de 2,5 oz gratuite!

Ben & Jerry's : Scoop d'anniversaire gratuit lorsque vous vous inscrivez au «Chunk Club»

Buffalo Wild Wings : ailes gratuites de la taille d'une collation

Chick-fil-A : Biscuit aux morceaux de chocolat gratuit!

Chili's : Un dessert gratuit!

Dunkin 'Donuts: boisson gratuite de votre choix!

IHOP : Une pile de crêpes Rooty Tooty Fresh N 'Fruity gratuite!

Jack in the Box : Un coupon pour deux tacos gratuits avec tout achat!

Johnny Rockets : Burger d'anniversaire gratuit avec tout achat d'une entrée et d'une boisson

Krispy Kreme : un beignet gratuit!

Olive Garden : dessert gratuit et apéritif de bienvenue gratuit!

Panera Bread : pâtisserie gratuite!

Sonic : slush gratuit ou tout-petits!

Starbucks : boisson d'anniversaire gratuite!

Waffle House : gaufre classique gratuite
Quant à mon anniversaire, j'avais une réunion du gouvernement étudiant et je travaillais le matin, alors j'ai décidé de me lever et d'aller à IHOP pour prendre des crêpes au petit-déjeuner avec ma collègue Daniela. Nous travaillons ensemble à l'OCC Global Engagement, et elle est également étudiante internationale (du Brésil)! Alors que j'écris ceci (vers midi en ce moment), je pourrais aller chercher de la pâtisserie gratuite chez Panera Bread pour le déjeuner.
Vous pensez peut-être: «Mais Yuna, nous sommes actuellement dans une pandémie. Comment vous protégez-vous ainsi que les autres? » Eh bien bonne question! Nous nous sommes assurés que nous étions tous les deux testés négatifs au COVID-19, socialement éloignés des autres personnes, et nous portions des masques lorsque notre serveur nous a approchés! #WEARYOURMASK :)
Avant de terminer ce blog, j'ai décidé d'appeler mes lecteurs «Tournesols». Merci beaucoup d'avoir lu mon premier blog! Si vous souhaitez voir un sujet à écrire, envoyez-moi un message! A la prochaine fois, tournesols! Yuna dehors.
---