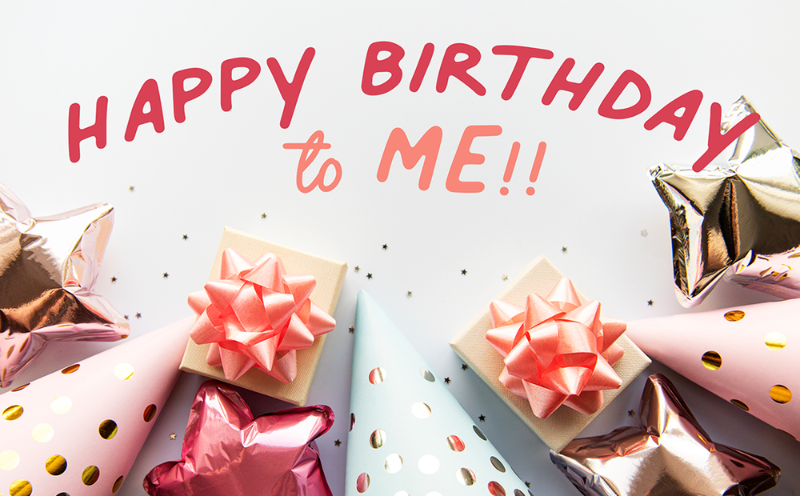 In our effort to bring good content to as many people as possible the text in this blog post has been machine translated so please excuse any mistakes. Thank you!
بقلم يونا واتانابي
مرحبًا أيها القراء (سأأتي باسمكم لاحقًا)! اسمي يونا سون واتانابي: ولدت في اليابان ونشأت في هونغ كونغ! أنا أيضًا طالب دولي في Orange Coast College واليوم ، بلغت 19 عامًا (رائع)!

التاسعة عشرة ليست عمرًا "خاصًا". إنه عصر محرج للغاية لأنك لن تكون مراهقًا بعد عام. هذه أيضًا هي المرة الأولى التي احتفل فيها بعيد ميلادي كطالب دولي في الولايات المتحدة ، لذلك قررت أن أجعل السنة الأخيرة من كوني مراهقة تستحق العناء من خلال عيش حياتي على أكمل وجه! فيما يتعلق بموضوع أعياد الميلاد ، تحداني معلمي (كريس توريبيو) لاكتشاف مطاعم في كاليفورنيا من شأنها أن توفر لي أشياء مجانية في عيد ميلادي! إليك الأماكن التي يحبها أصدقائي وطلابي هنا للتسكع وتناول الطعام!
أماكن الطعام (رابط تشعبي إذا كنت بحاجة إلى التسجيل للحصول على مكافآت):
باسكن روبنز : خصم 3.00 دولارات على كعكة الآيس كريم في عيد ميلادك ومغرفة 2.5 أونصة مجانية!

Ben & Jerry's : مغرفة عيد ميلاد مجانية عند الاشتراك في "Chunk Club"

أجنحة الجاموس البرية : أجنحة بحجم وجبة خفيفة مجانية

Chick-fil-A : Free Chocolate Chunk Cookie!

تشيليز : حلوى مجانية!

دانكن دونتس: مشروب مجاني من اختيارك!

IHOP : مجموعة فطائر Rooty Tooty Fresh N 'Fruity مجانية!

Jack in the Box : قسيمة لقطعتين تاكو مجانيتين مع أي عملية شراء!

جوني روكتس : برجر عيد ميلاد مجاني مع أي مشتريات لدخول ومشروب

كرسبي كريم : كعكة مجانية!

حديقة الزيتون : حلوى مجانية ومقبلات ترحيبية مجانية!

خبز بانيرا : معجنات مجانية!

سونيك : طين مجاني أو توتس!

ستاربكس : مشروب عيد ميلاد مجاني!

بيت الوافل : وافل كلاسيكي مجاني
بالنسبة إلى عيد ميلادي ، كان لدي اجتماع حكومي طلابي وأعمل في الصباح ، لذلك قررت النهوض والذهاب إلى IHOP لتناول الفطائر لتناول الإفطار مع زميلتي في العمل دانييلا. نحن نعمل معًا في OCC Global Engagement ، وهي أيضًا طالبة دولية (من البرازيل)! بينما أكتب هذا (حوالي الظهر الآن) ، قد أذهب للحصول على معجنات مجانية من Panera Bread لتناول طعام الغداء.
قد تفكر ، "لكن يونا ، نحن في جائحة الآن. كيف تحافظ على نفسك والآخرين بأمان؟ " حسنا سؤال جيد! لقد تأكدنا من اختبار كلانا سلبيًا لـ COVID-19 ، وبُعدنا اجتماعيًا مع أشخاص آخرين ، وارتدنا أقنعة عندما اقترب منا خادمنا! #WEARYOURMASK :)
قبل أن أنهي هذه المدونة ، قررت الاتصال بقرائي "عباد الشمس". شكرا جزيلا لقراءة مدونتي الأولى! إذا كنت ترغب في رؤية موضوع لي لأكتبه ، أرسل لي رسالة! نراكم في المرة القادمة ، عباد الشمس! يونا بالخارج.
---