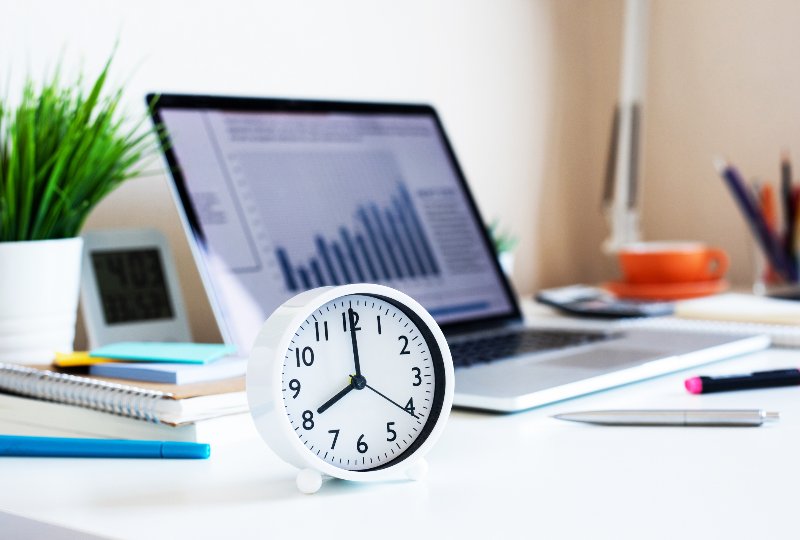 In our effort to bring good content to as many people as possible the text in this blog post has been machine translated so please excuse any mistakes. Thank you!
Hao Liu tarafından
Bellevue College'ın resmen çevrimiçine geçiş yapmasının üzerinden 8 ay geçti. Bu süre zarfında en zor olanın günlerimi takip etmek ve zamanı verimli kullanmak olduğunu gördüm. Benim için her gün farklı yerlere gitmek, zaman akışını farklı bölümlere ayırabilirdi ve her bölümde o yerde olan şeyler için her zaman bir öncelik vardı. Bu, belirli bir şeyi yapmak için sabit bir zamanım olabileceği anlamına geliyor. Örneğin, evden kampüse giderken yeni kelimeleri ezberlerdim. Her gün otobüs durağında beklerken, artık yeni kelimeler öğrenmekten başka bir şey yapmama vaktinin geldiğini açıkça anlayabiliyordum. Sınıfa geldiğimde, okul çalışması zamanının geldiğini anlardım; kafeteryada otururken arkadaşlarımla dinlenme zamanı olduğunu anlardım; öğrenci programına girmek, kulüp zamanı.
Ancak aynı odada sıkışıp kalmak böyle bir ritim duygusunu bozdu. Aynı türden bir belirsizlikle karşı karşıyaysanız ve daha sağlıklı ve daha üretken bir program bulmayı umuyorsanız, işte size bazı ipuçları.
1. Programınıza girmeden önce hazırlık süresi
Görsel dersin başlamasından birkaç dakika önce masanın önünde kendimi hazırlamayı çok faydalı buluyorum. Çünkü bana "hey, artık mesajlaşma, kaydırma yok." Ayrıca, günün yapılacaklar listesi yapmanın tam zamanı.
2. Domates saati
Domates saati, üretkenliğinizi ve dikkatinizi yönetmenize yardımcı olacak çalışan bir yöntemdir. Yalnızca belirli bir göreve odaklanarak ve her dönemin sonunda dinlenerek 25 dakika gibi bir süre harcadığınızda çalışır. Bunu yaparak, aynı anda yapılacaklar listesindeki birkaç şeyden etkilenmezsiniz. Ayrıca sağlığınız için oldukça gerekli olan düzenli mola vermenizi hatırlatır. Bana çok yardımcı oldu çünkü dizüstü bilgisayarın önünde uzun süre oturduktan sonra her zaman ayağa kalkmayı unuttum ve boynumda ve belimde çok fazla gerginlik oluştu. Tek rahatsızlık, sürekli bir süreçle bir şeyler yaptığınızda, 25 dakikalık seans sizi kesintiye uğratabilir ve hatta kendinizi odaklanma durumuna geri döndürmek için daha fazla zaman harcayabilir. Bu durumda domates saatinin süresini uygun şekilde uzatmanızı tavsiye ederim. Dinlenme süresini de uzatmayı unutmayın. Genellikle odaklanma ve dinlenme zaman oranı 5: 1'dir ve odaklanma süresi 50 dakikadan azdır. Domates saati yönteminin amacı odaklanma yeteneğini geliştirmektir. Bu nedenle başlangıçta domates saatinin sayısını veya uzunluğunu hedeflemenize gerek yoktur.
2. Arkadaşınızla uzaktan eğitim alın - tabii ki uzaktan
Tek başına kalmak, sizi izole etmek ve hedeflerinizi tamamlamak için daha az motive etmek eğilimindedir. Birini birlikte çalışmaya davet etmenizi tavsiye etmek istiyorum. Karantina başladıktan sonra Zoom'da arkadaşlarımla görüşüyordum. İkimiz de kamerayı açıyoruz ve birbirimizden rahatsız olmamak için kendimizi sessize alıyoruz.
4. Kendinizi strese sokmayın
Bazen programın gerisinde kaldığımda veya yapılacaklar listesinde sadece birkaç şeyi kontrol ettiğimde oluyor. Yeterince etkili değilseniz, kendinizi suçlu hissetmeyin veya kendinizi çok fazla suçlamayın. Bunun yerine, bunun başarılabilir olup olmadığını veya öğrenme tarzınıza uyup uymadığını görmek için programınızı düşünmeniz daha iyi olacaktır. Gününüzle ilgili kendinize olumsuz yorumlar söylemek, kendinizi geliştirmez ve yarına karşı tutumunuzu etkileyebilir, bu da verimliliğinizi düşürür.
5. Bir düşünün, endişelenmeyin
Bu blogu okurken, lütfen son zamanlarda en çok endişelendiğiniz üç şey bulun. Bunlardan dolayı stresli hissettiğiniz anları düşünün ve kendinize sorun: Gerçekten o anlarda çözümleri mi buluyordum? Gerçekten bir şeyler planlıyor muydum? Gerçek şu ki, çoğu insan düşünmek yerine endişeleniyor. Birkaç hafta önce transfer, branş değişikliği, gelecekteki kariyerim vb. Hakkında "düşünmek" için stresli bir zaman yaşadım. Ama zor zamanın gerçekte gerçekte kendime yük olmaktan başka bir ilgisi olmadığı ortaya çıktı. Benzer süreci yaşıyorsanız, unutmayın: bir düşünün, endişelenmeyin.
---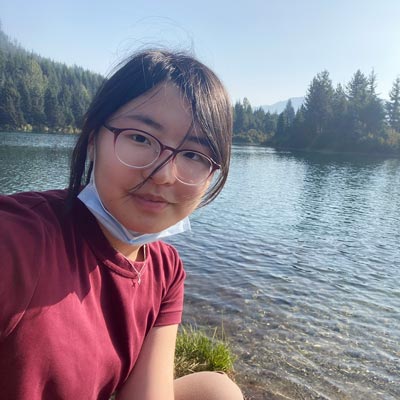 Hao Liu, 2019 sonbaharında Bellevue Koleji'ne geldi. Gün doğumunu ve gün batımını izlemeyi ve eyaletteki farklı manzaraları keşfetmeyi seviyor.