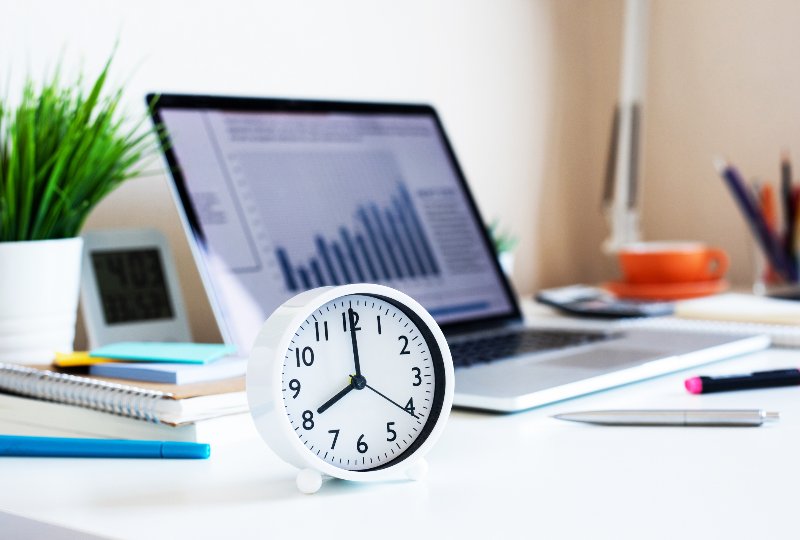 In our effort to bring good content to as many people as possible the text in this blog post has been machine translated so please excuse any mistakes. Thank you!
Por Hao Liu
Já se passaram 8 meses desde que o Bellevue College oficialmente mudou para o online. Durante esse tempo, descobri que o mais desafiador é controlar meus dias e usar o tempo de maneira eficaz. Para mim, ir todos os dias a lugares diferentes poderia dividir o fluxo do tempo em seções diferentes e em cada seção sempre havia uma prioridade para que as coisas acontecessem naquele lugar. Isso significa que eu poderia ter um tempo determinado para fazer uma coisa específica. Por exemplo, eu costumava memorizar palavras novas durante o trajeto de casa para o campus. Todos os dias, quando estava esperando no ponto de ônibus, podia saber claramente que não era hora de fazer mais nada além de aprender novas palavras. Chegando à sala de aula, saberia que é hora de fazer as tarefas escolares; sentado na cafeteria, saberia que é hora de descansar com os amigos; chegando ao programa estudantil, é hora do clube.
No entanto, ficar preso na mesma sala atrapalhou esse senso de ritmo. Se você está enfrentando o mesmo tipo de incerteza e espera encontrar uma programação mais saudável e produtiva, aqui vão algumas dicas para você.
1. Tempo de preparação antes de mergulhar em sua programação
Acho muito útil me preparar na frente da mesa alguns minutos antes do início da aula visual. Porque meio que me lembra "ei, chega de mensagens de texto, chega de furto". Além disso, é uma boa hora para fazer uma lista de tarefas do dia.
2. Relógio de tomate
O relógio do tomate é um método de trabalho para ajudar a gerenciar sua produtividade e atenção. Funciona quando você passa um período de 25 minutos concentrando-se em apenas uma tarefa específica e descansando no final de cada período. Ao fazer isso, você não seria incomodado por várias coisas na lista de tarefas ao mesmo tempo. Além disso, lembra-o de fazer uma pausa regular, o que é absolutamente necessário para a sua saúde. Isso me ajudou muito porque eu sempre me esquecia de ficar de pé e sentia muita tensão no pescoço e na cintura depois de ficar muito tempo sentado em frente ao laptop. O único inconveniente é quando você está fazendo algo com um processo contínuo, a sessão de 25 minutos pode interrompê-lo e até mesmo perder mais tempo para voltar ao estado de foco. Nesse caso, eu recomendo que você estenda o tempo do relógio do tomate de forma adequada. Lembre-se de estender o tempo de descanso também. Normalmente, a proporção de tempo de focagem e repouso é de 5: 1 com o tempo de focagem inferior a 50 minutos. O objetivo do método do relógio do tomate é cultivar a capacidade de focalização. Portanto, você não precisa apontar para o número ou comprimento do relógio do tomate no início.
2. Estude com seu amigo - remotamente, é claro
Ficar sozinho tende a deixá-lo isolado e menos motivado para atingir seus objetivos. Quero recomendar que você convide alguém para estudar juntos. Tenho me encontrado com meus amigos no Zoom depois que a quarentena começou. Nós dois abrimos a câmera e nos silenciamos para não nos distrairmos um com o outro.
4. Não se estresse
Às vezes acontece comigo quando estou atrasado em relação ao cronograma ou apenas tenho algumas coisas marcadas na lista de tarefas. Não se sinta culpado ou se culpe demais se não for eficaz o suficiente. Em vez disso, seria melhor refletir sobre sua programação para ver se ela é viável ou se ajusta ao seu estilo de aprendizagem. Fazer comentários negativos a si mesmo no seu dia não o impulsionaria e poderia afetar sua atitude em relação ao amanhã, o que reduz ainda mais sua eficiência.
5. Pense nisso, não se preocupe com isso
Quando você estiver lendo este blog, por favor, diga três coisas com as quais você se sente mais preocupado recentemente. Pense nos momentos em que você se sente estressado por causa dessas coisas e pergunte-se: Eu estava realmente descobrindo as soluções nesses momentos? Eu estava realmente planejando as coisas? A verdade é que a maioria das pessoas está apenas se preocupando em vez de pensar. Algumas semanas atrás, eu experimentei um período estressante para "pensar" sobre transferência, mudança de curso, minha futura carreira, etc. Mas descobri que o momento difícil na verdade não tinha nada a ver com a realidade, mas me sobrecarregando. Se você estiver passando por um processo semelhante, lembre-se: pense sobre isso, não se preocupe com isso.
---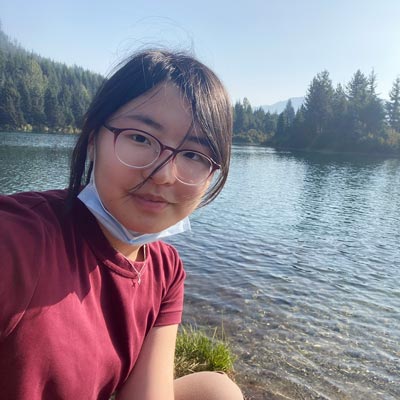 Hao Liu veio para o Bellevue College no outono de 2019. Ela gosta de assistir o nascer e o pôr do sol e explorar as diferentes paisagens do estado.