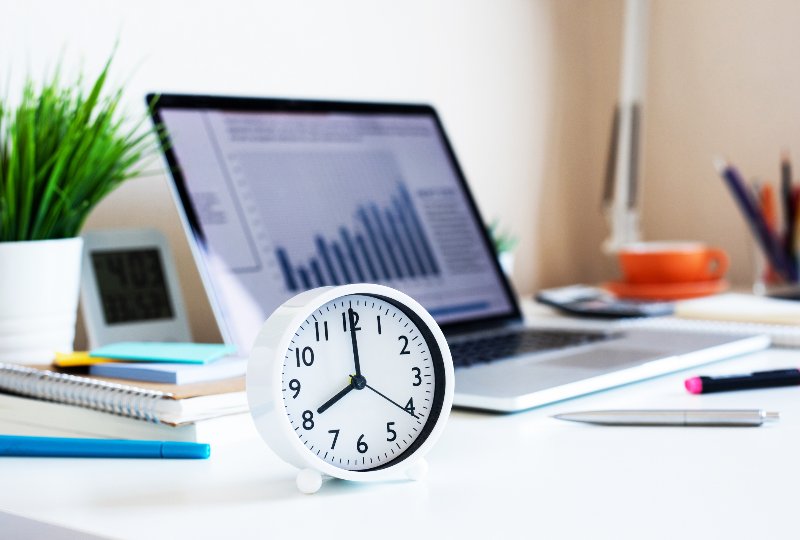 In our effort to bring good content to as many people as possible the text in this blog post has been machine translated so please excuse any mistakes. Thank you!
Oleh Hao Liu
Sudah 8 bulan sejak Bellevue College secara resmi beralih ke online. Selama waktu ini, saya menemukan hal yang paling menantang adalah mencatat hari-hari saya dan menggunakan waktu secara efektif. Bagi saya, setiap hari pergi ke tempat yang berbeda dapat membagi aliran waktu menjadi beberapa bagian yang berbeda dan di setiap bagian selalu ada prioritas untuk hal-hal yang terjadi di tempat itu. Ini berarti saya dapat memiliki waktu tetap untuk melakukan satu hal tertentu. Misalnya, saya biasa menghafal kata-kata baru selama perjalanan dari rumah ke kampus. Setiap hari ketika saya menunggu di halte bus, saya dapat mengetahui dengan jelas bahwa inilah saatnya untuk tidak melakukan apa-apa selain mempelajari kata-kata baru. Sesampainya di kelas, saya akan tahu sudah waktunya untuk tugas sekolah; duduk di kafetaria, saya tahu ini waktu istirahat bersama teman-teman; masuk ke program siswa, saatnya untuk klub.
Namun, terjebak di ruangan yang sama mengganggu ritme seperti itu. Jika Anda menghadapi ketidakpastian yang sama dan berharap menemukan jadwal yang lebih sehat dan produktif, berikut beberapa tip untuk Anda.
1. Waktu persiapan sebelum Anda menyelami jadwal Anda
Saya merasa sangat membantu untuk mempersiapkan diri di depan meja beberapa menit lebih awal dari kelas visual dimulai. Karena itu seperti mengingatkan saya "hei, tidak ada lagi SMS, tidak ada lagi geser". Selain itu, ini saat yang tepat untuk membuat daftar tugas untuk hari itu.
2. Jam tomat
Jam tomat adalah metode kerja untuk membantu mengelola produktivitas dan perhatian Anda. Ini berfungsi saat Anda menghabiskan periode waktu seperti 25 menit dengan fokus hanya pada satu tugas tertentu dan beristirahat di akhir setiap periode. Dengan melakukan ini, Anda tidak akan dibebani oleh beberapa hal di daftar tugas pada saat yang bersamaan. Selain itu, mengingatkan Anda untuk istirahat secara teratur, yang sangat diperlukan untuk kesehatan Anda. Ini sangat membantu saya karena saya selalu lupa berdiri dan terlalu banyak ketegangan di leher dan pinggang saya setelah lama duduk di depan laptop. Satu-satunya ketidaknyamanan adalah ketika Anda melakukan sesuatu dengan proses yang berkelanjutan, sesi 25 menit mungkin mengganggu Anda dan bahkan membuang lebih banyak waktu untuk kembali ke keadaan fokus. Dalam hal ini, saya akan merekomendasikan Anda untuk memperpanjang waktu jam tomat dengan tepat. Ingatlah untuk memperpanjang waktu istirahat juga. Biasanya perbandingan waktu pemfokusan dan istirahat adalah 5: 1 dengan waktu pemfokusan kurang dari 50 menit. Tujuan dari metode jam tomat adalah untuk menumbuhkan kemampuan fokus. Oleh karena itu, Anda tidak perlu membidik jumlah atau panjang jam tomat di awal.
2. Belajar dengan teman Anda — dari jarak jauh, tentu saja
Tinggal sendiri cenderung membuat Anda terisolasi dan kurang termotivasi untuk menyelesaikan tujuan Anda. Saya ingin merekomendasikan Anda untuk mengundang seseorang untuk belajar bersama. Saya telah bertemu dengan teman-teman saya di Zoom setelah karantina dimulai. Kami berdua membuka kamera dan membungkam diri sendiri agar tidak terganggu oleh satu sama lain.
4. Jangan membuat diri Anda stres
Kadang-kadang terjadi pada saya ketika saya terlambat dari jadwal atau hanya memiliki sedikit hal yang diperiksa di daftar tugas. Jangan merasa bersalah atau terlalu menyalahkan diri sendiri jika Anda tidak cukup efektif. Sebaliknya, akan lebih baik untuk merefleksikan jadwal Anda untuk melihat apakah itu dapat dicapai atau sesuai dengan gaya belajar Anda. Mengatakan kepada diri sendiri komentar negatif pada hari Anda tidak akan meningkatkan diri dan mungkin memengaruhi sikap Anda terhadap hari esok, yang bahkan menurunkan efisiensi Anda.
5. Pikirkanlah, jangan khawatir tentang itu
Saat Anda membaca blog ini, tunjukkan tiga hal yang paling Anda khawatirkan akhir-akhir ini. Pikirkan saat-saat Anda merasa stres karena hal-hal ini dan tanyakan pada diri Anda sendiri: Apakah saya benar-benar mencari solusi pada saat-saat itu? Apakah saya benar-benar merencanakan sesuatu? Sebenarnya, kebanyakan orang hanya mengkhawatirkan daripada berpikir. Beberapa minggu yang lalu saya mengalami masa-masa stres untuk "memikirkan" transfer, perubahan jurusan, karir masa depan saya, dll. Namun ternyata masa sulit itu sebenarnya tidak ada kaitannya dengan kenyataan melainkan membebani diri sendiri. Jika Anda mengalami proses serupa, ingat: pikirkanlah, jangan khawatir.
---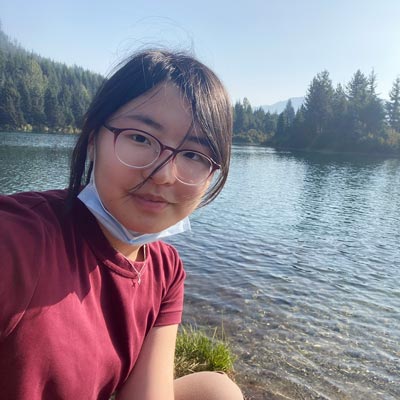 Hao Liu datang ke Bellevue College pada musim gugur 2019. Dia suka menyaksikan matahari terbit dan terbenam dan menjelajahi berbagai lanskap di negara bagian.