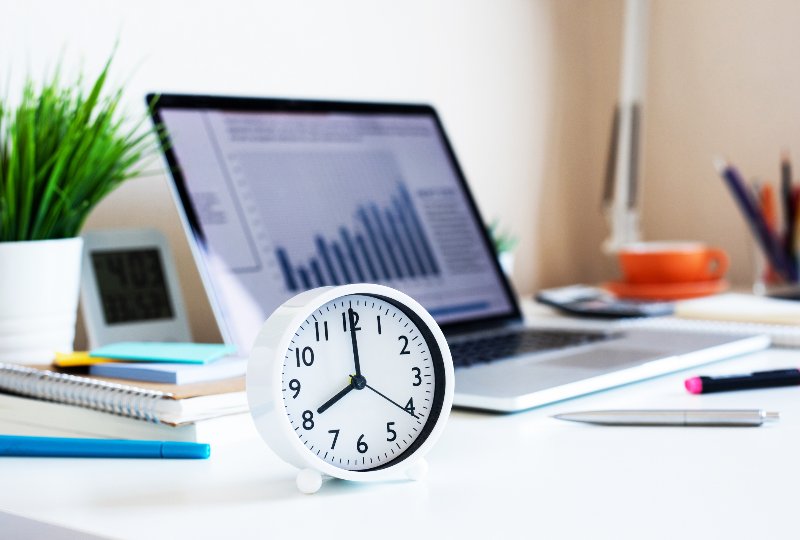 In our effort to bring good content to as many people as possible the text in this blog post has been machine translated so please excuse any mistakes. Thank you!
Par Hao Liu
Cela fait déjà 8 mois que le Collège Bellevue est officiellement passé en ligne. Pendant ce temps, j'ai trouvé que le plus difficile était de garder une trace de mes journées et d'utiliser le temps efficacement. Pour moi, aller tous les jours à différents endroits pouvait diviser le temps écoulé en différentes sections et dans chaque section, il y avait toujours une priorité pour les choses qui se passaient à cet endroit. Cela signifie que je pourrais avoir un temps fixe pour faire une chose spécifique. Par exemple, j'avais l'habitude de mémoriser de nouveaux mots pendant le trajet de la maison au campus. Chaque jour, alors que j'attendais à l'arrêt de bus, je savais clairement qu'il était temps de ne rien faire d'autre que d'apprendre de nouveaux mots. En arrivant en classe, je saurais que c'est l'heure des devoirs; assis à la cafétéria, je saurais que c'est le temps de se reposer avec des amis; arriver au programme étudiant, c'est l'heure du club.
Cependant, être coincé dans la même pièce perturbait un tel sens du rythme. Si vous êtes confronté au même type d'incertitude et que vous espérez trouver un horaire plus sain et plus productif, voici quelques conseils pour vous.
1. Temps de préparation avant de plonger dans votre emploi du temps
Je trouve très utile de me préparer devant le bureau quelques minutes avant le début du cours visuel. Parce que ça me rappelle "hé, plus de textos, plus de glissement." De plus, c'est le bon moment pour faire une liste de choses à faire pour la journée.
2. Horloge à tomates
L'horloge à tomates est une méthode de travail pour vous aider à gérer votre productivité et votre attention. Cela fonctionne lorsque vous passez une période de temps comme 25 minutes à vous concentrer sur une seule tâche spécifique et à vous reposer à la fin de chaque période. En faisant cela, vous ne serez pas accablé par plusieurs choses sur la liste des choses à faire en même temps. De plus, cela vous rappelle de faire une pause régulièrement, ce qui est bien nécessaire pour votre santé. Cela m'a beaucoup aidé parce que j'ai toujours oublié de me lever et que j'avais trop de tension dans le cou et la taille après une longue période assise devant l'ordinateur portable. Le seul inconvénient est que lorsque vous faites quelque chose avec un processus continu, la session de 25 minutes peut vous interrompre et même perdre plus de temps pour vous remettre à l'état de concentration. Dans ce cas, je vous recommanderais de prolonger de manière appropriée l'heure de l'horloge de la tomate. N'oubliez pas de prolonger également le temps de repos. Habituellement, le rapport de temps de mise au point et de repos est de 5: 1 avec le temps de mise au point inférieur à 50 minutes. Le but de la méthode de l'horloge à tomates est de cultiver la capacité de concentration. Par conséquent, vous n'avez pas besoin de viser le nombre ou la longueur de l'horloge de la tomate au début.
2. Étudiez avec votre ami - à distance, bien sûr
Rester seul a tendance à vous rendre isolé et moins motivé à atteindre vos objectifs. Je veux vous recommander d'inviter quelqu'un à étudier ensemble. J'ai rencontré mes amis sur Zoom après le début de la quarantaine. Nous ouvrons tous les deux la caméra et nous coupons le son afin de ne pas être distraits l'un par l'autre.
4. Ne vous stressez pas
Cela m'arrive parfois lorsque je suis en retard sur le calendrier ou que je ne vérifie que peu de choses sur la liste des choses à faire. Ne vous sentez pas coupable ou ne vous blâmez pas trop si vous n'êtes pas assez efficace. Au lieu de cela, il serait préférable de réfléchir à votre emploi du temps pour voir s'il est réalisable ou s'il correspond à votre style d'apprentissage. Se dire des commentaires négatifs sur votre journée ne vous stimulerait pas et pourrait affecter votre attitude envers demain, ce qui réduirait même votre efficacité.
5. Pensez-y, ne vous inquiétez pas
Lorsque vous lisez ce blog, pensez à trois choses qui vous inquiètent le plus récemment. Pensez aux moments où vous vous sentez stressé à cause de ces choses et demandez-vous: est-ce que j'ai vraiment trouvé les solutions à ces moments-là? Étais-je vraiment en train de planifier les choses? La vérité est que la plupart des gens s'inquiètent au lieu de réfléchir. Il y a quelques semaines, j'ai vécu une période stressante pour «penser» au transfert, au changement de majeur, à ma future carrière, etc. Si vous rencontrez un processus similaire, rappelez-vous: pensez-y, ne vous inquiétez pas.
---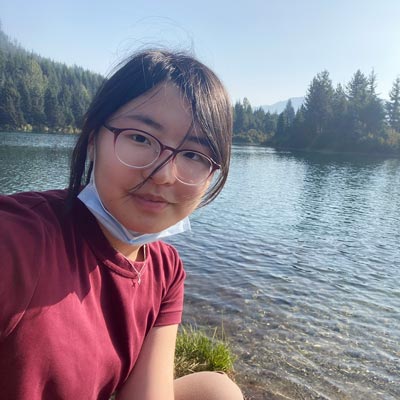 Hao Liu est arrivée au Collège Bellevue à l'automne 2019. Elle aime regarder le lever et le coucher du soleil et explorer différents paysages de l'État.