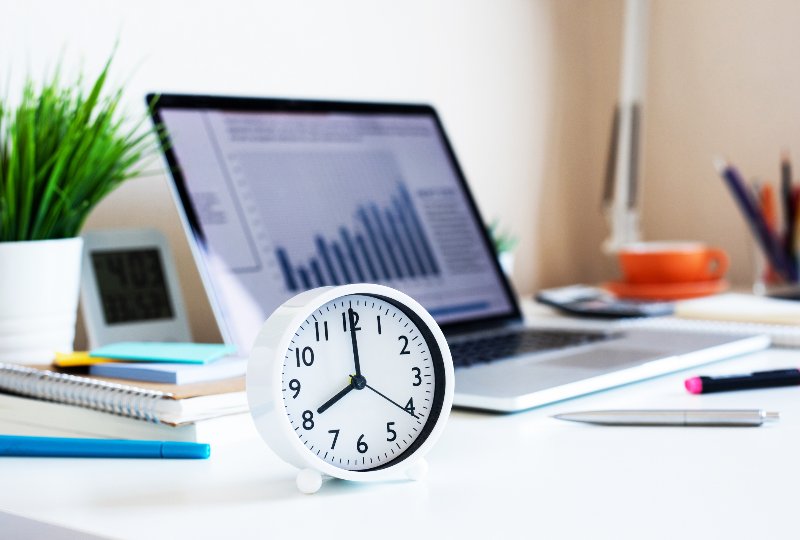 In our effort to bring good content to as many people as possible the text in this blog post has been machine translated so please excuse any mistakes. Thank you!
Por Hao Liu
Ya han pasado 8 meses desde que Bellevue College hizo oficialmente el cambio a Internet. Durante este tiempo, encontré que lo más desafiante es hacer un seguimiento de mis días y usar el tiempo de manera efectiva. Para mí, ir todos los días a diferentes lugares podía dividir el flujo de tiempo en diferentes secciones y en cada sección siempre había una prioridad para las cosas que sucedían en ese lugar. Esto significa que podría tener un tiempo fijo para hacer una cosa específica. Por ejemplo, solía memorizar palabras nuevas durante el viaje de casa al campus. Todos los días, cuando esperaba en la parada del autobús, podía saber claramente que era el momento de no hacer nada más que aprender nuevas palabras. Al llegar al aula, sabría que es hora de hacer las tareas escolares; sentado en la cafetería, sabría que es tiempo de descanso con amigos; Llegando al programa de estudiantes, es hora del club.
Sin embargo, estar atrapado en la misma habitación interrumpió ese sentido del ritmo. Si se enfrenta al mismo tipo de incertidumbre y espera encontrar un horario más saludable y productivo, aquí hay algunos consejos para usted.
1. Tiempo de preparación antes de sumergirse en su horario
Me resulta muy útil prepararme frente al escritorio un par de minutos antes de que comience la clase visual. Porque me recuerda "oye, no más mensajes de texto, no más deslizar". Además, es un buen momento para hacer una lista de tareas del día.
2. Reloj de tomate
El reloj de tomate es un método de trabajo para ayudar a administrar su productividad y atención. Funciona mientras pasas un período de tiempo como 25 minutos enfocándote en una sola tarea específica y descansando al final de cada período. Al hacer esto, no se verá agobiado por varias cosas en la lista de tareas al mismo tiempo. Además, te recuerda que debes hacer una pausa con regularidad, lo cual es bastante necesario para tu salud. Me ha ayudado mucho porque siempre me olvidaba de ponerme de pie y tenía demasiada tensión en el cuello y la cintura después de mucho tiempo sentado frente al portátil. El único inconveniente es que cuando estás haciendo algo con un proceso continuo, la sesión de 25 minutos puede interrumpirte e incluso perder más tiempo para volver al estado de concentración. En ese caso, le recomendaría extender el tiempo del reloj de tomate de manera adecuada. Recuerda extender también el tiempo de descanso. Por lo general, la relación de tiempo de enfoque y reposo es de 5: 1 con un tiempo de enfoque inferior a 50 minutos. El propósito del método del reloj del tomate es cultivar la capacidad de enfoque. Por lo tanto, no es necesario apuntar al número o la longitud del reloj de tomate al principio.
2. Estudie con su amigo, de forma remota, por supuesto
Quedarte solo tiende a aislarte y a sentirte menos motivado para lograr tus objetivos. Quiero recomendarte que invites a alguien a estudiar juntos. Me he estado reuniendo con mis amigos en Zoom después de que comenzó la cuarentena. Ambos abrimos la cámara y nos silenciamos para no distraernos.
4. No te estreses
A veces me sucede cuando me atraso en el horario o solo tengo algunas cosas marcadas en la lista de tareas pendientes. No se sienta culpable ni se culpe demasiado si no es lo suficientemente eficaz. En cambio, sería mejor reflexionar sobre su horario para ver si es alcanzable o se ajusta a su estilo de aprendizaje. Decirse comentarios negativos en su día no lo impulsará y podría afectar su actitud hacia el mañana, lo que incluso reducirá su eficiencia.
5. Piense en ello, no se preocupe
Cuando esté leyendo este blog, piense en tres cosas que le hayan preocupado más recientemente. Piense en los momentos en los que se siente estresado por estas cosas y pregúntese: ¿Estaba realmente averiguando las soluciones en esos momentos? ¿De verdad estaba planeando las cosas? La verdad es que la mayoría de las personas se preocupan en lugar de pensar. Hace un par de semanas experimenté un momento estresante para "pensar" en el traslado, el cambio de especialidad, mi futura carrera, etc. Pero resultó que el momento difícil en realidad no tenía nada que ver con la realidad sino con una carga para mí. Si está experimentando un proceso similar, recuerde: piénselo, no se preocupe.
---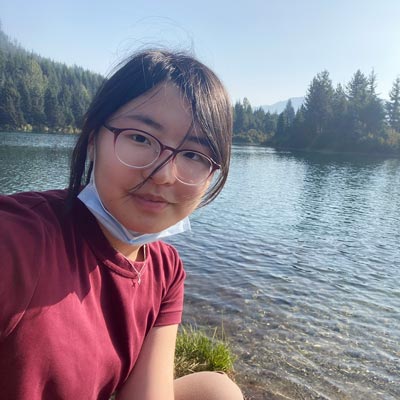 Hao Liu llegó a Bellevue College en el otoño de 2019. Le gusta ver el amanecer y el atardecer y explorar diferentes paisajes del estado.