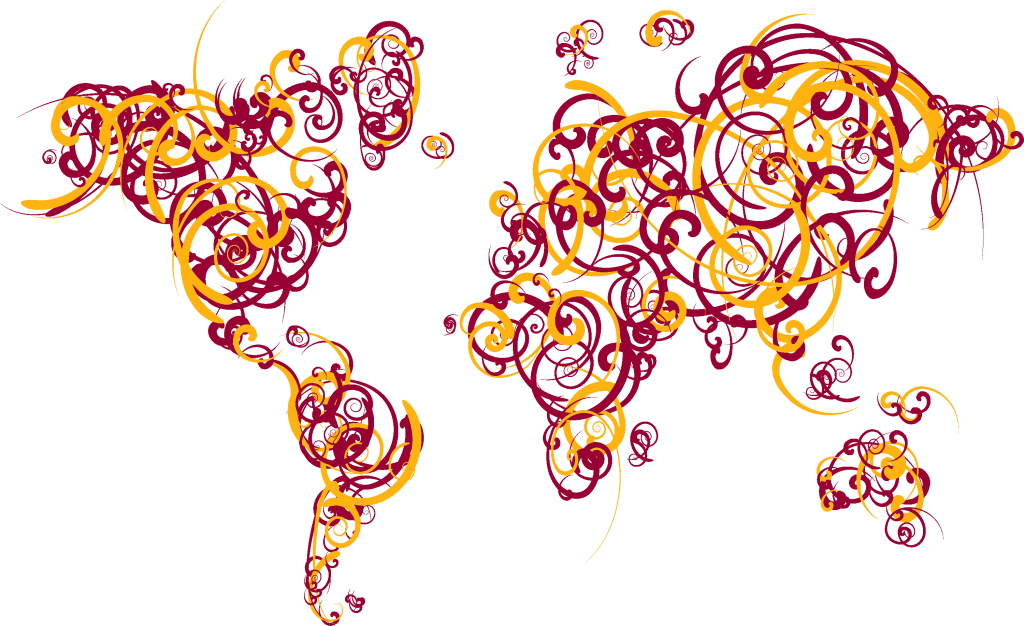 In our effort to bring good content to as many people as possible the text in this blog post has been machine translated so please excuse any mistakes. Thank you!
[caption id="attachment_325" align="aligncenter" width="640" caption="by Arizona State University "][/caption] Something is abuzz this week on U.S. campuses. Soccer balls are flying in Florida. Chinese dumplings are being made in Michigan. And most impressive, a Feast of Nations for 2,000 in Minnesota! It is International Education Week. The U.S. Department of State and U.S. Department of Education have devoted this week since 2000, to recognize "international exchange" among the U.S. and other nations. It is a celebration of shared cultures and intellect. Secretary of State, Hillary Rodham Clinton shared a message about this week. Listen to it here. Many universities and colleges across the U.S. are celebrating their international students with a week of celebration. "Making Global Connections" is the theme that is inspiring many events on the University of Florida campus. There will be a bowling competition, awards distributed, and many other fun events. Read more about it here. Western Michigan University has an exciting, if not jam packed, week ahead. Everything from instructional classes for traditional Chinese dance, to Russian contemporary art, to an Indian dance performance! And one can not forget the food. The university's international clubs will be dishing out the cuisine of their homeland. Yum. Read more about it here. The University of California, San Diego, will be holding their six annual International Education Week. Former astronaut, Candace Kohl, PhD, will be the keynote speaker. Peace through international exchange will be one of her topics of discussion. Hips will be shaking to Cuban salsa and Hawaiian dance which will conclude the week of festivities. Lynn C. Anderson, UC San Diego's dean of International Education, said this about this week's celebration:
"As the university celebrates 50 years of achieving the extraordinary, it's important to recognize our accomplishments hosting international students and scholars annually."
See what other schools are doing: Arizona State University, right
here
. San Francisco State University, right
here
.