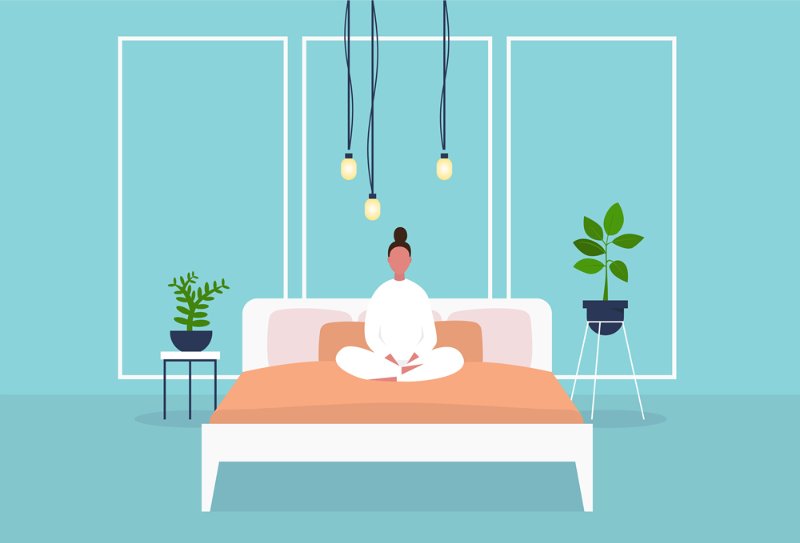 In our effort to bring good content to as many people as possible the text in this blog post has been machine translated so please excuse any mistakes. Thank you!
Por Le Bao Khanh Mai
Na semana passada, participei de um workshop chamado "Conscientização sobre saúde mental". Aprendi muito com aquele evento e agora gostaria de compartilhar com todos os alunos. Se você está lutando com sua saúde mental durante esta pandemia, por favor, dê uma olhada!
Gerenciamento de tempo:
Como a maioria das universidades e faculdades se transformam em aulas online, nossa programação tem um grande impacto. Com base na minha experiência pessoal, posso assistir a uma palestra de gravação do Zoom na minha cama em vez de ir para a escola. Além disso, todas as minhas tarefas devem ser enviadas online com uma data de vencimento virtual, então eu não uso mais um calendário de papel para controlar meus prazos. Em vez disso, eu uso o Google Agenda ou calendário no meu Canvas.
No início, pensei que teria mais tempo para fazer minha lição de casa e aprender com mais eficácia, já que posso assistir à palestra gravada várias vezes. No entanto, até o meu semestre, procrastinei muito. Normalmente coloco todo o trabalho na data prevista. Em algum momento, também esqueci de enviar meus trabalhos na data de vencimento. Este problema me ocorreu porque sempre acho que ainda tenho muito tempo para fazer tudo. Adiei meu trabalho até as datas de vencimento. Olhando para trás em minhas transcrições, posso ver que tenho mais trabalhos tardios neste semestre do outono do que no meu semestre de primavera. Foi um alarme vermelho para mim quando me esqueci de fazer meu trabalho de pesquisa em biologia! Felizmente, entrei em contato com minha professora e ela estendeu o prazo para mim.
Para me livrar da procrastinação, procuro as próximas tarefas e as termino o mais rápido possível (geralmente três dias antes do prazo). E sempre que via alguma nova tarefa, tentava o meu melhor para fazer isso imediatamente. Por último, mas não menos importante, um dia antes do prazo, verifico todos os meus deveres de casa para ter certeza de que os concluí. Eu sei que vai ser difícil no começo, mas se você continuar repetindo depois de duas semanas, você verá a melhora.
Rotina diária:
Como não tenho cursos presenciais, não preciso acordar cedo ou ir para a aula. Depois de um mês, comecei a ficar acordado até tarde da noite e acordar tarde da manhã. Eu levantava às 9 da manhã nos dias de semana e às 11 da manhã nos fins de semana, o que nunca aconteceu comigo antes. Às vezes, eu sentia sono durante o dia, mas tornava-me ativo por volta da meia-noite. Acordei tarde porque não notei pequenas mudanças na minha rotina diária. Verifiquei meu feed de notícias das 23h às 12h e, às 2h, ainda estava no telefone.
Depois de participar do workshop, reiniciei minha programação diária. Começo a caminhar 5 milhas por semana e preparo o café da manhã. Além disso, pratico desligar dispositivos elétricos, como meu laptop e telefone, quando vou para a cama. Uma coisa surpreendente é que começo a meditar 5 minutos por dia. Depois de duas semanas, me sinto calmo e relaxado. Minha memória está melhorando e aprendo novos conceitos mais rápido. Com essa experiência, tenho uma lição para nunca subestimar pequenas mudanças em nossas vidas porque seus impactos podem ser enormes no futuro.
Em suma, acredito que ninguém pode viver sua vida. Nossa ação hoje irá decidir seu destino no futuro. Portanto, precisamos ser cautelosos com todas as pequenas mudanças que acontecem durante sua vida. Esteja atento, seja flexível para mudar.
---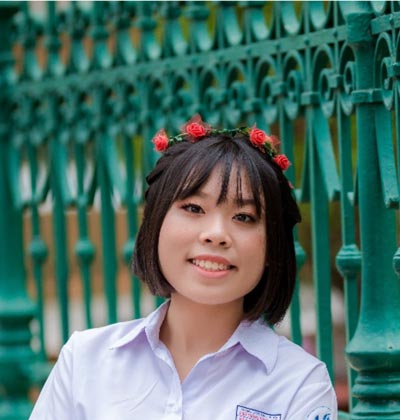 Le Bao Khanh Mai, do Vietnã, é um estudante internacional que estuda ciências biomédicas noHillsborough Community College, na Flórida. Ela adora correr e assistir filmes.