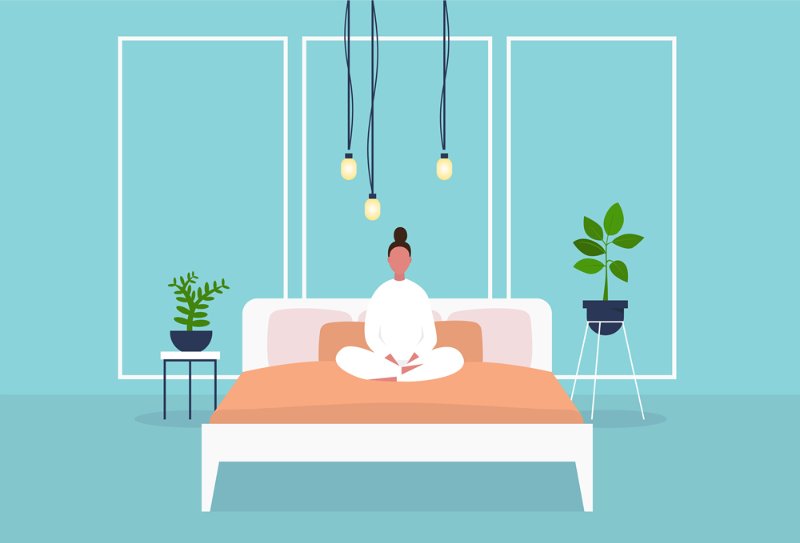 In our effort to bring good content to as many people as possible the text in this blog post has been machine translated so please excuse any mistakes. Thank you!
Par Le Bao Khanh Mai
La semaine dernière, j'ai assisté à un atelier intitulé «Sensibilisation à la santé mentale». J'avais beaucoup appris de cet événement et j'aimerais maintenant le partager avec chaque étudiant. Si vous avez des problèmes de santé mentale pendant cette pandémie, jetez un œil!
Gestion du temps:
Étant donné que la plupart des universités et collèges se transforment en cours en ligne, notre emploi du temps a un impact énorme. D'après mon expérience personnelle, je peux regarder une conférence avec enregistrement Zoom dans mon lit au lieu d'aller à l'école. De plus, toutes mes missions doivent être soumises en ligne avec une date d'échéance virtuelle, donc je n'utilise plus de calendrier papier pour garder une trace de mes délais. À la place, j'utilise Google Agenda ou Google Agenda sur mon Canvas.
Au début, je pensais que j'aurais plus de temps pour travailler sur mes devoirs et apprendre plus efficacement puisque je peux regarder la conférence enregistrée plusieurs fois. Cependant, jusqu'à la mi-session, j'ai beaucoup tergiversé. Je mets généralement tout le travail à ma date d'échéance. À un moment donné, j'ai également oublié de soumettre mes papiers à la date d'échéance. Ce problème m'est venu parce que je pense toujours que j'ai encore beaucoup de temps pour tout faire. J'ai reporté mon travail aux échéances. En regardant mes relevés de notes, je peux voir que j'ai plus de travail en retard dans ce semestre d'automne que mon trimestre de printemps. C'était une alarme rouge pour moi quand j'ai oublié de faire mon article de recherche en biologie! Heureusement, j'avais contacté mon professeur et elle a prolongé la date d'échéance pour moi.
Pour me débarrasser de la procrastination, je recherche les missions à venir et les termine le plus tôt possible (généralement trois jours avant les dates limites). Et chaque fois que je voyais de nouvelles tâches, je faisais de mon mieux pour le faire tout de suite. Enfin, un jour avant la date limite, je vérifie tous mes devoirs pour m'assurer que je les ai tous terminés. Je sais que ce sera difficile au début, mais si vous continuez à le répéter après deux semaines, vous verrez une amélioration.
Routine quotidienne:
Comme je n'ai pas de cours en personne, je n'ai pas besoin de me lever tôt ou d'aller en cours. Au bout d'un mois, j'ai commencé à rester éveillé tard le soir et à me réveiller tard le matin. Je me suis levé à 9 heures en semaine et à 11 heures le week-end, ce qui ne m'est jamais arrivé auparavant. Parfois, je me sentais somnolent pendant la journée, mais je suis devenu actif vers minuit. La raison pour laquelle je me suis levé tard est que je n'ai pas remarqué de petits changements dans ma routine quotidienne. J'ai vérifié mon fil d'actualité de 23h à 12h, puis à 2h du matin j'étais toujours sur mon téléphone.
Après avoir assisté à l'atelier, j'ai réinitialisé mon horaire quotidien. Je commence à faire une marche de 8 km par semaine et à préparer le petit-déjeuner. De plus, je m'entraîne à éteindre les appareils électriques tels que mon ordinateur portable et mon téléphone lorsque je vais me coucher. Une chose surprenante est que je commence à méditer 5 minutes par jour. Après deux semaines, je me sens calme et détendu. Ma mémoire s'améliore et j'apprends plus rapidement de nouveaux concepts. De cette expérience, j'ai une leçon à ne jamais sous-estimer les petits changements dans nos vies, car leurs impacts pourraient être énormes à l'avenir.
Bref, je crois que personne ne peut vivre votre vie. Notre action d'aujourd'hui décidera de votre destination à l'avenir. Nous devons donc être prudents à propos de chaque petit changement qui se produira au cours de votre vie. Soyez attentif, soyez flexible pour changer.
---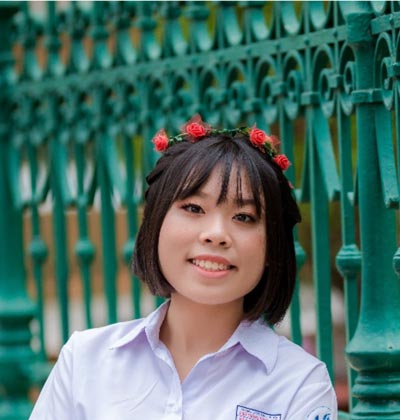 Le Bao Khanh Mai du Viet Nam est un étudiant international qui étudie les sciences biomédicales auHillsborough Community College en Floride. Elle adore faire du jogging et regarder des films.