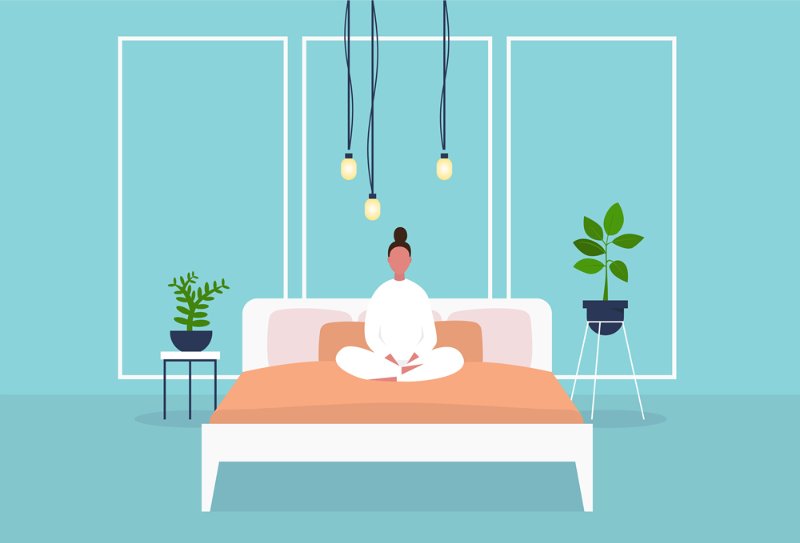 In our effort to bring good content to as many people as possible the text in this blog post has been machine translated so please excuse any mistakes. Thank you!
Por Le Bao Khanh Mai
La semana pasada, asistí a un taller llamado "Conciencia sobre la salud mental". Aprendí mucho de ese evento y ahora me gustaría compartirlo con todos los estudiantes. Si está luchando con su salud mental durante esta pandemia, ¡eche un vistazo!
Gestión del tiempo:
Dado que la mayoría de las universidades y colegios se convierten en clases en línea, nuestro horario tiene un gran impacto. Según mi experiencia personal, puedo ver una conferencia de grabación de Zoom en mi cama en lugar de ir a la escuela. Además, todas mis asignaciones deben enviarse en línea con una fecha límite virtual, por lo que ya no uso un calendario de papel para realizar un seguimiento de mis fechas límite. En su lugar, utilizo Google Calendar o el calendario en mi Canvas.
Al principio, pensé que tendría más tiempo para trabajar en mi tarea y aprender de manera más efectiva, ya que puedo ver la conferencia grabada varias veces. Sin embargo, hasta mi mitad de período, procrastiné mucho. Normalmente pongo todo el trabajo en mi fecha de parto. En algún momento, también me olvidé de enviar mis trabajos en la fecha límite. Este problema me vino porque siempre pienso que todavía tengo mucho tiempo para hacer todo. Aplacé mi trabajo hasta las fechas de vencimiento. Mirando hacia atrás en mis transcripciones, puedo ver que tengo más trabajo atrasado en este semestre de otoño que en mi período de primavera. ¡Fue una alarma roja para mí cuando me olvidé de hacer mi trabajo de investigación en biología! Afortunadamente, me había puesto en contacto con mi profesora y me extendió la fecha de vencimiento.
Para deshacerme de la procrastinación, busco las próximas asignaciones y las termino lo antes posible (generalmente tres días antes de la fecha límite). Y cada vez que veía nuevas tareas, hacía todo lo posible para hacerlo de inmediato. Por último, pero no menos importante, un día antes de la fecha límite, verifico todas mis tareas para asegurarme de que las he completado todas. Sé que será difícil al principio, pero si sigues repitiéndolo después de dos semanas, verás la mejora.
Rutina diaria:
Como no tengo cursos presenciales, no tengo que levantarme temprano ni ir a clases. Después de un mes, comencé a quedarme despierto hasta tarde en la noche y a despertarme tarde en la mañana. Me levantaba a las 9 de la mañana de lunes a viernes y a las 11 de la mañana los fines de semana, lo que nunca me había pasado. A veces, me sentía somnoliento durante el día, pero me activaba alrededor de la medianoche. La razón por la que me levanté tarde es que no noté pequeños cambios en mi rutina diaria. Revisé mi suministro de noticias de 11 pm a 12, y luego a las 2 am todavía estaba en mi teléfono.
Después de asistir al taller, reinicié mi horario diario. Empiezo a caminar 5 millas por semana y preparo el desayuno. Además, practico apagar dispositivos eléctricos como mi computadora portátil y mi teléfono cuando me acuesto. Una cosa sorprendente es que empiezo a meditar 5 minutos al día. Después de dos semanas, me siento tranquilo y relajado. Mi memoria está mejorando y aprendo nuevos conceptos más rápido. De esta experiencia, tengo la lección de nunca subestimar los pequeños cambios en nuestras vidas porque sus impactos podrían ser enormes en el futuro.
En resumen, creo que nadie puede vivir tu vida. Nuestra acción de hoy decidirá su destino en el futuro. Por lo tanto, debemos tener cuidado con cada pequeño cambio que suceda durante su vida. Sea consciente, sea flexible para cambiar.
---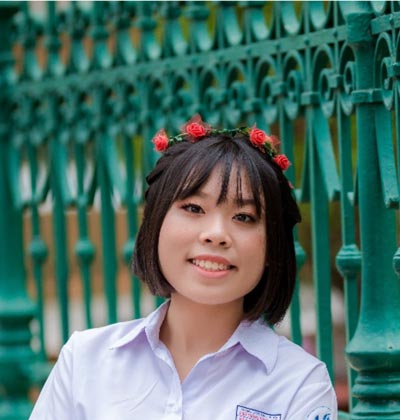 Le Bao Khanh Mai de Vietnam es un estudiante internacional que estudia ciencias biomédicas enHillsborough Community College en Florida. Le encanta correr y ver películas.