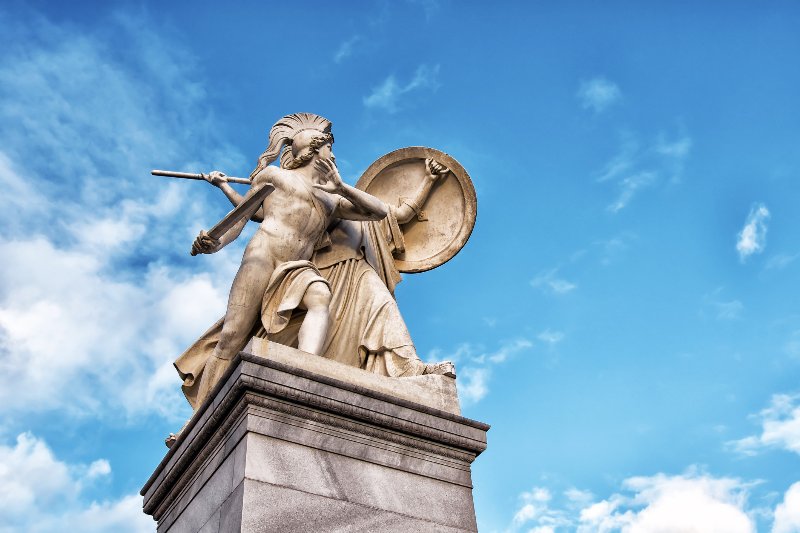 In our effort to bring good content to as many people as possible the text in this blog post has been machine translated so please excuse any mistakes. Thank you!
Miguel Angel Cornelio Martínez tarafından
University of Texas at Austin'de (UT Austin) yurtdışında üniversite eğitimime başladığımdan bir ay sonra, üniversitenin benim için oldukça iyi ve kolay olduğunu söylemeliyim. Önceki yazılarımı takip ediyorsanız, beklediğim gibi üniversiteye başlamadığımı zaten biliyor olabilirsiniz; Şu anda ilk sömestrimi tamamen çevrimiçi olarak okuyorum. Neden tek bir yüz yüze dersim olmadığının tam bir hikayesi var, ama bu başka bir hikaye. Bu sefer, bir aylık sıkı çalışma ve birkaç saatlik stresten sonra, şimdiye kadarki üniversite deneyimimi paylaşmak istiyorum. Dört hafta, ana dalımın tamamlaması gereken 9 yarıyılla karşılaştırıldığında kısa bir süre gibi gelebilir, ama aslında bu haftalarda pek çok şey oldu.
Birincisi ve en önemlisi, kurslarımdan edindiğim bilgi kesinlikle en çok vurgulamak istediğim özelliktir. Şu anda beş kursa kaydoldum ve hocalarımdan ve öğretim asistanlarından ve bize verdikleri kurslardan tonlarca bilgi öğrendim. Beklendiği gibi, en çok sevdiğim ders Mikroekonomiye Giriş, çünkü ana dalım ekonomi; ancak, geçen haftadan bu yana kursun zaman ve çaba açısından gittikçe daha fazla talep edildiğini kabul etmeliyim.
Gerçekten sevdiğim bir başka ders de Klasik Mitolojiye Giriş dersidir, burada sınıfın başlığının da belirttiği üzere, çoğunlukla klasik şiirleri gördük ve o dönemdeki en popüler kahramanları ve yön değiştiren en önemli olayları tanıdık. tarihin. Bu eşzamansız sınıf, modüllerin her hafta tamamlanmasını ve modüllerin dersleri sırasında gördüklerimizle ilgili sınavların sunulmasını gerektirir. Önceki özellikten bahsetmiştim çünkü dönem başında Mitoloji dersimi öğretim yöntemi nedeniyle beğenmeyeceğimi düşünmüştüm; yine de, neredeyse 2 ay sonra kendi hızıma göre dersler konusunda yanlış bir anlayışım olduğunu fark ettim. Programımı planlarken hala hatırlıyorum ve bu kursun ihtiyacım olan bir gereksinimi karşılamak için seçebileceğim birçok seçenekten biri olduğunu gördüm ve şüphesiz Mitolojiyi seçtim çünkü çocukluğumdan beri her tür tarihi efsaneyi sevdim , hikayeler ve eski karakterler, bu yüzden bu kursu bulmak benim onu eklemem için bir işaret gibiydi. Diğer derslerimle ilgili olarak, bunlar oldukça iyi gitti ve şimdiye kadar sağlam notlar aldım; Bu haftalarda sergilediğim performanstan gerçekten memnunum.
Dahası, ara sınavların ilk haftasını üniversitede öğrendiğim bir başka önemli özellik olarak görüyorum. Sadece İngilizce çalışarak geçen bir akademik yılın ardından, gerçek sınavlara çalışma becerilerim gibi hissettim, çünkü ara sınavlar geldiğinde gerçek ve zorlu sınavlar gitmişti; Saatlerce ders çalışmayı ve bilgisayarımın önünde nasıl geçirileceğini unutmuş gibiydim. İlk ara sınavım Calculus'du ve bu sınav için çalışmak kesinlikle bir üst zorluk seviyesiydi. Hâlâ konsantre olamadığımı hatırlıyorum - kendimi odama kilitlememe rağmen telefonumu kapattım ve ailemden yokmuşum gibi davranmalarını istedim - birkaç saat sonra gerçekten kendime kızdım çünkü öyle görünüyordu Sanki hiç ilerlemiyormuşum gibi.

Şimdi bu deneyimi yaşadığıma göre, size ve hatta kendime, gelecekteki değerlendirmeler için bir tavsiye vermek istiyorum. Yaptığım en büyük hata, çalışma saatimi son güne kadar bırakmaktı ve çalışacak çok şey olmasa da, bir konuyu gözden geçirip aynı süreci defalarca tekrarlamaya çalışmak en yorucuydu. Bu yüzden buradaki tavsiyem ve sizi gerçekten pratik yapmaya teşvik ediyorum, sınavdan birkaç gün önce çalışmaya başlamanız, 4-6 gün önce iyi bir puan almanız iyi bir anlaşma gibi geliyor, eğer bunlardan biriyseniz. İyi bir ortamda olmak, okurken göz önünde bulundurulması gereken kritik bir konudur. Rahatlatıcı, tanıdık ve çok kalabalık olmayan bir yer bulmanız gerekiyor. Ek olarak, öğrencilerin verimli bir şekilde çalışmak için kullandıkları birçok teknik vardır. Şahsen, 25 dakikalık sıkı çalışma ve ondan sonra beş dakikalık küçük bir mola vermekten oluşan Pomodoro tekniğini seviyorum. İşiniz bitene kadar aynı zaman aralığını tekrarlayın. Okuldaki akıl hocamla tanışmadan önce, belirli çalışma tekniklerini kullanma fikrini desteklemiyordum, ama şimdi yanıldığımı kanıtladım.
Sonuç olarak, üniversite şimdiye kadar sürprizlerle, deneyimlerle, yükseklerle, alçlarla ve en önemlisi hatalarla dolu inanılmaz bir yolculuk oldu. Üniversitede bulunduğum kısa süre boyunca, kişiliğime olumlu etkisi olan bir dizi hatadan ders aldım ve bunlar beni daha iyi bir öğrenci olmaya götürdü. Şimdi, en azından söyleyebileceğim, çok minnettarım çünkü bu harika kurumda çalışma fırsatım var ve kesinlikle buna layık olacağım.
Tarih Yazalım!
---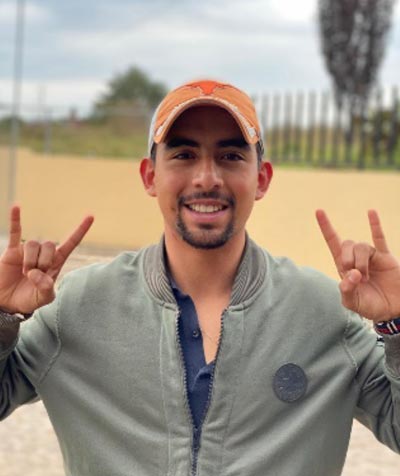 Mexico City, Meksika'dan Miguel Angel Cornelio Martínez , Austin'deki Texas Üniversitesi'nde okuyor. Miguel, Austin'i yurtdışında okumak için harika bir şehir olarak görüyor ve yeşil parklarında vakit geçirmekten hoşlanıyor.