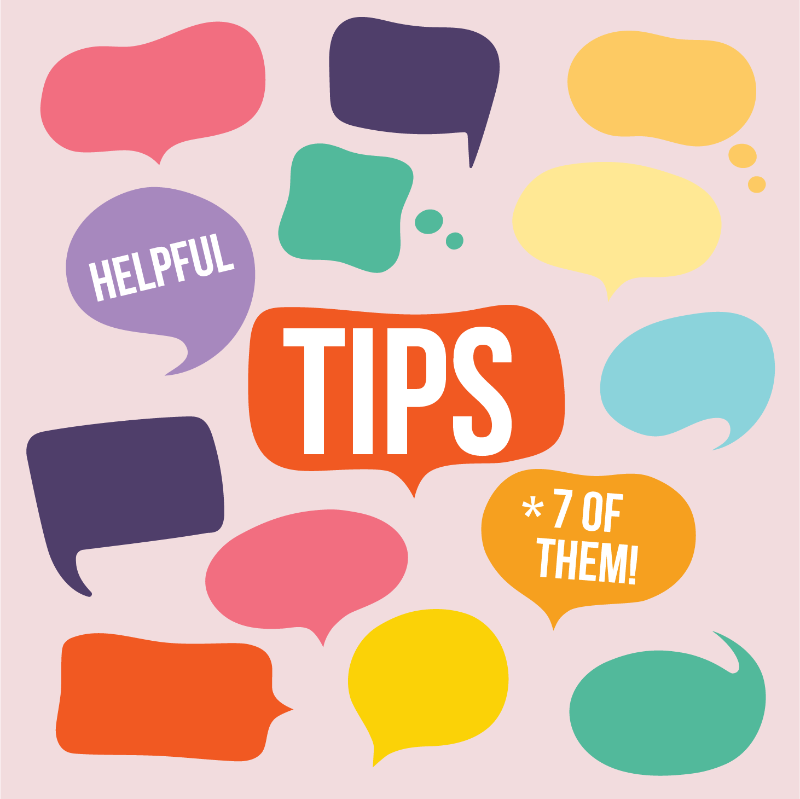 In our effort to bring good content to as many people as possible the text in this blog post has been machine translated so please excuse any mistakes. Thank you!
Rachel Gelabale tarafından
Artık üniversite hayatına oldukça aşina olduğumu düşünüyorum. Şu anda Genesee Community College (GCC) ikinci sınıf öğrencisiyim. Bunun dışında kolejde yarı zamanlı çalışıyorum ve aynı zamanda konut danışmanıyım. Yerleşik bir danışman / asistan, öğrenci yurtlarında yaşayan ve öğrencileri, öğretim görevlilerini ve personeli içeren çeşitli bir öğrenci topluluğu içinde programlar ve deneyimler oluşturarak öğrencilerin akademik başarısını, sosyal gelişimini ve kişisel gelişimini desteklemeye yardımcı olan bir öğrencidir. Bu yüzden, üniversitenin yapılması ve yapılmaması gerekenlere gelince, bazı püf noktaları öğrendim ve bunları sizinle paylaşacağım. Bu ipuçları, yaşadığım ve tanık olduğum şeylere dayanmaktadır.
1. Okul Malzemeleri Satın Almak? (Denize düşmeyin !!)
Okul malzemeleri için alışveriş yapmanın eğlenceli olabileceğini bilsem de, bir sürü şeyi hemen satın almamalısın (veya dönem başında). Ders kitaplarınızı almaya gelince, her konunun birinci sınıfına gelene kadar beklemenizi öneririm. Profesörler, öğrencilerin satın almaları gereken müfredat ve malzemeler hakkında konuşmak için genellikle sınıfın ilk gününü alır. Bir ders kitabı edinmenin en ucuz yolları, onu kiralamak, ikinci el bir kitap satın almak veya okul kütüphanesinde olup olmadığını kontrol etmektir.
2. Profesörünüzü Tanıyın
Size profesörünüzle Facebook arkadaşı olmanızı söylemiyorum, ama size profesöre ve öğretecekleri sınıfa ilgi göstermenizi söylüyorum. Profesörler size yardım etmek için oradalar, bu yüzden konuya ne kadar ilgi gösterirseniz, size yardım etmeye o kadar istekli olacaklardır. Bunu ofis saatlerine katılarak yapabilirsiniz. Bu süre zarfında profesörünüze sınıfta işlenen bir konu hakkında sorular sorabilir veya size bir şeyi açıklayabilirsiniz.
3. Arkadaş Edin
Üniversite, yeni insanlarla tanışma ve arkadaş edinme zamanıdır. Onları yapmaktan veya kaybetmekten korkmayın. Üniversite hayatınızı atlatmak için biraz pozitif enerjiye ihtiyacınız olacak. Yani üniversiteye gitmeden önce, üniversite deneyiminizden ne istediğinizi belirleyin ve arkadaşlarınızı akıllıca seçin.
4. Katılın
Üniversitenizdeki faaliyetlere katılmak veya kulüplere katılmak, üniversite deneyiminizi çok daha iyi hale getirecektir. GCC, öğrencilerin katılabileceği çok çeşitli kulüplere sahiptir. Geçmişte Ceza Adalet Kulübü ve Öğrenci Devlet Kulübüne katıldım. Diğer öğrencilerle tanışacak, öğrenecek ve kesinlikle eğleneceksiniz.
5. Oda Arkadaşı Sorunu? Sözleşme yapmak!
Yurtlarda yaşamayı planlıyorsanız, bir oda arkadaşı anlaşması yapmanızı şiddetle tavsiye ederim. Oda arkadaşı sözleşmesi, siz ve oda arkadaşlarınızın oturup yurt / apartman kuralları hakkında konuşmanızdır. Bir dormer ve bir konut danışmanı olarak, oda arkadaşı anlaşmazlıklarının çok olduğunu görüyorum. Oda arkadaşınızın yapmasını istemediğiniz bir şey varsa, onlara anlatmak için zaman ayırın ve not alın. Örneğin, oda arkadaşınızın yemeğinizi yemesini veya odanıza girmesini istemiyorsanız, onlara anlattığınızdan ve sözleşmeye koyduğunuzdan emin olun.
6. Fiziksel ve Ruh Sağlığınıza Dikkat Edin
Sana yalan söylemeyeceğim Üniversite kolay değildir, ancak çok stresli olması da gerekmez. Üniversite öğrencileri, bir şeyleri aşırı düşünmeleri ve çok stresli olmaları ile tanınırlar. Bir sınıfla ilgili sorun yaşıyorsanız veya birisiyle konuşmaya ihtiyacınız varsa, danışmanlık departmanına bakın. İhtiyacınız olursa sohbet etmek için her zaman oradalar. Dahası, bir spora katılmak, spor salonuna gitmek ve hatta yürüyüş yapmak, kafanızı boşaltmanın ve sağlıklı kalmanın en iyi yoludur.
7. Müfredatınızı kontrol edin.
Üniversite öğrencileri müfredatlarını unutmaya eğilimlidir. Müfredat, bir kursa ve sınıfta sizden beklenenlere rehberlik eder. Genel olarak, kurs politikalarını, kuralları ve yönetmelikleri, gerekli metinleri ve bir ödev programını içerecektir. Her ders için müfredatın çıktısını almanızı, okumanızı ve her zaman yanınızda bulundurmanızı şiddetle tavsiye ederim.
Gördüğünüz gibi çok şey öğrendim. Üniversiteye başlamak, yapılacak en heyecan verici ama korkunç şeylerden biridir. Bununla birlikte, bu ipuçlarını en başından uygulamanın, üniversite hayatınıza başarılı bir başlangıç yapmanıza yardımcı olacağına inanıyorum.
---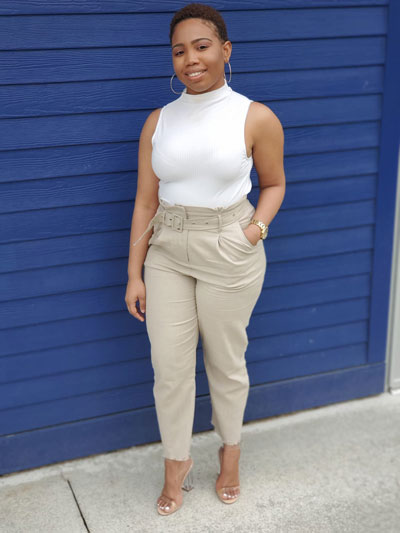 Curaçao'dan Rachel Gelabale, New York, Batavia'daki Genesee Community College'a devam ediyor.