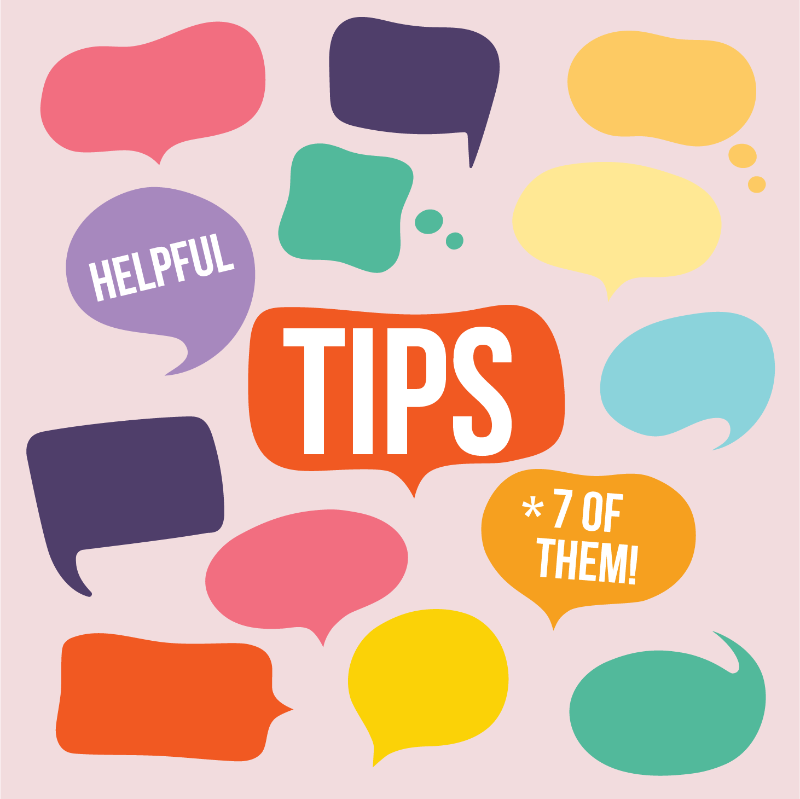 In our effort to bring good content to as many people as possible the text in this blog post has been machine translated so please excuse any mistakes. Thank you!
Por Rachel Gelabale
Eu me considero bastante familiarizado com a vida universitária agora. Atualmente, estou no segundo ano do Genesee Community College (GCC) . Além disso, trabalho meio período na faculdade e também sou orientador residente. Um conselheiro / assistente residente é um aluno que mora em residências universitárias e ajuda a apoiar o sucesso acadêmico, o desenvolvimento social e o crescimento pessoal dos alunos, criando programas e experiências dentro de uma comunidade diversificada de alunos que envolve alunos, professores e funcionários. Então, quando se trata do que fazer e não fazer na faculdade, aprendi alguns truques e vou compartilhá-los com você. Essas dicas são baseadas em coisas que experimentei e testemunhei.
1. Comprando material escolar? (Não exagere !!)
Embora eu saiba que comprar material escolar pode ser divertido, você não deve comprar um monte de coisas logo de cara (ou no início do semestre). Quando se trata de obter seus livros didáticos, sugiro que você espere até ter assistido à primeira aula de cada disciplina. Os professores costumam levar o primeiro dia de aula para falar sobre o programa e os materiais que os alunos precisam comprar. As maneiras mais baratas de obter um livro didático são alugando-o, comprando um usado ou verificando se a biblioteca da escola o possui.
2. Conheça o seu professor
Não estou dizendo para você se tornar amigo do seu professor no Facebook, mas estou dizendo para você mostrar interesse pelo professor e pela aula que ele ministrará. Os professores estão lá para ajudá-lo, então quanto mais interesse você demonstrar no assunto, mais dispostos eles estarão em ajudá-lo. Você pode fazer isso comparecendo ao horário comercial. Durante esse tempo, você pode fazer perguntas ao seu professor sobre um tópico que foi abordado na aula ou explicar algo para você.
3. Faça amigos
A faculdade é a hora de conhecer novas pessoas e fazer amigos. Não tenha medo de criá-los nem perdê-los. Você precisará de alguma energia positiva para atravessar sua vida universitária. Portanto, antes de entrar na faculdade, descubra o que você quer de sua experiência na faculdade e escolha seus amigos com sabedoria.
4. Envolva-se
Envolver-se em atividades em sua faculdade ou ingressar em clubes tornará sua experiência na faculdade muito melhor. O GCC tem uma grande variedade de clubes para os alunos participarem. No passado, entrei no Clube de Justiça Criminal e no Clube do Governo Estudantil. Você conhece outros alunos, aprende e, definitivamente, se diverte.
5. Problemas com o companheiro de quarto? Faça um contrato!
Se você planeja morar em dormitórios, recomendo fortemente que você faça um acordo de colega de quarto. Um acordo de colega de quarto é quando você e seus colegas de quarto se sentam e conversam sobre as regras do dormitório / apartamento. Como dormer e conselheira residente, vejo muitas divergências entre colegas de quarto. Se houver algo que você não quer que seu colega de quarto faça, reserve um tempo para contar a eles e anote. Por exemplo, se você não quer que seu colega de quarto coma sua comida, ou vá para o seu quarto, certifique-se de avisá-los e incluir no contrato.
6. Cuide de sua saúde física e mental
Eu não vou mentir para você. A faculdade não é fácil, mas não precisa ser muito estressante. Os estudantes universitários são conhecidos por pensarem demais nas coisas e por serem muito estressados. Se você está tendo problemas com uma aula ou precisa de alguém para conversar, verifique o departamento de aconselhamento. Eles estão sempre disponíveis para conversar se você precisar. Além disso, praticar um esporte, ir à academia ou mesmo dar uma caminhada é a melhor forma de desanuviar e manter a saúde.
7. Verifique o seu plano de estudos.
Os estudantes universitários tendem a esquecer o seu plano de estudos. Um programa de estudos é o seu guia para um curso e o que se espera de você na aula. Geralmente, incluirá políticas do curso, regras e regulamentos, textos obrigatórios e uma programação de tarefas. Recomendo enfaticamente que você imprima o programa de todas as aulas, leia-o e sempre o tenha com você.
Como você pode ver, aprendi muito. Começar a faculdade é uma das coisas mais empolgantes, mas aterrorizantes. No entanto, acredito que implementar essas dicas desde o início ajudará você a dar um salto inicial bem-sucedido em sua vida universitária.
---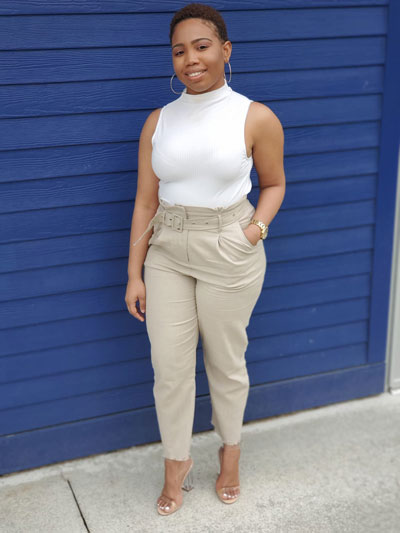 Rachel Gelabale, de Curaçao, está estudando no Genesee Community College em Batavia, Nova York.